_Void Hunter
Nightstalker
01
"Draw from the Void. Light the way."
All Hunters master the frontier, but none claim territory quite like a Nightstalker. Shadowshot binding may seem more merciful than gun or blade… until the feeding frenzy begins.
001980123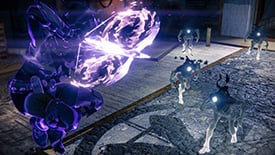 00112378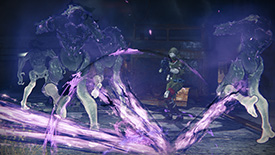 _Select Abilities
02
Super: Shadowshot
Tether a large group of foes to a Void Anchor, slowing and suppressing them for your Fireteam.
Voidwall Grenade
Grenade explosion creates a horizontal wall of burning Void Light.
Smoke
Throw Smoke to slow and disorient those within its cloud.
Shadestep
Gain an evade to avoid damage.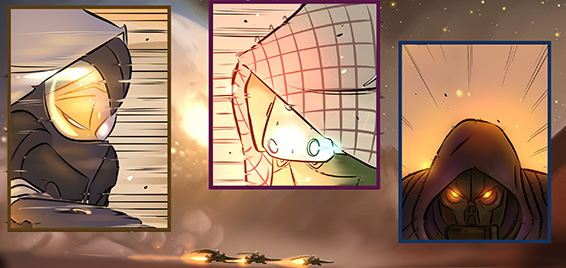 READ MORE
04

NIGHTSTALKER T-SHIRT
BUY NOW