This Week at Bungie -02/09/2023
Feb 9, 2023 - Hippy
This week at Bungie, we're talking about changes to abilities, Strand, and a few other tidbits that we think you should know before Lightfall arrives later this month.
Before we get into the heart of this week's TWAB, here's a brief recap of what we talked about in last week's blog post:
A recap of our most recent Lightfall Exotics preview.
A deeper look into upcoming weapon changes.
A heads up on the 24-hour maintenance downtime window that kicks off on February 27, 2023, at 9 AM PST.
A message from Black @ Bungie.
And more.
If you haven't already, feel free to mosey on over and check out what else you may have missed... after reading this TWAB of course. It'd be rude to leave now, come on.
Here's a brief overview on what we're diving into this week:
We're catching up on the latest Strand details.
Diving into performance issues tied to latency, particularly in Crucible.
Getting creeped out with the latest creepy crawly Festival of the Lost voting and figuring out where we're going next in Trials of Osiris.
Looking at the latest in Prime Gaming loot to snag.
Taking a closer look at the VFX integration of Strand and how that relates to Dresstiny.
And previewing a few other snippets we think you should know.
Now. On to TWAB!
Support for Syria and Turkey
In the early hours of Monday, February 6 a devastating 7.8 magnitude earthquake struck southern Turkey near the Syrian border. Hours later, the region was hit again by 7.5 magnitude aftershock. Cities across Turkey and Syria lie in destruction, over 11,000 have been killed with many more presumed dead, and hundreds of thousands are seeking refuge during the freezing winter months.
The hearts of the entire team at Bungie go out to all those impacted by this heartbreaking disaster. Since the news broke, the Bungie Foundation and teams across the studio have been actively working to develop a support plan to deliver aid and care to the people and families in the region. Today, we are announcing our plan to help those in Turkey and Syria and we are asking the Bungie community to join us.
The generosity of our community during Game2Give 2022 has enabled us to pledge $50,000 each to our partners at Direct Relief and the International Rescue Committee. These funds will be put to immediate use. These organizations are already supporting the efforts in the region.
Direct Relief has committed an initial $1 million in aid to support search and rescue operations and healthcare organizations in both countries and has already begun to mobilize its medical aid deliveries that will be critical in treating traumatic injuries caused by falling debris, crush injuries, fractures, and more. 
The International Rescue Committee (IRC) is scaling up their response to support affected communities in both Turkey and Syria, which will include the provision of immediate cash, basic items and hygiene supplies. More than 1,000 IRC staff members in Syria are providing lifesaving healthcare and other support.
CALL TO ACTION: We are asking the Bungie community to join us in supporting the humanitarian aid efforts in the region. A special emblem has been designed to show support for the relief efforts. Compassion Concentric will be available to all Guardians who donate $25 or more at https://bung.ie/quake. All funds raised during this campaign will go directly to Direct Relief and the IRC.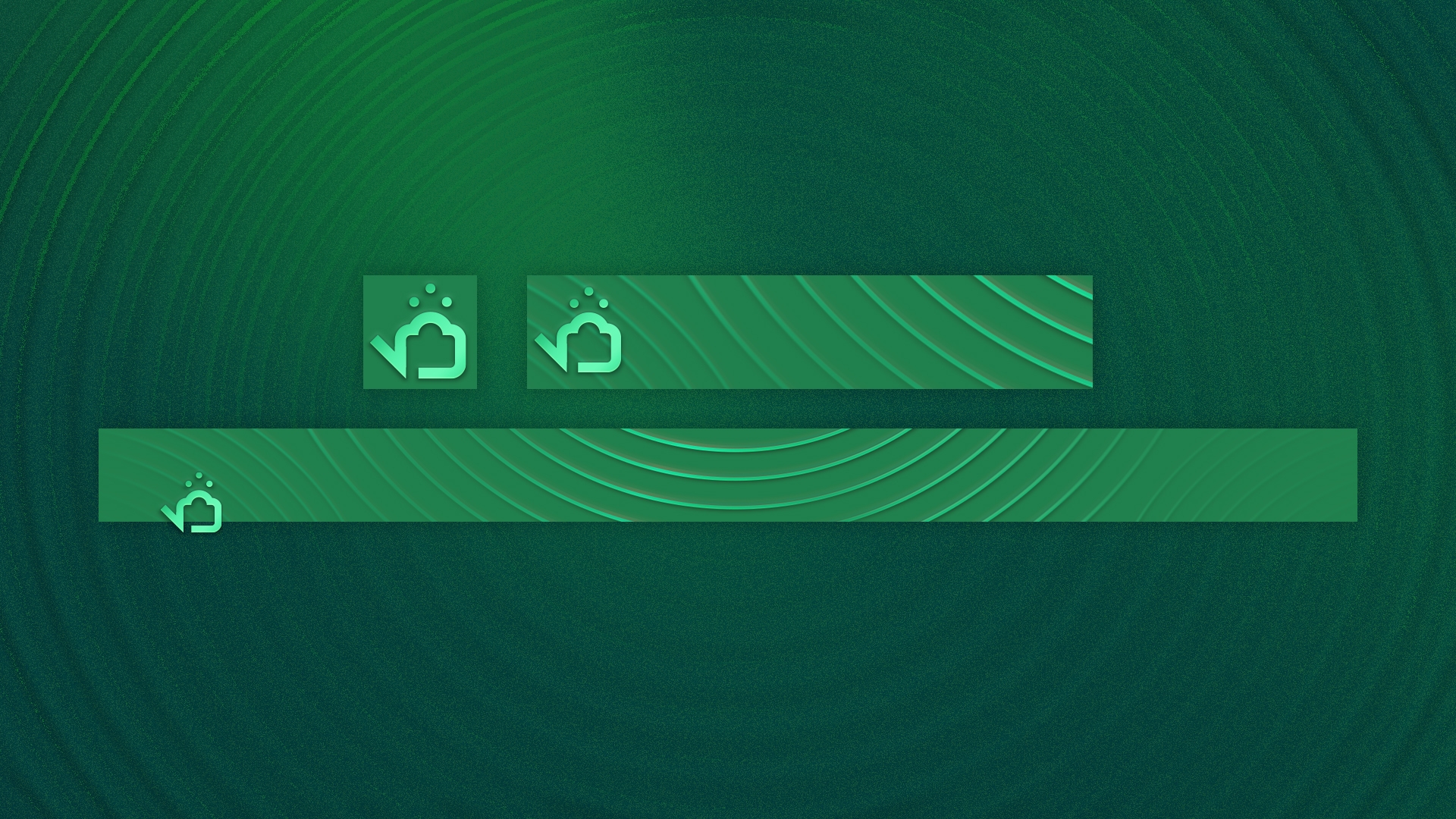 Our community always shows up in times of need and the people in the Turkey and Syria need a Guardian's Light now more than ever! Thank you so much for your generosity and support.
Love,
The Bungie Foundation
Every Day is Fly Day with Strand
If you ever thought to yourself, "Self, I'd really like to get my Spider-Man on but make it green," then you're in luck! Strand is swinging its way into Destiny 2 with Lightfall, and to celebrate the upcoming launch, we dove deep into what this new subclass will have to offer with a nifty standalone article and a shiny new trailer. Here's a brief recap on all the radioactive-green goodness that was shared earlier this week for Strand:
New terms to learn like suspend, unravel, and sever.
A breakdown of what Strand looks like for all classes.
A first look at new Fragments.
And a few other pieces of the Lightfall puzzle that we think you'll enjoy.
If you missed the trailer (or just want to want it again—which, we get it), check out the glorious green goodness below that is Strand.
You can also read the full blog post right here.
We Need to Talk About Latency
Earlier this Season, we started investigating a new latency issue. The end-effect you would see is one or more players standing against a wall or not taking any damage for several seconds, teleporting across the map, and possibly killing you. After learning that this could even happen in private matches, we were able to eliminate the new matchmaking changes as a possible cause. We then looked at new features as the possible culprit and after ruling those out, we started looking at external sources.
Valve has constantly been making improvements to its Steam Datagram Relay (SDR) service to provide safe, high-quality Destiny 2 connections. In this case, they found new relays which were not configured properly and severely impacted network quality between players during peak hours. The problematic relays were taken offline at 3 PM last Friday pending a more thorough investigation, and this appears to have resolved the immediate issue for players.

While this doesn't solve all latency problems in the game, it has fixed this particularly thorny issue that has plagued the game since the start of Season 19. In our own investigations, we also found a few hidden bugs that should be fixed with Lightfall. These should improve network quality even further for players with good network connections.
With Great (Strand) Power Comes Great Fashionability
For those of you looking to make other Guardians a little green with envy when it comes to your fashion sense, we've got good news. When Lightfall launches, every item that changes its appearance based on your currently equipped subclass will be compatible with Strand. Whether it's a piece of Solstice armor from year's past, a favorite finisher, or one of our new subclass-based emotes, you'll soon be able to express yourself in Strand colors when using a Strand subclass.
Subclass-Agnostic Legendary Finishers
Subclass-Agnostic Legendary Finishers

2020, 2021, and 2022 Solstice Armor Sets

"Ghost Fist Bump" Exotic Emote
Aneatus Wards and Ornaments
No Backup Plans and Ornaments
Ghost Projections
For those of you who prefer function over fashion (weird, but alright): good news! The following armor and weapon perks will also be compatible with Strand, when applicable, come Lightfall:
Elemental Capacitor
Osmosis
Explosive Payload
Dragonfly
Cluster Bombs
Chain Reaction
Chromatic Fire's "Crystalline Transistor"
Mantle of Battle Harmony's "Absorption Cells"
The Bombadiers' "Parting Gift"
Verity's Brow's "The Fourth Magic"
Felwinter's Helm's "Warlord's End"

And more as a possibility in the future post-launch
Start thinking about how you'll weave these fashion updates into your transmog and perk updates into your loadouts for the next step of Destiny 2's story. Calus is clearly upping his fashion game, it's only fair we do the same.
Does This Update... "Resonate" With You
Some early warning for folks looking to prepare for weapon crafting in Lightfall.
As part of an initiative to integrate weapon crafting into the broader core economy, we will be completely removing Resonant Elements from the game. Standard currencies such as Glimmer, Enhancement Cores, etc. will replace the Element costs that exist today.
We'll also be removing the Deepsight attunement objective altogether.
Resonant and Harmonic Alloys will still be used at launch; however, we are planning to overhaul these currencies later in the Lightfall year. Ascendant Alloys will remain as is for now.
Much of this info is hot off the presses, so apologies for the late warning!
A Prime Day for Some Prime Gaming
Guardians... it's time. Time to snag some extra gear for your Lightfall adventures. For those space magic-wielding players that are a part of the Prime Gaming club, we've got a new bundle to grab: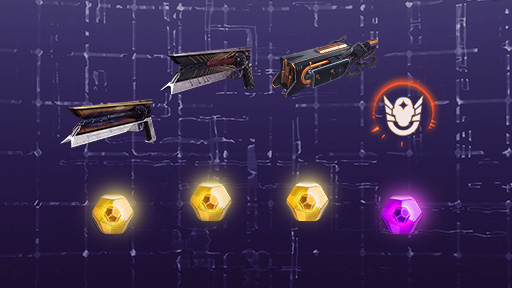 Sunshot, Exotic Hand Cannon
Red Dwarf, Sunshot Weapon Ornament
Jotuneer, Exotic Sparrow
Ghost Projection
And an additional surprise
For anyone that may need a refresher, Prime Gaming is a program with Amazon Prime that offers Guardians a select few Exotics and Legendary goods to unlock. It's super easy to use too. Just sign up for your Prime Gaming account and link it to your Bungie.net account. (If you have Amazon Prime, congrats! You also have Prime Gaming). Once signed in, you can select the spiffy cosmetics link to claim them, and then they'll be waiting for you in the Tower with Amanda Holiday the next time you log in.
We Asked, You Answered—And Things Got Creepy-Crawly
We asked Guardians to weigh in on what they want to see for this year's Festival of the Lost and what the next Trials of Osiris map should be. But first, let's talk those creepy crawlies.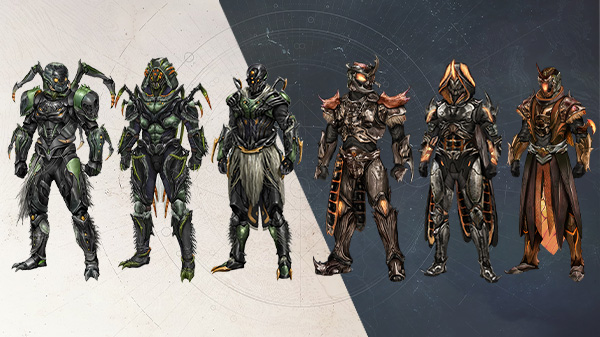 Why did spiders take out beetles nearly across the board when it came down to player votes? Probably because they're more acclimated to... living on the web. Bad puns aside, spider chic took the win despite the intriguing look of beetle fashion. We did things differently this year by allowing Guardians to vote for each class, and that seemed to work out well! Here's a breakdown of our latest Festival of the Lost voting and where exactly Team Beetle lost the fight:
Hunters had 56 percent of the vote for Team Spider.
Titans also said they were Team Spider with a whopping 72 percent of the votes.
Warlocks broke the mold altogether with Team Beetle taking 53 percent of the votes.
Let's get creepy.
As for Trials... drumroll please? The winner is:
Radiant Cliffs with 44 percent of the total vote is the Trials map of choice starting tomorrow at reset!
See you this weekend, Guardians.
Player Support Report
Bring back the Prismatic Recaster, we miss the H.E.L.M. hot tub.

This is the weekly spot to see what's coming down the pipeline regarding updates to the game and known issues. Turns out, some heroes do still wear capes (looking at you, Hunter mains on Player Support), but regardless of the fashion choices of our illustrious team, here's what they've got for you this week.
Known Issues List  |  Help Forums  |  Bungie Help Twitter 
DESTINY CONTENT VAULT UPDATE
The Destiny Content Vault (DCV) Guide has been updated with information on what activities, vendors, and destinations will enter the DCV with the launch of Lightfall.
Expansion content will no longer be added to the DCV. Players can expect all Season 16-19 content to enter the DCV, excluding the Season 16 PsiOps Battlegrounds and the Season 19 Heist Battlegrounds, which will instead be added to the Vanguard Ops playlist beginning in Season 20.
ITEMS BEING DEPRECATED AT THE START OF YEAR 6
With the launch of Lightfall on February 28, 2023, Destiny 2 will transition from Year 5 to Year 6. At this time certain items will become deprecated, and no longer available to use. For a list of items going away at the start of Year 6, please click here.
For more information on the different years of Destiny and Destiny 2, please see our Years of Destiny article here.
KNOWN ISSUES
While we continue investigating various known issues, here is a list of the latest issues that were reported to us in our #Help forum.
Players who receive a leaver penalty in Competitive Division may be unable to launch into the playlist once their leaver penalty has expired. This can be resolved by swapping characters and playing another match in the playlist.
VFX from the Symmetry Exotic perk "Revolution" may continue to display for players once the weapon is stowed.
The "Push the Objective" Crucible bounty does not gain progress in Momentum Control.
Daily Crucible bounties for capturing zones in Control are unable to be completed when Iron Banner is active.
The requirements for the completion of the week-nine Icy Singularity Seasonal Challenge are incorrectly listed in its description. Players must defeat targets with Void or Stasis effects during Gambit matches in order to progress this Challenge.
For a full list of emergent issues in Destiny 2, players can review our Known Issues article. Players who observe other issues should report them to our #Help forum.
There's Nothing Artificial About This Week's Picks

Before we dive into this week's picks, we wanted to talk about our Movie and Art of the Week section a little bit:
How do I tag MOTW and AOTW?
We've noticed that the standard #MOTW and #AOTW tags are starting to get a little convoluted with other content, some a little less appropriate than others. To make sure that your submissions are seen online by the wider community, we want to encourage the use of #Destiny2AOTW and #Destiny2MOTW going forward!
Artificial Intelligence (A.I.) Art
Last week, an A.I. art submission was mistakenly featured in our blog. The process of choosing these involves a team effort and with this technology being so new, we don't have a foolproof way of knowing what submissions are A.I. art.
We want to keep this celebration of our community for those that work hard to bring their creative selves to the forefront when creating works that the Traveler would find joy in. Because of this, we will not knowingly ever feature A.I. art submissions as a potential #Destiny2AOTW or #Destiny2MOTW winner. That being said, this is still new. We ask for grace if we mistakenly feature a submission generated by A.I., and a respectful heads up should it ever happen again in the future. Appreciate the assist!
Friends That Join In
Emblems take time and we've seen instances where two to three folks working on a video suddenly turns into twenty or more and often the same names circulate on a significant number of submissions that are unrelated to one another. To keep these going, something needed to change. The same rule still applies from before: "Any person involved must be listed in the original posting for #Destiny2AOTW and #Destiny2MOTW submissions. Late additions will not be included." However, we're adding one more thing to note. Please ensure that all Bungie Profiles are included in the initial post (threads at the same time are fine!) and that the number of creators does not exceed seven. We hope this change will keep the process of awarding the Art and Movie emblems honest and something that indicates the celebration of our community.
Now onto said community!
Bruno: Guardians have done so many things in the last few years. Took out Ghaul, woke up the Traveler and... well, you know the rest. But sometimes it's those working behind the scenes that can make a real difference, and even the most heroic character would be lost without their help. Take that into consideration the next time you visit the Enclave.
Movie of the Week: You can't C them
Get to know Ikoras secret group of Guardians and what they have accomplished in this Youtube Shorts.
.
.
.#Destiny2 #Destiny2Art pic.twitter.com/ApIfzWfWYp

— Ali Qaiser (@Azlaar) February 5, 2023
Ivan: Well, well, well (that's what this video could have been called). Outstanding teamwork and game knowledge can be seen in this video. Last weekend (after learning more about A.I. generated art), I was playing Grandmasters too and let's just say I have a long way to go to reach eight-minute mark.
Movie of the Week: Birthplace of the Vile Grandmaster
Disclaimer: Foul language
Sometimes, You Just Need a Little "Wholesome" In Your Life

Hippy: They're dating! OK, so I know that we already gushed about the unfair amount of cuteness with our precious Smollen in a previous TWAB, but this adorable little first date scenario with the most precious moth is just too wholesome to not share. The straw even makes a heart... y'all, my soul....
Art of the Week: They're dating!
they are dating

--#Destiny2Art #AOTW @DirtyEffinHippy pic.twitter.com/1QyeL6jYF1

— 🅿️lif 🖍️ (@Plifpliff) January 27, 2023
Sam: The strings, the power behind them, the Threadlings! Okay okay, but seriously, this is exactly how I imagined Osiris playing that hauntingly beautiful music behind us Strand-zooming around would look like.
Art of the Week: Osiris
Osiris#destiny2 #destiny2art #aotw #Lightfall pic.twitter.com/0btVKyJpLb

— KevinRaganit 👀 (Comms closed) (@KevinRAGES) February 7, 2023
And that's a wrap on another TWAB. Lightfall will be here before we know it and we know that many of you still have more questions. Don't worry, we've got a few more things to share before February 28, but until then...
Make sure you're drinking that water, keeping up with that self-care, and always leading with your kindest foot forward. Until next time, friends.
"I should go,"
<3 Hippy