THE GAME
Definitive Action MMO
Join millions of players, create your Guardian, and start collecting unique weapons and armor to customize your look and playstyle. Embark on challenging co-op missions and a variety of competitive PvP modes. Experience Destiny 2's evolving story with friends or explore the stars as a fireteam of one.
SINGLE EVOLVING WORLD
The world of Destiny continually evolves with new Seasons, events, and expansions. There are always new activities to experience and new items to earn.
UNPARALELLED ACTION
Master high-impact combat, soaring aerial action, and numerous devastating Super abilities you'll unleash for the perfect jaw-dropping moment.
PLAY YOUR WAY
Choose your class and subclass, prioritize your stats, and collect an amazing array of weapons, armor, and mods to personalize your combat style.
DESTINATION
The Cosmodrome
The Cosmodrome was where humanity took to the stars - first in search of what lay beyond, and at the end, in hope of escape.
DESTINATION
edz
A region on Earth where a cataclysmic event left a shard of the Traveler embedded in the landscape.
DESTINATION
Nessus
Lush with giant twisted trees, deep caverns, waterfalls, and silver swamps, the origin of this planetoid remains unknown.
DESTINATION
The Moon
An outpost for humanity during the Golden Age – dark mysteries have slumbered here for centuries.
DESTINATION
Tangled Shore
A patchwork wasteland at the edge of the Reef, it's a lawless wasteland home to a pirate faction known as the Scorn.
DESTINATION
Dreaming City
Created in the Dark Age by Queen Mara Sov where she and other Awoken could find peace. A peace long since disturbed.
DESTINATION
Europa
The glacial frontier is home to countless mysteries and Golden Age relics buried beneath the ice and frozen in time.
DESTINATION
The Tower
The only home many Guardians ever know. To the people of the City, it stands as a promise that we can endure.
THREE UNIQUE CLASSES
YOU ARE A GUARDIAN, DEFENDER OF THE LAST CITY OF HUMANITY IN A SOLAR SYSTEM ENCROACHED IN DARKNESS. CHOOSE YOUR CLASS.

Titan
Disciplined and proud, Titans lead from the front with aggressive assaults and stalwart defenses.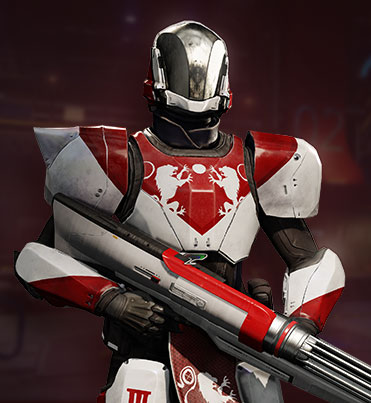 Hunter
Quick on their feet and quicker on the draw, Hunters blaze their own trails and write their own laws.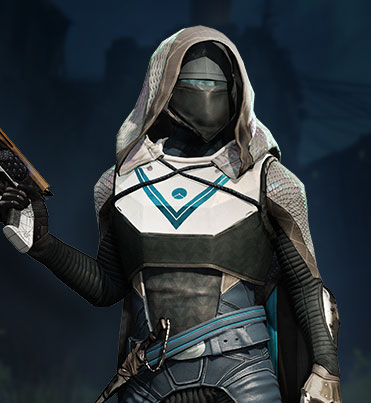 Warlock
Warlocks weaponize the mysteries of the universe to sustain themselves and devastate their foes.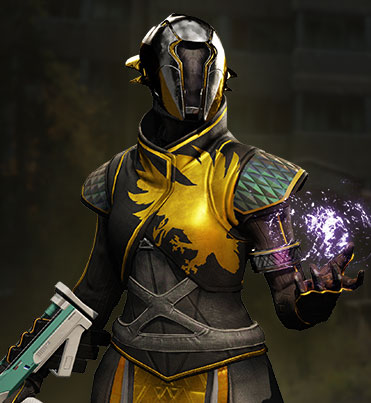 Supers
SUPER ABILITIES
In combat, Guardians can channel their power to turn the tide of battle. Choose between a variety of subclasses, each with its own unique set of abilities, and unleash devastating Supers to protect your allies or demolish your enemies.
WEAPONS & GEAR
YOUR ARSENAL AWAITS
Thousands of weapons, millions of options. You decide which stats are important and which skills you love to use. Discover new gear combinations and define your own personal style. The hunt for the perfect arsenal starts now.
PVE
COOPERATIVE PVE
Play alone or with friends. Exciting adventures teeming with rare and powerful rewards await. Dive into the open world, a quick strike, or hours of raid progression – the ultimate challenge for any fireteam. You decide how your legend begins.
PVP
COMPETITIVE PVP
Face off against other players in blistering free-for-all skirmishes, team arenas, and PvE/PvP hybrid competitions. Here, the thin line between glory and defeat is measured in moments.
Some content shown requires Season Pass or other additional purchase.
© 2020 Bungie, Inc. All rights reserved. Destiny, the Destiny Logos, Bungie and the Bungie Logo are among the trademarks of Bungie, Inc."
Images may contain items that are currently unavailable in-game.
---