RISE AND BECOME AN IRON LORD
The wall that stood for centuries along the Cosmodrome's southern border has collapsed. Fallen mutants now scavenge the tombs of the Golden Age, and the technology they have unearthed in the wastes is more dangerous than even they understand. Join Lord Saladin. Journey into the Plaguelands. Learn the fate of the Iron Lords and stop the growing threat before it is too late.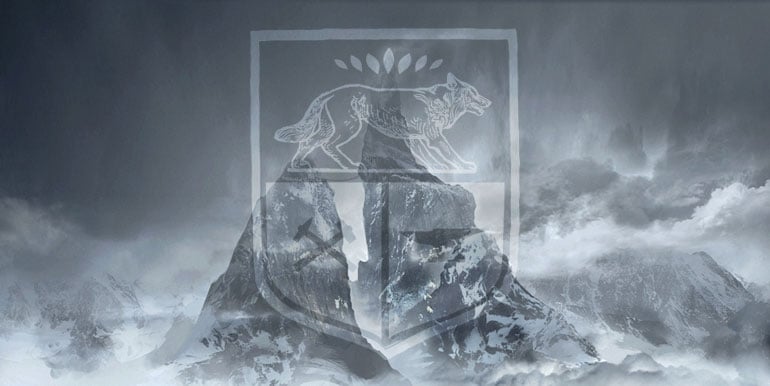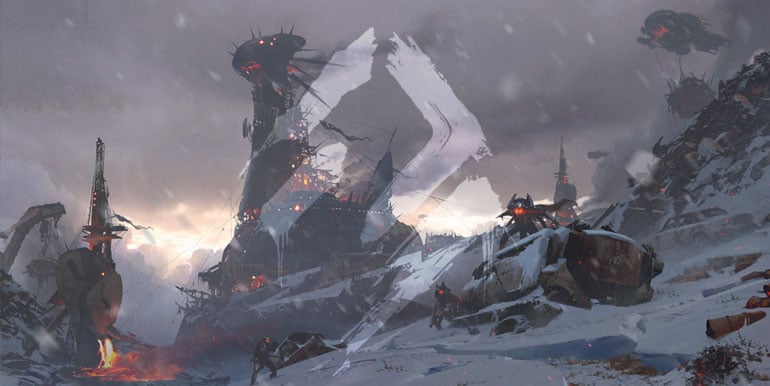 THE IRON LORDS
Before the City and the Vanguard, there were the Iron Lords. Blessed by the Traveler's Light, these brave warriors dedicated themselves to defending humanity and rebuilding a lost civilization. From their mountain fortress on Felwinter Peak, the Iron Lords ranged across the planet, battling the Darkness and protecting the survivors of the Collapse. But then they encountered an enemy they could not defeat. Now Lord Saladin, the last Iron Lord, honors the memories of his lost brothers and sisters. And he waits, because he knows that someday the Ironsbane will return.
CLOSE
PLAGUELANDS
This area near the Cosmodrome has been quarantined for centuries. Now the Devil Splicers have broken through the walls, dug deep into the earth and found a technology of almost limitless power—and limitless peril. The Splicers are using this forbidden technology – SIVA – to transform the region, and themselves, to fit their twisted desires.
CLOSE
METAL AND FLESH
Every Fallen House has Splicers – body hackers and bioengineers who fuse metal and flesh – but the Splicers of the House of Devils have uncovered the ultimate technology: SIVA, a Golden Age breakthrough in self-assembling, self-replicating nanotechnology. The Fallen have always worshiped machine gods. Now, armed with SIVA, the Devil Splicers are becoming machine gods themselves. Confront the Fallen Devil Splicers in the Plaguelands, find the source of the SIVA, and contain the outbreak at any cost.
EXPAND YOUR ARSENAL
To overcome the challenges that await in The Plaguelands, Guardians will have access to an all-new arsenal of weapons, armor, and gear, including Iron Lord themed armor sets, new exotic weapons, and all new Raid, Iron Banner, and Trials of Osiris gear.
CONQUER THE NEW RAID
Hidden in the Cosmodrome lies the true source of the SIVA outbreak, guarded by the most zealous and powerful Fallen Devil Splicers. Six Guardians will plumb the depths to stop the threat at its source. Should they emerge victorious, they will return to the surface wielding powerful new weapons and armor forged from SIVA itself.