This Week in Destiny - 07/20/2023
Jul 20, 2023 - Br1
This week in Destiny, Solstice is back, so it's time to go to the EAZ and earn some nice-looking armor pieces. Are you going for those perfect stats? Maybe getting the new Strand Rocket Launcher? You can also see how fast you can go around the whole arena defeating enemies using just the Strand Grapple. A certain new Strand Exotic Trace Rifle might help you navigate the perfect route...
Before jumping into this week's topics, let's check what we talked about last week in case you missed it:
The date for Bungie's next Destiny 2 Showcase.
Improvements coming to the Crucible's Competitive playlist.
A small update on how the Wicked Implement catalyst was created.
Our new Exotic fish pins are now available in the Bungie Store.
You chose an amazing new ornament for the beloved Witherhoard.
Got that? Now, the new stuff:
A quick catch-up on Solstice 2023.
Our next Developer Insights article is around the corner.
The winner of the Bungie Foundation community emblem contest.
Is that... is that Ghost!?
Two Trials weapons are leaving the loot pool soon.
The new Solstice sunglasses are here.
Prime Gaming Rewards are back.
The weekly Destiny Player Report.
Our community's always amazing Art of the Week and Movie of the Week.
Solstice is Back
First week of Solstice, so let's party. You know the drill: go check how Eva Levante is doing, get the quest, complete the objectives, hunt some enemies in the EAZ, and plan how you are going to party for the next three weeks.
The goal is to have fun and to get some cool looking armor that you can improve while playing. This is your moment to get the perfect armor with perfect stats, no matter if you are a veteran or a new player. There's also a brand-new Strand Rocket Launcher called Crowning Duologue to obtain and renewed versions of previous Solstice weapons. Personally, I want the Envious Assassin Rocket Launcher with Field Prep as well as the Something New Hand Cannon with Subsistence and Headstone combo.
You have all the info about Solstice here, in case you need a refresh of the changes or if it's your first time playing.
New Developer Insights Incoming
The same way we previewed the changes coming to weapons in the mid-Season update, we have plans for another Developer Insight before the month ends.
This time, the Economy team will cover some updates to Masterworking currencies and weapons coming to Destiny 2 ritual activities in Season 22. We'll have more to share when the article drops next week, so for now, let's just keep the focus on the current Season.
The Winner of Our First Community Emblem Contest
Two weeks ago, we announced our first-ever worldwide Bungie community emblem art contest with the help of the Bungie Foundation and as part of the Bungie Day celebration. Now it's time to reveal the winner! It's not an easy thing to do because you all have so much talent it hurts, but after going through dozens of incredible emblem designs and showing them around Bungie so employees could vote for their favorite, we've chosen a winner.

Congratulations to Alex! Your design is very original, and we loved it. We'll contact you shortly with the next steps. And thank you to everybody who was part of the contest for their amazing work. The artists in this community are immeasurably gifted. They have the deepest understanding of what Destiny is and who their characters are, and we feel tremendously lucky to have them.
A Very Special Message From Your Ghost
The Bungie Foundation's Bungie Day Giving Festival is coming to a close on Sunday, July 23, but there is plenty to be excited about and thankful for!
We have already reached our campaign goal of $777,777 and donations are still coming in!
Bungie Day Giving Festival will conclude with one massive grand prize featuring:

Signed collector's editions of Lightfall and The Final Shape
The Final Shape+ Annual Pass game code
Bundle of seven PlayStation titles
There are four days left to earn exclusive rewards through donations and fundraising.
As a reminder, anyone who donated at least $1 USD throughout our Seven Days of Prizes event from July 13 to July 20 at 9:59 AM PT will receive one entry per daily donation (up to seven entries). Additionally, any donation of at least $1 USD made between July 20 at 10:00 AM PT and July 23 at 11:59 PM PT earns you one additional entry into the grand prize. For full rules and how to donate, visit our campaign homepage.
To express his gratitude to the entire Bungie Community for your continued generosity, the voice of your Ghost, Mr. Nolan North, has a few special words for you.
A wise Ghost once said, "There's no use in quantifying the amount of help you give. Any amount is enough."

We truly believe this! No matter how you support us @Bungie community, Thank YOU.

Now a very special thanks, from that wise Ghost, @nolan_north.

💙https://t.co/M6OoP6klMG pic.twitter.com/nHuXZxLVM8

— Bungie Foundation (@BungieLove) July 20, 2023
Two Trials Weapons Exit the Pool
Two weapons will exit the Trials of Osiris loot pool to make room for two new ones at the start of Season 22. Which ones? The Exalted Truth Hand Cannon and the Unwavering Duty Machine Gun. This just means that Adept and standard versions won't be rewarded post-match starting Season 22, but remember that you will always be able to get the latter by focusing engrams with Saint-14.
Unwavering Duty's last available Trials weekend will be July 28, while Exalted Truth's will be August 4. If you are still looking for their Adept versions or for some nice rolls (probably both), now you know when to be ready. One new weapon and a rock-solid favorite will be in Season 22 along with The Messenger, The Immortal, Astral Horizon, and Unexpected Resurgence.
Deal with Them
Solstice is a celebration of summer, so in a way, it's also a celebration of the Sun. So here we are, announcing our brand-new Bungie Rewards Solstice 2023 sunglasses, designed to celebrate the season.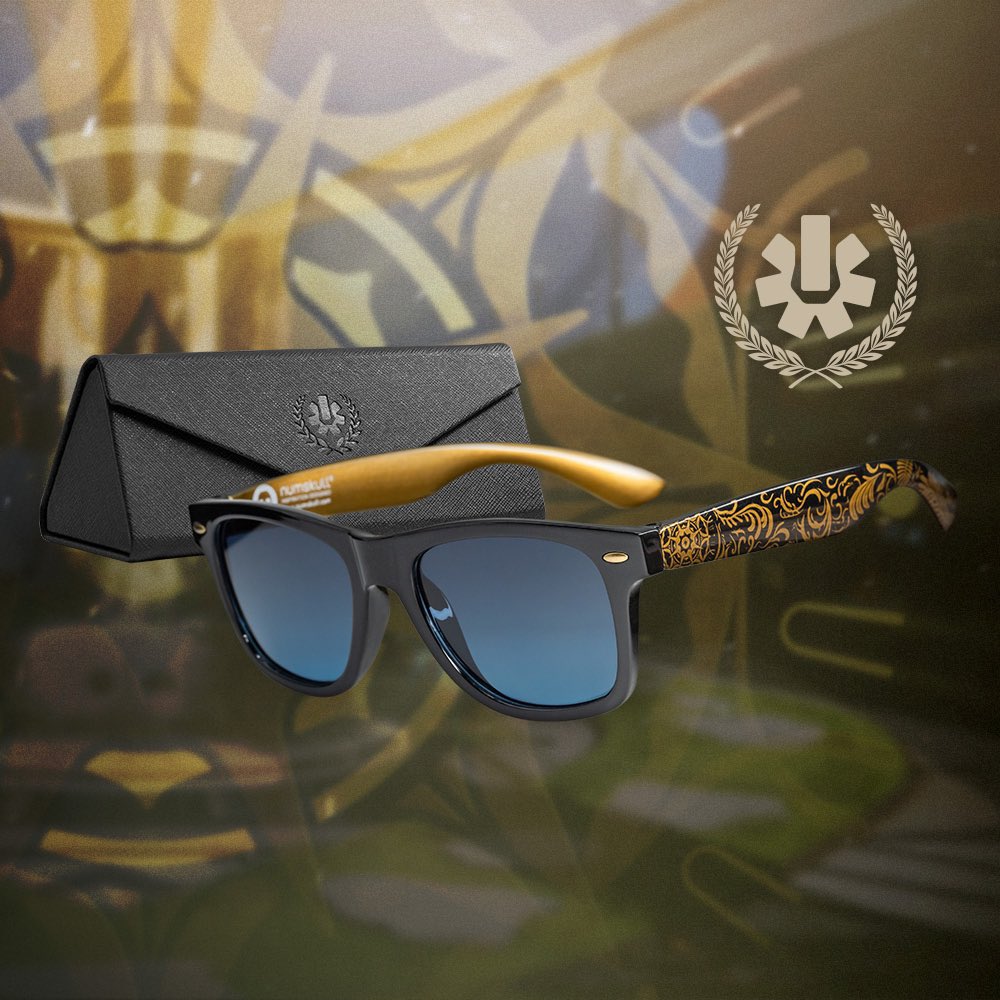 The pack includes the new sunglasses as well as a hardcase to keep them safe and a lens cloth to keep them clean. Those interested in buying them must complete first the Fuel for the Fire Triumph during Solstice before 9:59 AM PDT on August 8 (check your local time here). For these and other Bungie Rewards, go check the Bungie Store.
New Prime Gaming Rewards
It's that time again, Guardians. The new Prime Gaming rewards are here. This is the new Destiny 2 Bundle you can get if you are subscribed to Amazon Prime: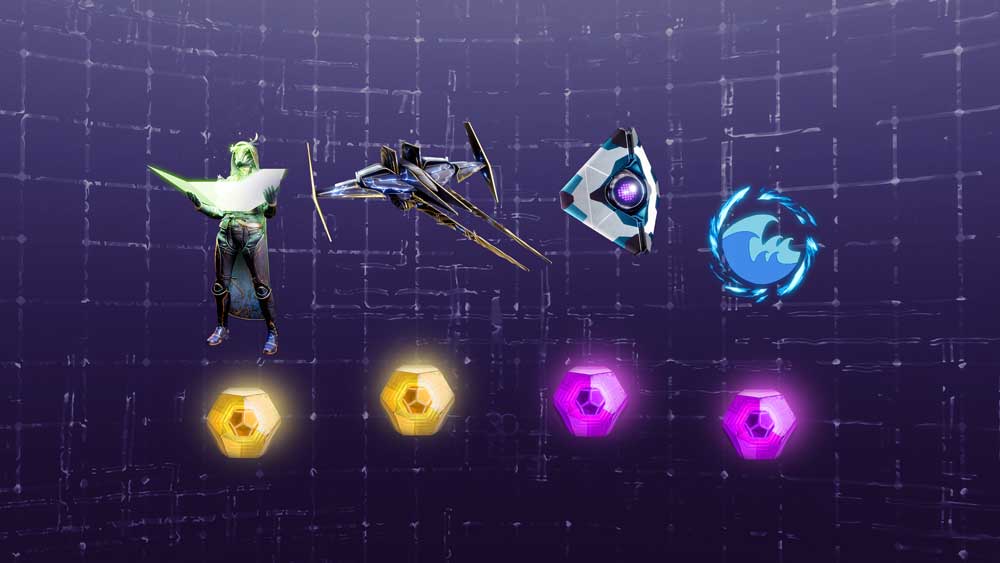 Catching Rays Exotic Solstice Emote
Solpiercer Exotic Solstice Ship
Blue Sky Shell Legendary Solstice Ghost Shell
High Surf Solstice-Themed Legendary Ghost Projection
And if you don't know what Prime Gaming is, don't worry, check out our help article to learn more!
Player Support Report

Known Issues List | Help Forums | Bungie Help Twitter
EVENT CARD REMINDER
With Solstice currently being live, the Solstice Event Card is also active. The Event Card is only accessible during the Solstice event, so players should be sure to claim any completed objectives or titles before the event ends on August 8. Any unclaimed rewards will no longer be available once the event ends.
KNOWN ISSUES
While we continue investigating various known issues, here is a list of the latest issues that were reported to us in our #Help forum:
The event challenge Flamekeeper is showing an incorrect icon in the Event Card.
The Crowning Duologue Rocket Launcher does not appear in Collections.
The Sunlit Solstice armor sets do not appear in Collections.
For a full list of emergent issues in Destiny 2, players can review our Known Issues article. Players who observe other issues should report them to our #Help forum.

Yeehaw
Hippy: This is a story of a Guardian and their quest for... The Cowboy Hat. Sometimes you get that lucky right away, and other times you pick a hilarious #Destiny2MOTW instead. This... this is the latter. But this also sounds like a good excuse for thosewho like to run Masters to extend some of that luck (and increased drop rate) with a fellow G(uardian). We believe in you, Guardian!
Movie of the Week: Just a Guardian and their Cowboy Hat

Witness the Nightmare
Ivan: They are confident, they are strong, they are committed. Is there a chance that Nezarec will hold? Don't think so. Congrats on winning #Destiny2AOTW!
Art of the Week: Nightmares, pain
Together, we can even face nightmares.

At last! This is the finished Root of Nightmares raid team commission. The environments are so unique and colorful. It can be challenging to render but a joy to work through.#Destiny #Destiny2AOTW #Art @DestinyTheGame @Destiny2Team pic.twitter.com/BZ04TFs2b5

— calebcreates (@calebwilkie) July 12, 2023
Bruno: Timon is out this week, so... fine, I'll do it myself. I kind of sound like a villain that wants to do mean things to a whole universe, right? Seems fitting when introducing this amazing work of art.
Art of the Week: Passage
4/4. Passage #Destiny2Art #Destiny2AOTW pic.twitter.com/9C1Y9heYEd

— bio🔺 workin on comms (@bioluminosity) July 17, 2023
---
And that's all for this week, folks.
Solstice is Destiny's unique way of celebrating summer. You have the traditional bonfire that is very common around the world as a symbol of that change, and you and your friends get to play along with that tradition in the game. Remember that we are not Exos though. We only have one body, so we'd better take care of it. Drink water, wear light clothes, and apply lots of sunscreen.
And for those of you in the southern hemisphere who might be in the middle of winter, you still have a good reason to play Solstice. This event is about getting nice, new, cozy armor while igniting a huge pyre as fast as those pesky combatants allow you to, so it's a fantastic way to stay warm thanks to the fire and Strand-powered calisthenics. Just be careful when those Taken march through the map.
'Hasta luego'
Br1