This Week At Bungie – 1/12/2023
Jan 12, 2023 - Sam
Happy New Year, Guardians, and welcome to the first TWAB of the year. We hope you all had a relaxing and peaceful holiday, and that the New Year treats you well.
Between Moments of Triumph, Iron Banner Fortress, Revision Zero, and [gestures wildly to the game in general] there was a lot going on, so we want to make sure you have all the deadlines you need before the Season wraps up in 47 days.
Grandmaster Nightfalls - January 17

Next Iron Banner – January 3

1

Final week of Season 19 – February 21
Grandmaster Updates
As a little preview of some of the changes coming to Grandmaster Nightfalls in Lightfall, when Grandmasters launch on January 17, we are making the following Power adjustments:
Decreased the

Power

level needed to enter Grandmasters by 25 to 1580 (the

p

owerful cap).

Decreased the overall

Power

level of Grandmaster activities by 10 to 1620.

The current

P

ower difference

of -25 (all enemies are at least 25

P

ower above you) is still in effect.
This means you can enter at 1580, but enemies will be 40 Power above you. You can use Artifact Power and/or pinnacle drops to increase effectiveness up to 1595, where you reach maximum effectiveness. We'll have more information on further changes to Grandmaster Nightfalls and other high-difficulty modes coming soon!
Iron Banner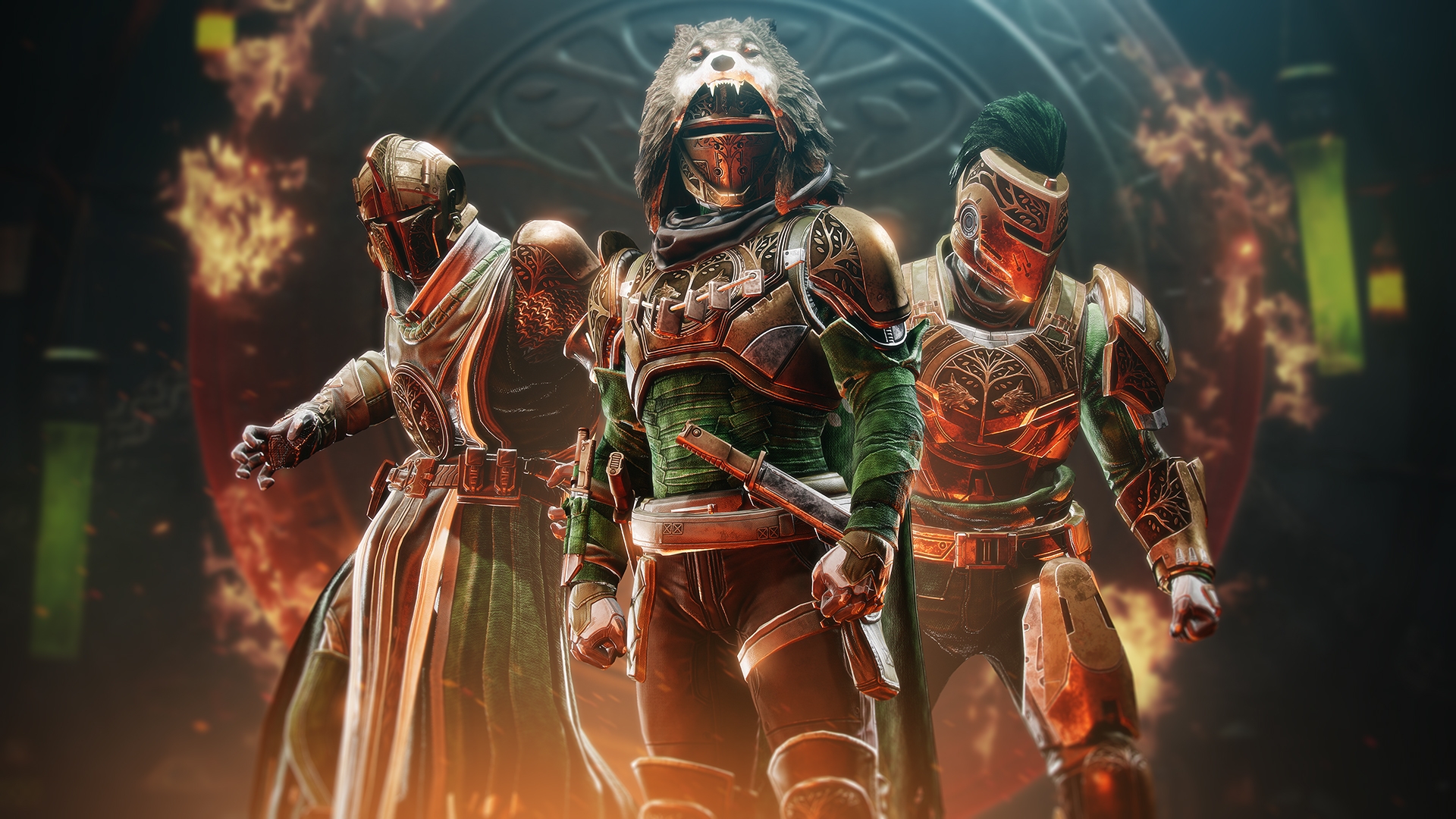 After two and half Seasons of playing the new Iron Banner, and experiencing three new Iron Banner modes – Rift, Eruption, and Fortress – we have gathered a lot of feedback and have some upcoming changes to share.
When Iron Banner returns on January 31, we're planning on increasing the amount of Iron Banner Rank you earn at the end of matches, doubling the multipliers you get from wearing Iron Banner gear, halving the multipliers you get for completing challenges, and significantly increasing the multiplier you get for wearing an Iron Banner emblem. We expect this to decrease the number of games needed to earn a Rank reset by around 40% and make it more worthwhile to play earlier in the week.
Additionally, starting next Season, Iron Banner will be available three times a Season, and an Iron Banner emblem will be available on the Rewards track during the first reset for those who don't already have one. We'll have more information about the modes and dates to expect in Season 20 as we get closer to launch.
You get

all

the mods, and

you get

all

the mods!
Yesterday, all standard armor mods were unlocked for everyone! With big changes coming to buildcrafting in Lightfall, we want to give everyone a chance to enjoy all of the standard mods in their current state for the rest of the Season. Standard mods refer to everything but raid and artifact mods. Players who were granted access to armor mods in yesterday's patch will not have them appear as unlocked in Collections. They can still use them freely in their armor.
We have a blog post planned for next week with more information on how mods and buildcrafting all up will be evolving in Lightfall... stay tuned!
Stay Focused
Starting next week, we are making the following changes to the cost of focusing weapons and armor.
F

ocusing costs

for all Trials of Osiris, Iron Banner, Crucible, and Gambit weapons and armor will be reduced to 25 Legendary

S

hards

(down from 50

)

.

Adept

weapon focus cost will also be reduced to 50

(down from 250

)

.

The

G

limmer cost of focusing regular ritual weapons has been reduced to 5

,

000

(down

from 10,000.

)
We are making these changes to make focusing gear more available to players, especially newer players who haven't been saving up Scrooge McDuck piles of Legendary Shards over the years.
We want to make sure players have opportunities to chase more spicy rolls without breaking the bank. You can try these out next week by visiting the vendors for Trials (next Friday), Crucible, Gambit, and hitting up Lord Saladin when he returns on January 31.
Yes, you can

pet the dog
Our team has really been able to stretch their creativity when it comes to adding fun, delightful characters into the game like the Fallen babies, bobbleheads, and Starhorse. A few weeks ago, a metallic pupper was discovered on a space station and added to our hearts. We wanted to share just a little more about this sweet dog and how it came to be.
Each Season we spend a bit of time brainstorming fun little easter eggs, and for this Season, everyone wanted to build a robot dog. But it wasn't that easy. After the team came up with the idea, the first question was, "Can I pet it?" And we knew the answer had better be, "Yes!" So, we quickly performed this interesting test to confirm that "petting the dog" was indeed possible.
With that settled, the next question was what does it look like? So,our team concepted this doggo here.
Then after tons of folks added their own creative contributions across many teams, we finally had Archangel, the good boy below.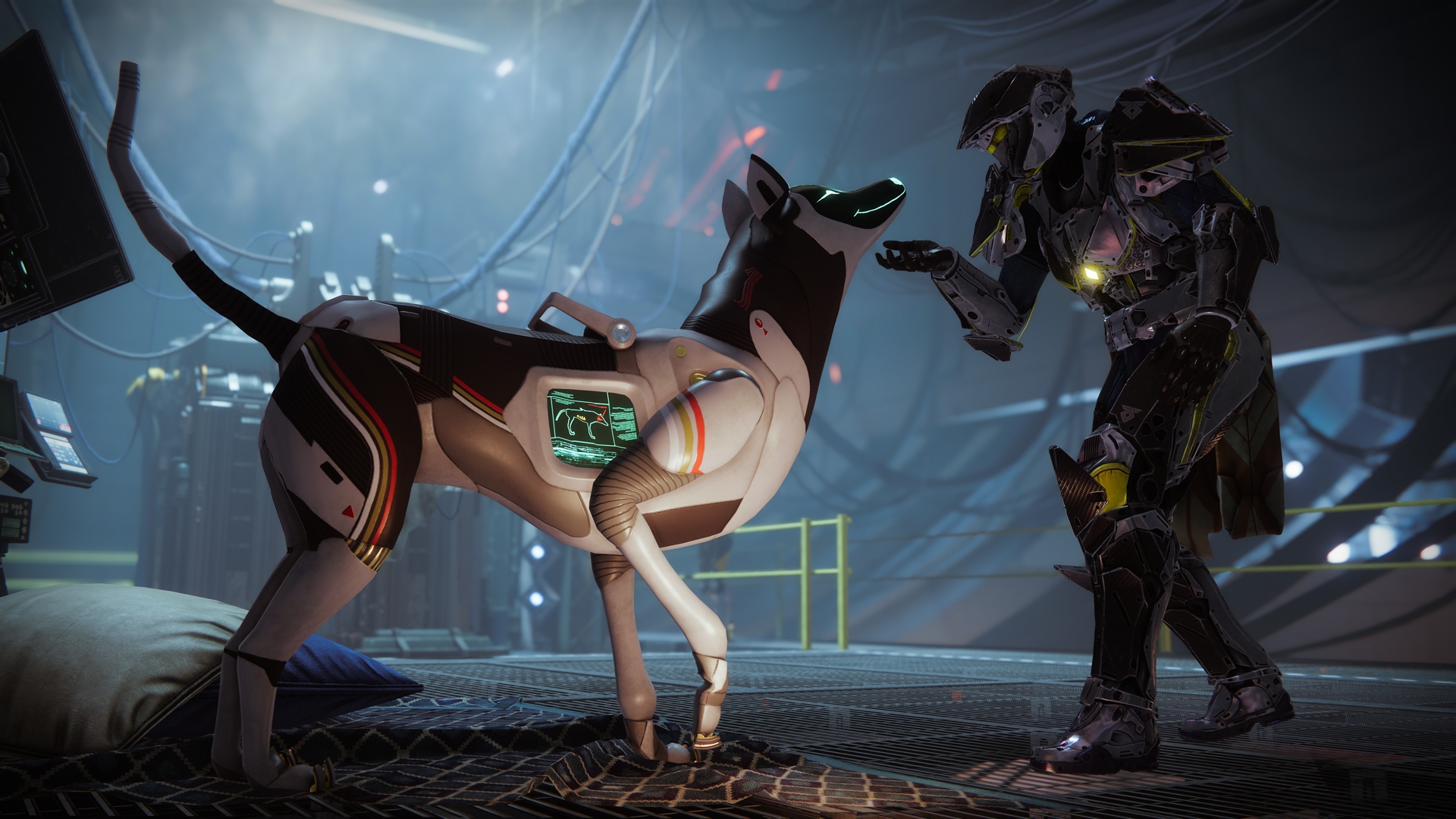 We know a lot of you really like Archie and are concerned about their future. They are leaving the H.E.L.M. at the end of the Season, but they will be returning to the Tower in Season 21 for more pets.
Bungie

Store Update
Our goal in creating real world, made-to-order merchandise, is to give all eligible players opportunities to celebrate and commemorate their in-game achievements.
Depending on the product type, it can take up to 12 months to manufacture physical merchandise and varying transit times to distribution centers. With a live service game like Destiny, pre-orders allow us to offer physical rewards without putting a limit on the number of players who can participate in purchasing a collectible reward.
We share a commitment that our community deserves an exceptional ordering experience, and we understand that we have not always hit that bar. We acknowledge the need to make improvements in this area, including offering alternative approaches that will create a better ordering experience, improve speed to market, without compromising quality or customer service. We will be casting a wide net to engage with players for feedback, which will inform us of how best to address many of the issues being discussed.
PLAYER SUPPORT REPORT
Heist Battlegrounds: Exo's 11

New year, same awesome Player Support Team to get you caught up on all of the Stadia changes and known issues.
SAVE YOUR STADIA CHARACTERS
As of Tuesday, January 10, players are no longer able to access Destiny 2 from the Stadia platform. Destiny 2 players whose main characters are from Stadia should set up Cross Save with another platform so they do not lose access to their characters after the full platform shutdown on January 18, 2023.
Additionally, after January 18, players with Google Stadia as their primary account should not deactivate Cross Save for any reason. Doing so will result in players completely losing access to their characters.
For more information, please see our Save Your Stadia Characters article.
Stadia players who encounter issues accessing their characters once they set up Cross Save should see our
STADIA ACCOUNT BUNGIE.NET LINKS
Players who have Stadia in their Cross Save setup don't need to remove their Stadia accounts from their profile prior to the shutdown of the platform. Inactive Stadia account links will be automatically removed from player profiles after January 18, 2023, and Cross Save will be unaffected.
Players who intended to set their Stadia characters as their active Cross Save prior to the shutdown but encountered issues should see our Stadia Cross Save Troubleshooting Guide.
KNOWN ISSUES
While we continue investigating various known issues, here is a list of the latest issues that were reported to us in our #Help forum:
The "Push the Objective" Crucible bounty gains progress inconsistently between game modes.

Players may be unable to crouch after acquiring the first Scanner augment in the

Operation

:

Seraph's

Shield

E

xotic mission. This can be resolved by entering and exiting a menu or remapping keys.

Players who do not own Beyond Light are unable to reach the security drone above the Ziggurat on Europa, preventing completion of the Seraph

t

itle

.

New Iron Banner armor does not count for progress toward the Gunnora's Seal

T

riumph

required for

the Iron Banner

t

itle

.

High Mind Complex

gaun

t

lets

display floating pieces of

the armor

when equipped on

a

feminine character model.

Kills using the Hierarchy of Needs

E

xotic

B

ow will display a S

ubmachine Gun

icon in the kill feed.

We are investigating an increase in CENTIPEDE error codes.

Players who were granted access to

a

rmor

m

ods in yesterday's patch will not have them appear as unlocked in Collections. They can still use them freely in their armor.
For a full list of emergent issues in Destiny 2, players can review our Known Issues article. Players who observe other issues should report them to our #Help forum.
Movies Are Here

Bruno: And remember, kids: when attempting a solo flawless run of any dungeon, never let your guard down. Close your fireteam. Keep the phone off. Build a nice build. And after the final boss is beaten, stay alive until the loot drops and you see the Triumph pop. Also, stay away from any type of explosion. Especially those caused by Rocket Launchers with a particular damage increasing perk and a delayed detonation. Flawless Roar of the Bear roll, though. Well, almost flawless.
Movie of the Week: A truly lasting impression.
Verdaderamente un recuerdo imborrable.#MOTW por si acaso, uno nunca sabe. pic.twitter.com/dhWIt3MT09

— D E U S (@DeusTwitchCL) January 8, 2023
Ivan: Wow, just wow. It was not possible to only watch this video once. Now I'm waiting for the continuation more than I wait for my favorite TV series. Insane production, glorious 4K, mesmerizing music... I'm hooked!
Movie of the Week: ACE - Ep. 1 | A Fan Made Destiny Series
Good boy


Hippy: There is one rule in life and one rule only: when you see a Good Boy™, you pet a Good Boy™. We don't make the rules, but we're happy to follow them—especially when looking at this adorable art showing off a Guardian with their own goodest of good boys. When you're done checking this sweet piece of Destiny 2 art, you should probably head to the H.E.L.M. to give your own sweet (not) fuzzball all of the belly rubs. It's what they deserve.
Art of the Week: Good Boy Protocol, Activated!
Good Boy Protocol 🐶#Destiny2 #Destiny2Art #AOTW pic.twitter.com/XMsz6MBCUx

— Blep (@StaceyBlep) January 4, 2023
Sam: I know they are our "enemies," but I mean, I would totally wear a Hive worm as a hat IRL.
Art of the Week: Same hat, same hat!
"Look we're wearing the same hat!"
.
.
.
(a stupid meme post that i wasted more than enough time on it)#Destiny2Art #AOTW pic.twitter.com/16kojUZrPz

— Soul! (@TheSoulTheta) January 1, 2023
---
And that's a wrap for this week's TWAB, Guardians. We hope this New Year is kind to you. We don't have a lot of time before Lightfall launches but still a lot to cover. Be prepared for a lot more exciting updates leading up to launch.
One more time for the Stadia players in the back, PLEASE SET UP CROSS SAVE.
Stay Crafty,

Sam