This Week in Destiny - 08/10/2023
Aug 10, 2023 - Timon
Moin moin ("Hello" in German), Guardians. This week, we shared some cool stuff about the changes coming in the next Season, and your lucky streak continues— not only to finish your fishing Triumphs, but also to get your hands on the newest Exotic Scout Rifle, Wicked Implement.
But before we start, let's look back at last week's topics:
Solstice reminders and updates.
Trials community map winner.
Player Support's weekly report.
The community Art of the Week and Movie of the Week picks.
This week we will take a look at the following:
An important update on the future of Zavala's journey.
New Exotic Mission Rotator details.
Recap of Dev Insights: Season 22 Abilities and Armor Changes Preview.
Age gating changes.
Grandmaster PsiOps Battleground: Moon is back.
Reminder: Save the date for the August 22 Destiny 2 Showcase.
The Witch Queen enters PlayStation Plus.
#Destiny2AOTW and #Destiny2MOTW picks.
Thank you, Commander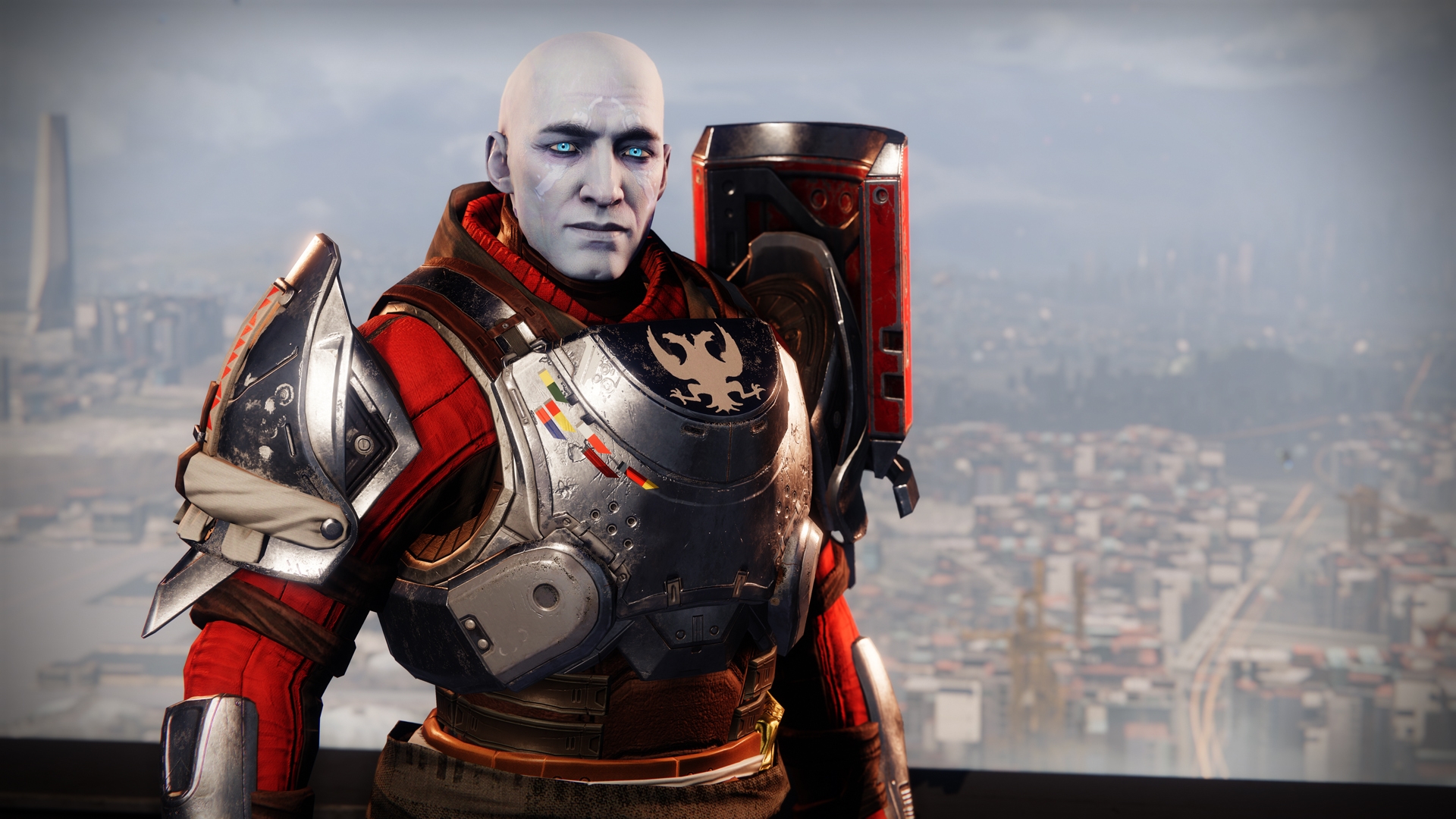 Earlier this year, we lost Lance Reddick, the English language voice actor of Commander Zavala. Lance's iconic performance led us through some of the most intense moments in Destiny's history, and his impact on our Guardians, our community, and Bungie as a whole will never be forgotten.
Today, we announced that the prolific television, film, and voice actor Keith David will be taking over the role of Zavala in The Final Shape and beyond. We are thrilled that Keith has accepted the role and honored to be working with him as we continue sharing the Commander's story. Read more.
Exotic Mission Rotator is coming
With Season 22 right around the corner, we wanted to peel back the curtain on some new details about the Exotic Mission Rotator. Let's start with the goals:
A home for Seasonal Exotic missions after the year has passed and a place where, over time, we can bring fan-favorite Exotic missions back from the past.
A source of Seasonal Exotic mission weapons and their associated Catalysts.
A new and consistent source of legacy Seasonal rewards.
To support these goals and so that we can continue to add content to this Rotator in the future, we needed to create rules and modify how these activities and their rewards work:
Exotic weapons entering the playlist will become craftable.
Each mission features a Normal and Legendary difficulty.
Each mission features a pool of legacy Seasonal rewards (armor and craftable weapons) that have thematic overlap with their associated mission.
Each mission features the same reward behavior.
Mission dialogue and narrative move forward after each activity completion and reset after all dialogue sets have been played.
Legacy Triumphs cannot be progressed.
Below is the list of Exotic missions and their associated rewards that are available starting in Season 22. These missions will rotate weekly and continue throughout the Lightfall year and beyond. We will be adding Exotic missions that launched during Lightfall's Seasons into rotation with The Final Shape and you can expect more additions to follow.
Presage
Exotic weapon: Dead Man's Tale (now craftable, with a new trait pool)

Armor and weapons from Season of the Haunted

Seasonal weapons

Nezarec's Whisper
Bump in the Night
Tears of Contrition
Hollow Denial
Firefright
Without Remorse

Opulent weapons

Austringer
Drang (Baroque)
Beloved
CALUS Mini-Tool
Eidolon Pursuant armor set

Requires ownership of Beyond Light or Season of the Chosen
Vox Obscura
Exotic weapon: Dead Messenger (now craftable, with an additional trait)
Armor and weapons from Season of the Risen

Seasonal weapons

Explosive Personality
Recurrent Impact
Under Your Skin
Sweet Sorrow
Thoughtless
Piece of Mind

Tusked Allegiance armor set

Requires ownership of The Witch Queen or Season of the Risen
Operation: Seraph's Shield
Exotic weapon: Revision Zero (still craftable!)
Armor and weapons from Season of the Seraph

Seasonal weapons

Fire and Forget
Tripwire Canary
Disparity
Path of Least Resistance
Judgment of Kelgorath
Retrofit Escapade

IKELOS weapons

IKELOS_HC_v1.0.3
IKELOS_SG_v1.0.3
IKELOS_SR_v1.0.3
IKELOS_SMG_v1.0.3
Warmind's Avatar armor set

Requires ownership of The Witch Queen or Season of the Seraph
Each Exotic mission that enters the Rotator will feature the same reward behavior.
Weapon crafting rewards:
First completion of the mission on Normal or Legendary difficulty will award the Exotic Deepsight weapon associated with the mission. Extracting or dismantling this Deepsight weapon will grant the pattern.
Each completion of the Normal or Legendary version of the Exotic mission will award an intrinsic upgrade that can be used when crafting the Exotic weapon.
Each completion of the Legendary version of the Exotic mission will award a Catalyst upgrade for the crafted Exotic weapon.
Armor and weapon rewards:
The Normal and Legendary versions of the missions have separate weekly reward lockouts.
Weekly mission rewards:

One guaranteed Deepsight weapon that has not had its pattern unlocked andone armor piece that has not already been obtained (based on your current class).
If all weapon patterns and armor have been obtained for the in-rotation mission, a random world drop will be awarded.

On every completion you will receive an additional weapon from the mission's weapon pool. However, this weapon will have no knockout or guaranteed Deepsight behavior (the weapon can roll with Deepsight, but this would be on a random percentage chance).
Alongside the mission rewards, there is also a weekly challenge:
This weekly challenge has the same armor and weapon pool as the Exotic mission which is in rotation.
The challenge rewards will be output at pinnacle power and will prioritize the rewards in the following order:

One guaranteed Deepsight weapon that has not had its pattern unlocked.
If weapon patterns have all been unlocked, the challenge will award one armor piece that has not been obtained (based on your current class).
If all weapon patterns and armor have been obtained for the in-rotation mission, the challenge will output a random weapon or armor.
Additionally, the Exotic mission gives bonus progress for the Xenology quest from Xûr: four points for completing on Normal difficulty, and seven for completing on Legendary.
Dev Insights recap
With yesterday's Dev Insights article, we showed you our plans for some changes coming in Season 22. We want to make some Exotics a good alternative in your arsenal and give you an easier option to counter Barricades in PvP! Also, we have some tweaks for Strand. So, if you haven't readit yet, give it a go. All these changes are coming in Season 22.
You can find the whole Dev Insight article here.
Age gating changes on all Bungie services
Starting on August 15, 2023, in order to be fully compliant with an evolving landscape of digital service legislation around the world, Bungie.net users will be prompted for their birth date and country of origin or residence when signing in or creating a new account. All active sessions will expire on this date, including our Destiny 2 Companion app, any third-party sites, etc. You will need to sign in again and enter your birth date and country of origin or residence to use these services. For more information on how Bungie uses and stores player data, please see our Privacy Policy.
PsiOps Battleground: Moon returned! Are you ready for a challenging Grandmaster?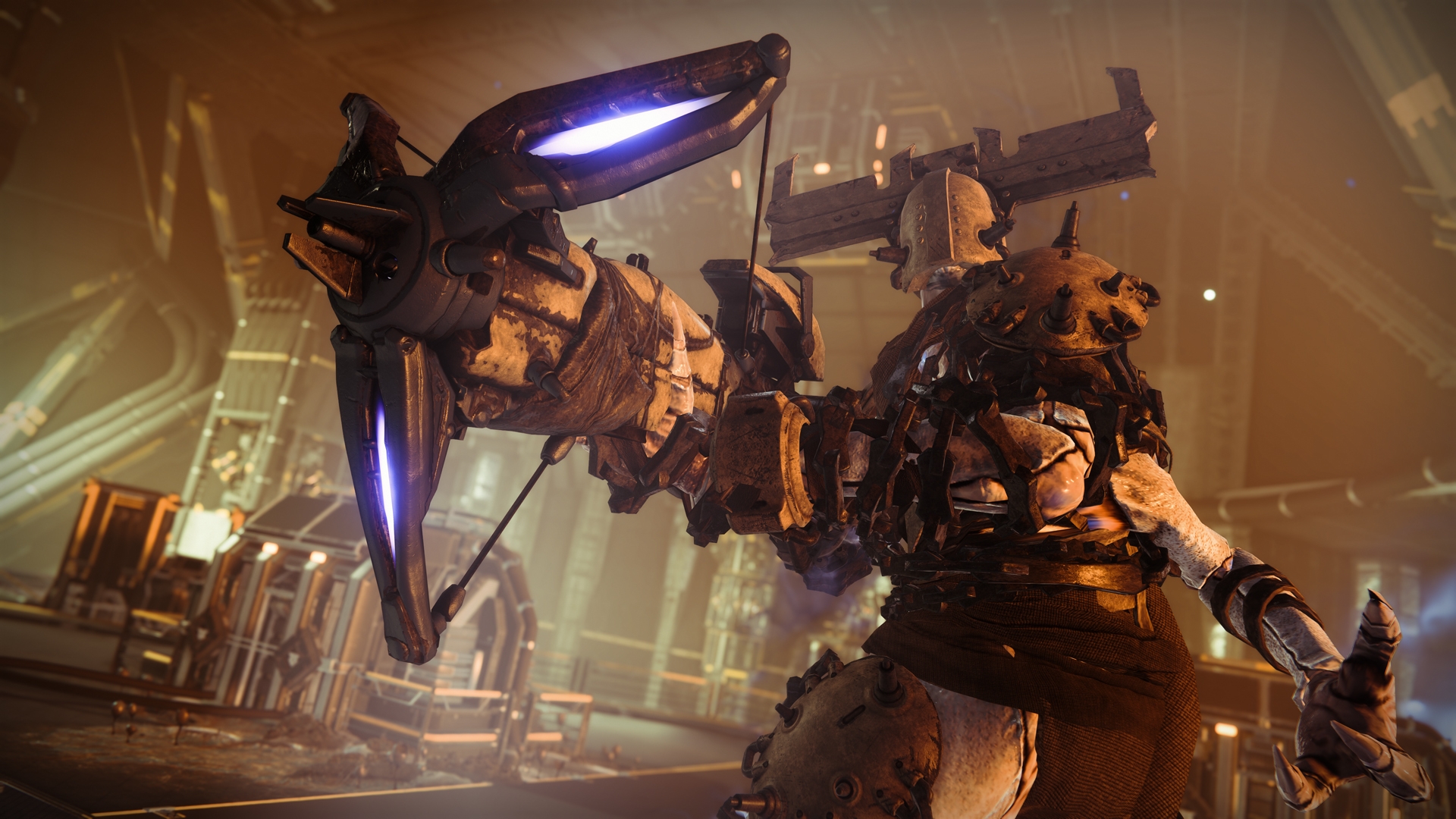 Since Lightfall launched, we've implemented more and more Battlegrounds to the Grandmaster playlist. One Battleground in particular was very challenging, and it returned this week! Can you beat the PsiOps Battleground on the Moon? You will have to bring your best build and gear to clear this one. So, buckle up if you think you are ready for the challenge.
August 22 is just around the corner!
Only two more weeks until our 2023 Destiny 2 Showcase. While you are learning about what we need to do to follow the Witness into the portal, we are preparing for the last Showcase in the Light and Darkness saga! So, don't forget to put a mark on your calendar.
When: August 22 9 AM PT
Preshow: 8 AM PT
Where: Twitch, YouTube, TikTok and Bilibili
For our global players, there are several available channels that will be localized to watch the upcoming Destiny 2 reveal stream. The main Destiny 2 Showcase will have localized subtitles available for the following languages on these channels:
Good news for all PS Plus Extra and Premium subscribers!
The Witch Queen will be joining the August 2023 PlayStation Plus Game Catalog for six months! Starting on August 15, everybody who has the PlayStation Plus Extra or Premium will have access to The Witch Queen the next time they log into Destiny 2 on PlayStation. Have fun challenging Savathûn and be aware of the Lucent Hive!
Player Support Report
A wise fisherman once said, "Happiness is a big fish, and a witness."

Known Issues List  |  Help Forums  |  Bungie Help Twitter 
END OF SEASON REMINDER
Season of the Deep ends on August 22, 2023, at 10 AM PT. Players should make sure to claim all engrams and other rewards before the new Season begins. Any rewards not claimed from non-Seasonal vendors will be removed at the beginning of the next Season.
KNOWN ISSUES
While we continue investigating various known issues, here is a list of the latest issues that were reported to us in our #Help forum:
Certain Honored Centurions in the Gilded Precept Lost Sector are abnormally bright.
The Wish-Ender Exotic Bow is not reliably shooting through Cabal and Hydra shields.
Certain sights on the Judgement Hand Cannon have lost their red dot.
For a full list of emergent issues in Destiny 2, players can review our Known Issues article. Players who observe other issues should report them to our #Help forum.
Savathûn, are you alright?

Bruno: Yeah, sure, this is totally how this conversation is going to be. Absolutely, 110%.
Movie of the Week: You did what!?
how reviving savathun next season is probably gonna go#Destiny2 #Destiny2MOTW #MOTW #DestinyTheGame pic.twitter.com/1d2u8j11OU

— ace | blue beetle battalion (@AceTheReaper657) July 8, 2023
Ivan: Have you ever done something for so long, that you became really good at it? This #Destiny2MOTW is impressive!
Movie of the Week: This is what 4,136 hours looks like
The colorful Hunter

Hippy: One Guardian named Felipe was kind enough to share a painting created by his brother who is no longer with us. In memory of a fallen Guardian, Felipe shared a beautiful piece of art showcasing his brother's Hunter venturing out into the vast landscape of Europa. Thank you for sharing his incredible art with us. It's a humbling gift and one that we'll treasure always.
Art of the Week: A moment for a fallen Guardian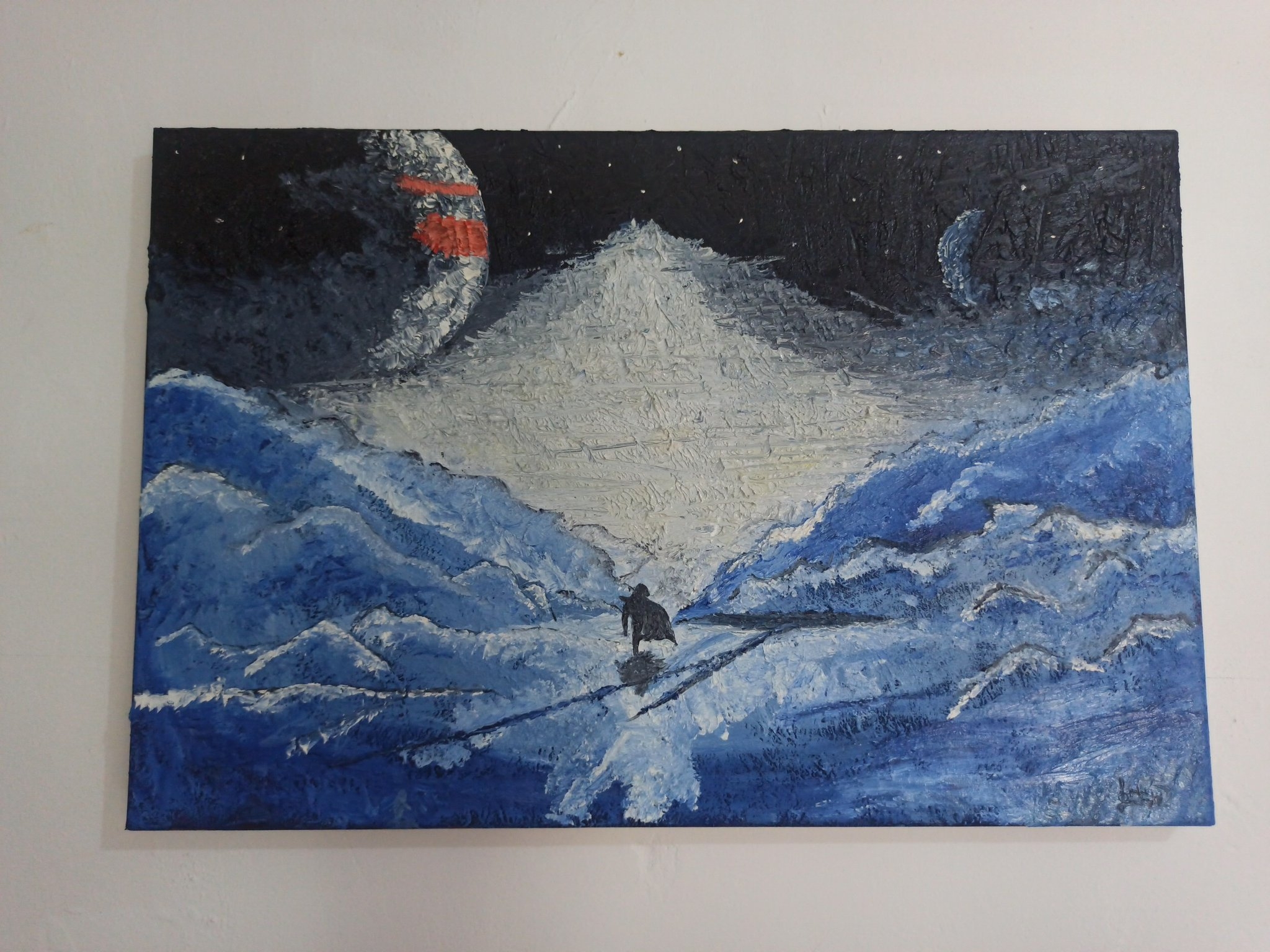 Sam: As a Warlock main through and through, I can only hope my Hunter looks this cool when I swap over to bounce around the EDZ.
Art of the Week: More colors!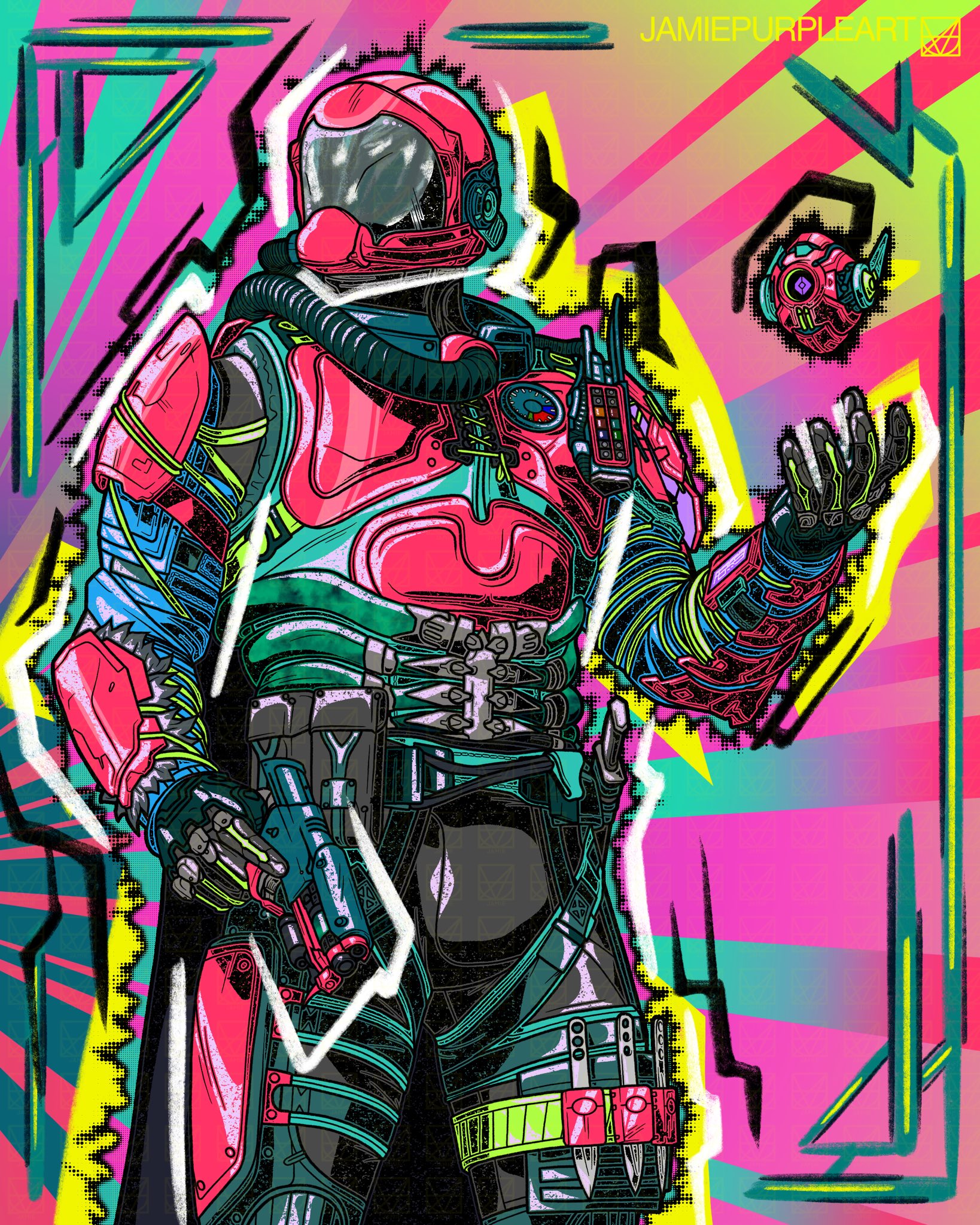 I hope you will enjoy the challenge in this week´s Grandmaster and that we will see each other in the stream chat during the Showcase on August 22! Have fun in the last two weeks of this Season and get your titles done!
Haut rein ("Let's go" in German.)
Timon