State of the Game: August 2023
Aug 3, 2023 - Destiny 2 Team
My name is Joe and I'm the Game Director for Destiny 2. Right now, the team and I are heads-down on making sure The Final Shape and the Seasons leading up to it are incredible, so for the rest of this update you'll be hearing from a bunch of different voices that all contributed to this mid-year State of the Game. I wanted to start with a quick thanks to all of you who have been playing Destiny for so many years. The way you play and the feedback you give is a huge part of how we shape our plans, and it's an honor to log in each day and play in this universe alongside all of you.
Back in February, we covered the State of the Game heading into Lightfall and laid out four big goals we set for ourselves with Destiny 2 in preparation for The Final Shape. Then in April, we looked back at the lessons learned from launch and charted a path forward into the first half of Lightfall's year. Today, we're diving into the second half of the year, addressing some of the community's burning questions, updating everyone on our progress against those four goals for the year, and previewing some exciting updates as we count the days to our Destiny 2 Showcase on August 22.
As always, we'd like to celebrate our community first and foremost. We're thankful to see so many players continuing to join us throughout this journey, and it's been amazing to welcome more New Lights than we ever expected with Lightfall. Since the release of The Final Shape teaser trailer in May, the community reactions to Cayde-6's upcoming return have been nothing short of heartwarming, and we can't wait to share more in the Showcase later this month. But before all that, let's dig into the game we're making and playing right now.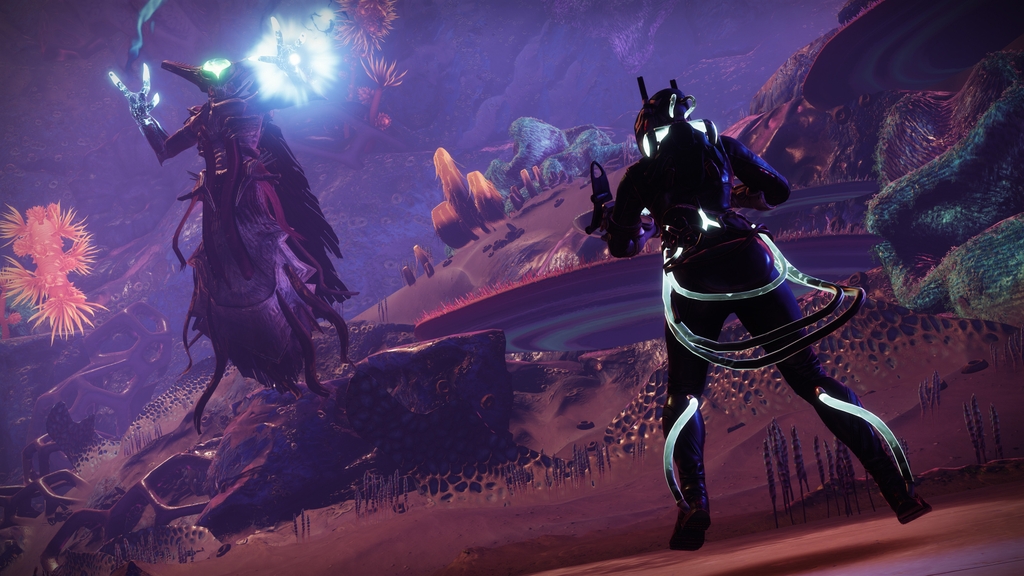 Addressing Feedback
We've been tracking a number of player feedback items over the past few months. While we've covered some issues recently, including the roadmap for improvements in general stability, it's time for a detailed check-in on our progress in several areas of the game.
Ritual Updates
We've heard plenty of feedback from players that our core ritual playlists should feel more consistently rewarding to play, and that those rewards should drop more frequently, regardless of the activities you like to play. We agree! Let's talk about what we've done so far and what we're doing in Season 22 to achieve this.
With Season of the Deep, we've upgraded the weekly ritual challenge rewards to Exotic engrams to give everyone consistent sources of materials to focus the exact Exotic armor they want to run. In Season 22, we're updating those weekly ritual challenge requirements so players can complete their nine challenges in any ritual playlist they'd like, as opposed to having to complete three each across Vanguard, Crucible, and Gambit playlists. We'll also be increasing the frequency of ritual engram drops after completing ritual activities, and we're making the latest ritual loot pool weapons focusable at their respective vendors at the start of the Season for the first time, rather than needing to wait until the following Season to chase those god rolls.
We're loading up our ritual vendors with fresh weapons in Season 22, including the Unending Tempest Stasis Submachine Gun in the Crucible, Luna Regolith III Solar Sniper Rifle in Strikes, Qua Xaphan V Void Machine Gun in Gambit, Cataphract GL3 Strand Grenade Launcher in Trials of Osiris, and more. We're also bringing some fan-favorites back in our ritual playlists, including the Igneous Hammer Solar Hand Cannon in Trials, and revamping Warden's Law into a brand-new archetype as a Nightfall reward.
This is how we're making our core rituals more rewarding overall, but what are we doing for each specific area? Let's start with PvP.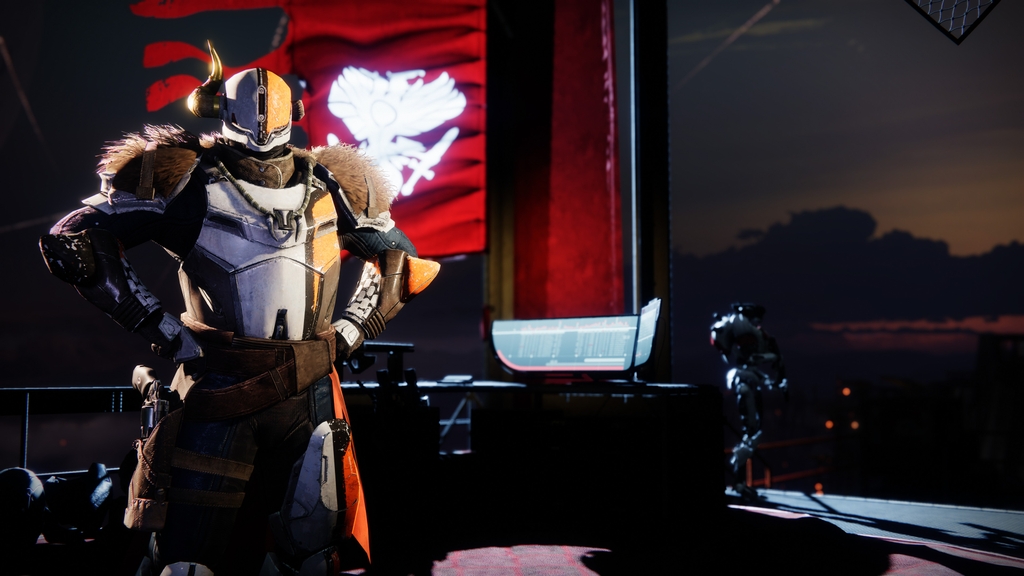 Guardians vs. Guardians
Thanks to the hard work of multiple teams, we've delivered several additions to PvP over the past few Seasons. These include the launch of Competitive Division, multiple new game modes, a revamp of Trials of Osiris, new Competitive and Trials rewards, Fireteam Matchmaking improvements, new rotator playlists, PvP-specific weapon tuning, several quality-of-life improvements, and more. However, we know our hardcore PvP players want more maps, fewer cheaters, and an ever-evolving meta that feels good to compete in.
The most frequent feedback we see is that there is just not enough new PvP content, specifically new maps. To set expectations, our studio structure is built to support more overarching updates to PvP like the ones above, rather than focusing exclusively on maps. When we do focus our resources on building new Crucible maps, it comes with the tradeoff of multiple teams' bandwidth on work that contributes to a variety of experiences that players also hold dear, such as new story or Exotic mission content, core activities that make up the foundation of each Season, or new destinations. Similarly, bringing back reprised maps also involves extensive porting to the latest version of Destiny 2, which requires additional resources to ensure the maps work correctly for multiple game modes and play styles for years to come.
With that said, we have some exciting content coming to PvP this month that several teams have brought to life, as well as an update on our advances in game security to combat cheaters, a preview of upcoming sandbox shakeups, and more details coming next week on how the general PvP sandbox (gear and ability balance) will evolve. For Season 22, we have a new Vex Network-themed map debuting along with the new Relic 6v6 mode, the gunplay-focused Checkmate modifier for multiple modes, a new Competitive Ascendant Division emblem, and more. Relic and Checkmate will both kick off in Crucible Labs throughout the Season so we can gather feedback on how they are received. We'll have more to share in the Showcase, but let's dive in a bit more right now.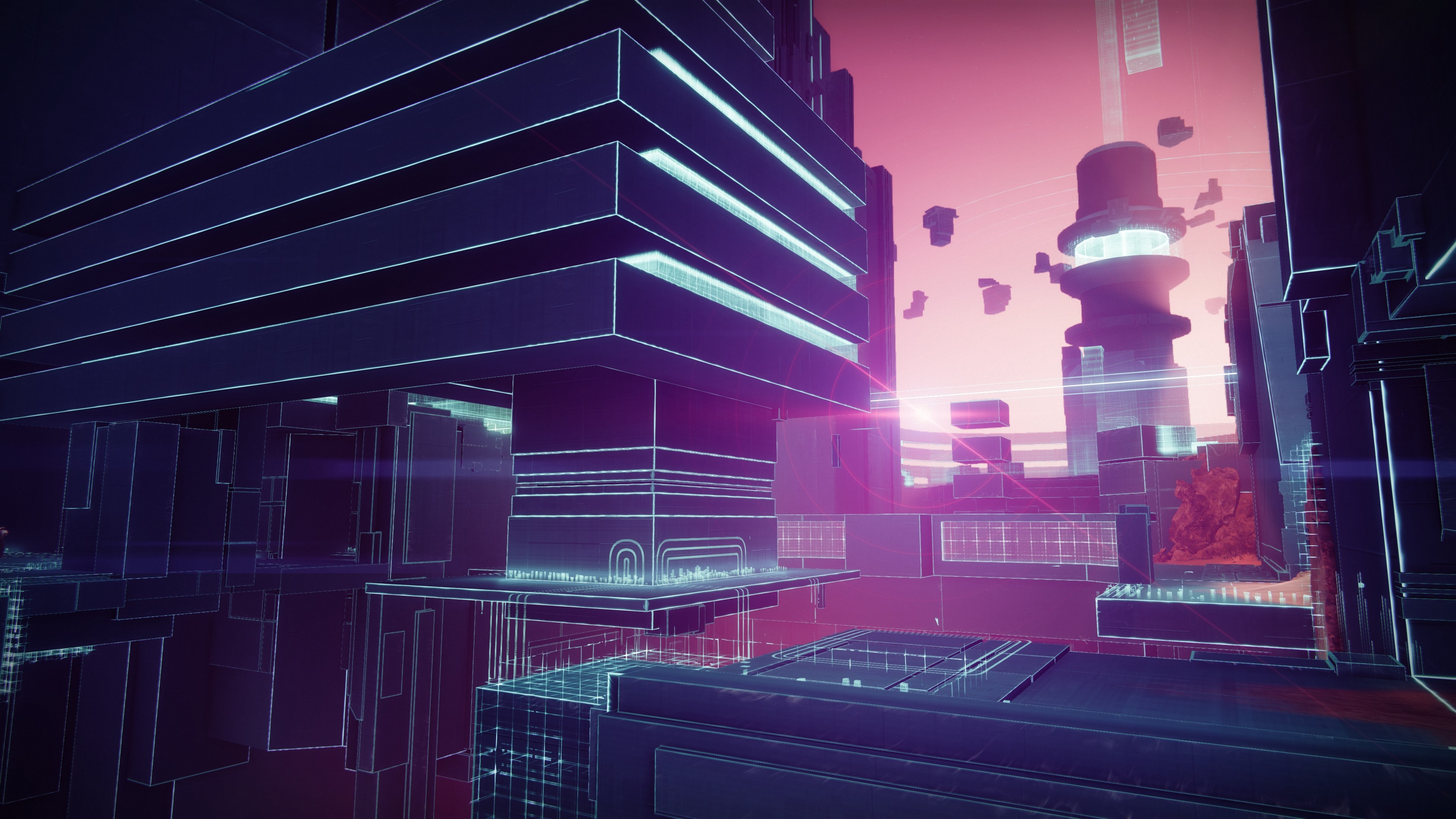 New PvP Map: Multiplex
For our newest PvP battlefield, we wanted to create an asymmetrical map using a Vex environment as a backdrop that could work well for multiple game modes. With the Vex Network playing such a crucial role in the story during Lightfall's year, we felt now was the perfect time to deliver this map.
Although many of us had been thinking about a lo-fi Vex map for the Crucible, the challenge of this palette was the possible lack of player orientation in the play space. We thought bringing the Mars palette into the Vex Network realm would be a great way to mitigate this while adding an evocative look. Narratively, the space is in the middle of compiling the Infinite Forest, so this is what you'll see in action. Watch for footage of this new map in the Showcase.
Checkmate
Checkmate is a modifier where rich Primary weapon fights can happen more often, and gun skill can be augmented by communication and strong positioning. Primary weapon damage has been tuned to feel different than the rest of the game without being jarring, reducing the gap between the faster killing weapons and the average time-to-kill, and in general pushing longer range Primaries into slower killing profiles. Player health has been increased, all ability cooldowns are lengthened, and Special ammunition must be earned via gameplay and is not dropped on death. This all results in slightly longer combat encounters that reward skill and consistency.
Checkmate will be available in Crucible Labs from Week 5 to Week 10. We will start off with two weeks of Checkmate Control, then switch it up with two weeks of Checkmate Survival, and finally, two weeks of Checkmate Rumble to finish off its trial run for Season 22.
Relic
Relic is a 6v6 party mode where players wreak havoc and destruction on their foes with relic weapons. Relics include the Aegis from Vault of Glass, the Synaptic Spear from Season of the Risen, and the Scythe from Season of the Haunted. Each player charges their personal relic energy by defeating opponents with their normal loadout. Upon reaching full charge, players can acquire a relic from a relic depot. Defeating relic holders and using the relics to defeat opponents earns points for the team.
Whereas Checkmate is heavily focused on gunfights, Relic is intended to provide lighthearted gameplay that can be enjoyed by anyone, similar to Mayhem and Team Scorched. Relic will be available in Crucible Labs from Week 1 to Week 4, and again in Week 11 until the close of the Season. We look forward to hearing your feedback on both Checkmate and Relic when they roll out next Season.
Matchmaking Improvements
Our quest to constantly improve matchmaking is always ongoing, and in Season 22, we're modifying our loose skill-based matchmaking settings for Control and Iron Banner. These new settings will look to improve matchmaking times and experiences for players who find themselves at the upper or lower ends of the skill spectrum, and for those playing in low-population regions or times.
The team is also adding loose Fireteam Matchmaking to the Crucible rotators, including Labs, to ensure players are being evenly matched against similar Fireteam sizes without the need for a Freelance node. Additionally, we'll be tackling an issue with lobby balancing that can misallocate players over certain skill levels.
More to Come in Season 23
Looking further ahead, we're planning to deliver a new Iron Banner mode for Season 23, along with a brand-new Häkke Aggressive Frame Strand Pulse Rifle as our newest Competitive Division weapon reward. The Mercurial Overreach Adaptive Frame Arc Sniper Rifle will remain available for competitors throughout Season 22.
As a reminder, we're also focusing our map reprisal efforts on porting The Citadel from 2018 to the Crucible in Season 23. We all have fond memories of dominating Control with our fireteams on this one and can't wait to see what you do with the latest arsenal out there in The Dreaming City.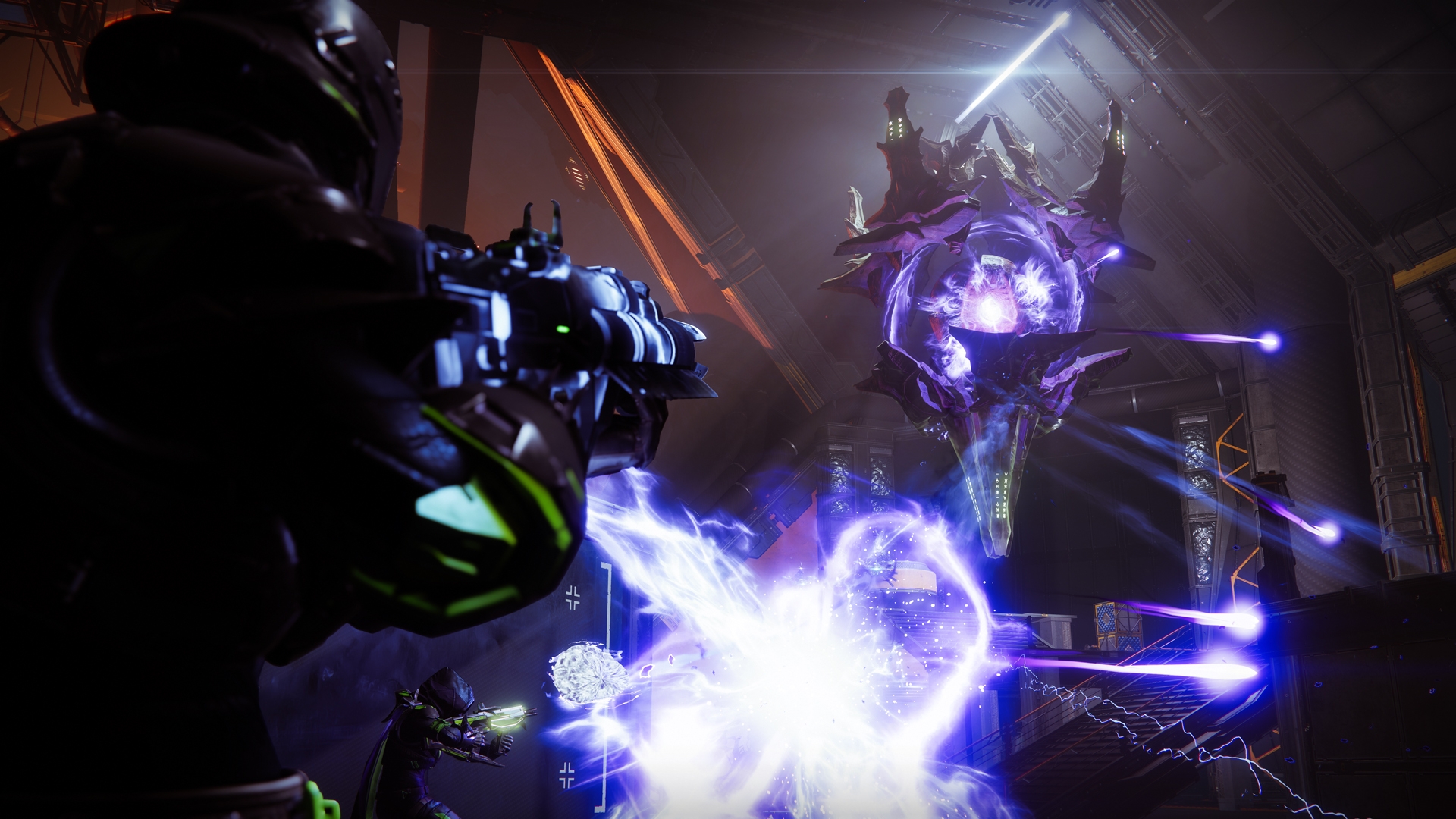 Vanguard
The Vanguard playlists are currently in a solid place with a healthy population, and we have more new additions coming up. First up: Vanguard Medals.
Vanguard Medals will be available in Vanguard Ops and Nightfalls starting in Season 22. After first being introduced in last year's Guardian Games and their continued success in this year's event, we have decided to bring them in full-time to spice things up in our Vanguard playlists.
Medals will contribute to scoring, allowing players to attain higher scores and reputation multipliers by performing unique actions and doing cool things. Our goal here is to reward players for playing well, and not require players to go out of their way to grind for score. In short: we don't want you to feel like you have to compromise your build in order to boost your score with additional medals.
It's worth noting that some medals will remain Guardian Games staples and not be available in our Vanguard playlists, so don't expect finishers to grant you a medal in Nightfalls. There will be several new medals specific to Vanguard playlists when they launch, and you can expect to see a few more in Season 23. Additionally, the selection of active medals will be determined based on currently active modifiers (such as Surges) to ensure a variety of builds are used for acquiring medals.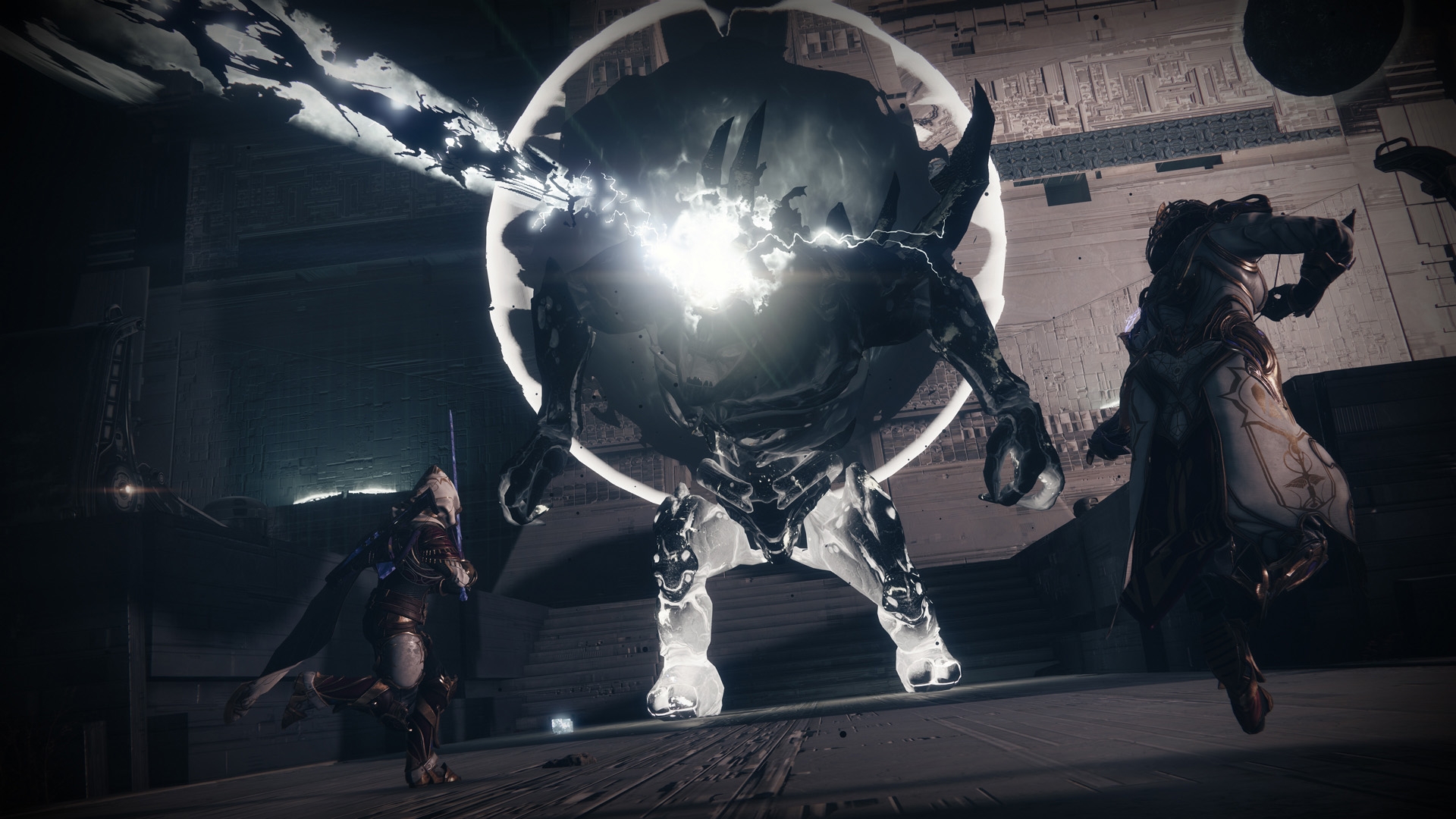 We've also recently focused more of our teams' resources into more varied and frequent Seasonal activities, such as Battlegrounds, that can later make their way into Vanguard playlists alongside our Strikes and eventually serve as new additions to Nightfall and Grandmaster playlists. While this can come at the cost of other content in a given year, we feel this exchange has been worth the extra investment for the overall health of our playlists. As a result, we'll have additional Battlegrounds coming into the Nightfall and Grandmaster Nightfall rotations in Seasons 22 and 23 to keep players on their toes before The Final Shape launches.
Gambit
As many of you have noticed, we've been quiet on Gambit since last year's overhaul that launched alongside The Witch Queen. In that revamp, the team made significant changes across five categories in Gambit: core activity fundamentals, Primeval tuning, invasions, ammo economy, and rewards. Unfortunately, these updates didn't move the needle for player engagement. Although we know our Gambit fans mostly care about new or returning maps, this is an area of the game with lower engagement that would take resources away from more popular parts of the game to shore up.
While we don't have plans to dedicate more resources to significantly transform Gambit, we do have a few updates planned for the year of The Final Shape. These include porting the Cathedral of Scars map and its beautiful Dreaming City setting into the latest version of Destiny 2, as well as adding the Shadow Legion and Lucent Hive enemy types.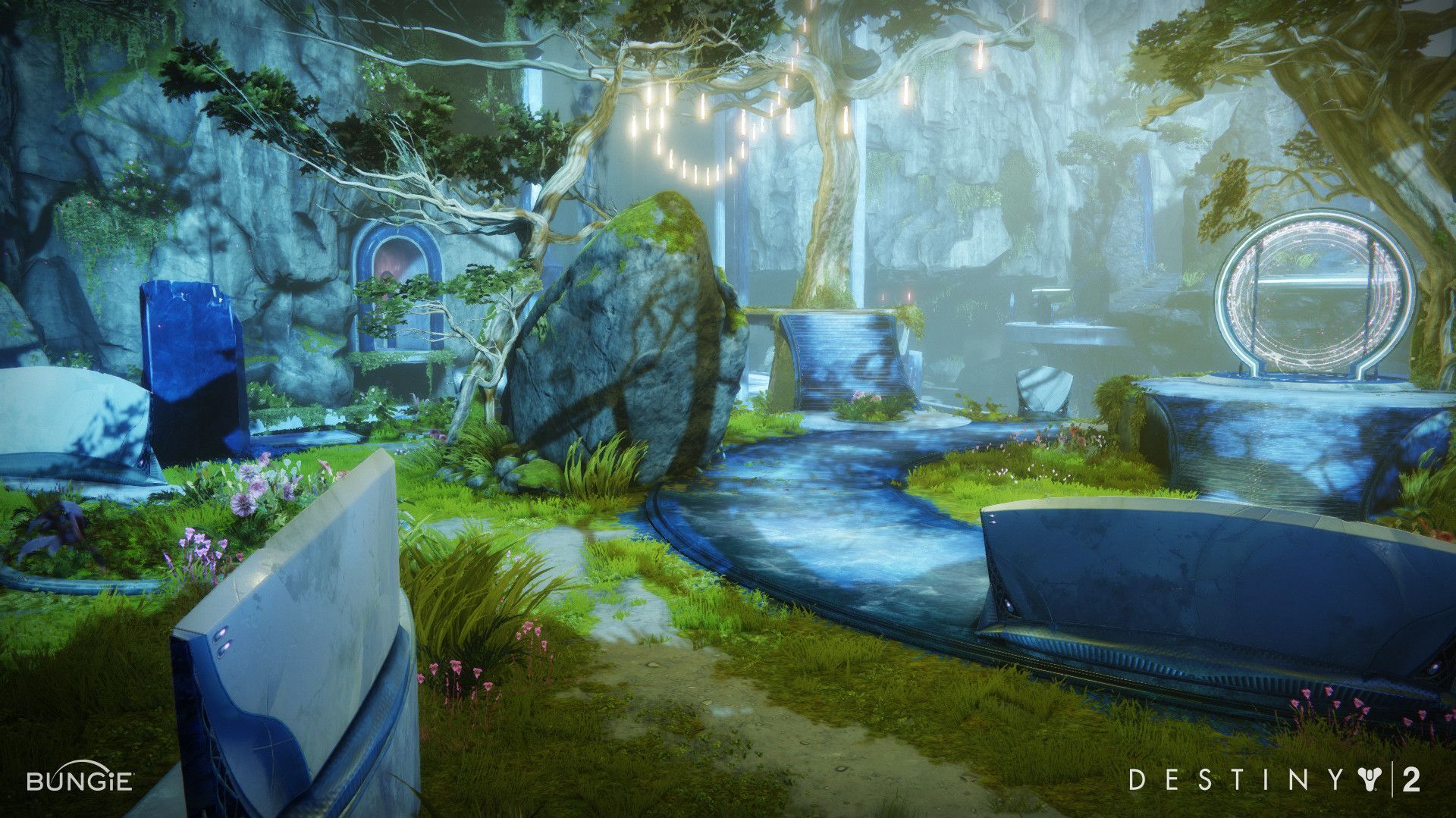 Before then, we're making Gambit entirely optional to maximize your rewards unless you're looking for a piece of gear that's specific to the mode. Gambit will continue to serve as a source of Exotic engrams via weekly challenges, though as we mentioned above, you'll be able to complete all your weekly challenges in any ritual you'd like starting in Season 22. If you want to stick to Vanguard or Crucible challenges without touching Gambit, now you can.
We're also reducing the number of Gambit-specific Seasonal Challenges starting in Season 22, so players won't need to bank motes to be able to earn that big purse of Bright Dust for completing nearly every challenge in the Season. Finally, we're adding Fireteam Matchmaking to Gambit next Season, which will replace the Freelance node and should result in faster, better matchmaking by combining both Gambit playlists. We'll keep an eye on reception and player engagement after these additions take place, and we hope you'll visit 'ol Drifter next Season to get your hands on his new Void Machine Gun.
Armor Set Rewards
A long time ago, we shared a plan to address concerns on reward balance. Players have pointed out that we didn't release a new armor set for the ritual playlists (Vanguard, Crucible, Gambit) with Lightfall as previously called out in our yearly release schedule. Delivering ritual armor sets at the rates we have in the past has become increasingly challenging, especially considering these sets have historically had very low adoption by players as both base armor and cosmetic ornaments.
At this time, we are amending our delivery plans for how often we refresh these sets and will no longer be creating a new set for every expansion. However, we are prioritizing the delivery of a new ritual armor set alongside The Final Shape to infuse some new looks you'll be able to show off from your time in the Vanguard, Crucible, and Gambit playlists. We also have a new armor set for Trials of Osiris releasing in just a few short weeks! Here's a preview of the Titan armor from that set coming with Season 22: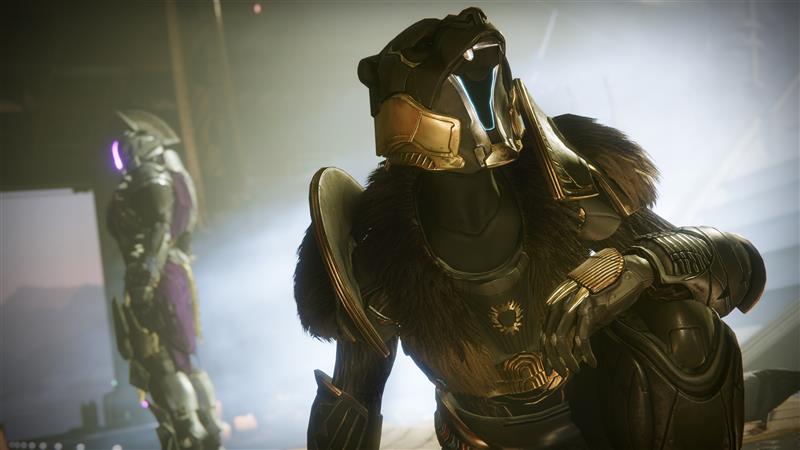 Game Security
Our Security team works to prevent cheaters from ruining the experience for legitimate players, whether that be directly in competitive PvP activities or indirectly (i.e., via boosting or making new "burner" accounts and bringing them into endgame content like Trials). Here are a few things from 2023 that we can share with you about our ongoing mission to protect players from cheaters and enable players to experience the game as its designers intended:
What has changed in Destiny 2 security this year?
Over the course of the year, we have invested further in data science and machine learning, building confidence in the detections they produce. These tools allow us to observe and evaluate player behavior in new ways and issue an increasing number of actions in response.
In addition, we have continued to adapt new policies to protect players, including the Abuse of External Accessibility Tools policy. The development of this policy has allowed us to catch cheaters that we may not have otherwise. This policy not only gives us an avenue to action this form of cheating, but it has also spurred us to investigate player behavior in new ways.
Finally, we've worked with BattlEye to address network manipulation tools, improving our data collection, detection, and mitigation strategies. Competition is best when fair, so we will continue to issue bans or restrictions to those abusing these methods.
Can you address some recent actions?
As a result of extensive investigations and the evolution of the tools at our disposal, we were recently able to issue one of the largest ban waves in our history against account recovery and boosting services and the players who used those services. As our toolset evolves, we continue to build in generous thresholds to help minimize the risk of false positives. We also consider multiple factors when issuing bans as an additional safety measure to any set threshold.
What's next for the security of Destiny 2?
We will continue to evolve our prevention, detection, and banhammer capabilities but these are just a part of our overall strategy to combat cheating efforts. Our legal team is also aggressively pursuing cheat makers across the globe in an effort to remove the source of cheat software before it is distributed. They have been highly effective in both uncovering cheat makers and bringing litigation against them, though the preparation and execution of these lawsuits take time and effort to be successful. This will always be an additive approach to our overall anti-cheat efforts as part of in-game security solutions to remove cheating from our game.
One last reminder…
As always, we receive countless messages from banned accounts that state they don't remember cheating. When we investigate these cases, we often find that they gave their account to someone else to play the game for them. We again remind everyone that you must protect your account and not use recovery services. Saying that your fingers were not on the keyboard when the cheating occurred will not help you in an appeal.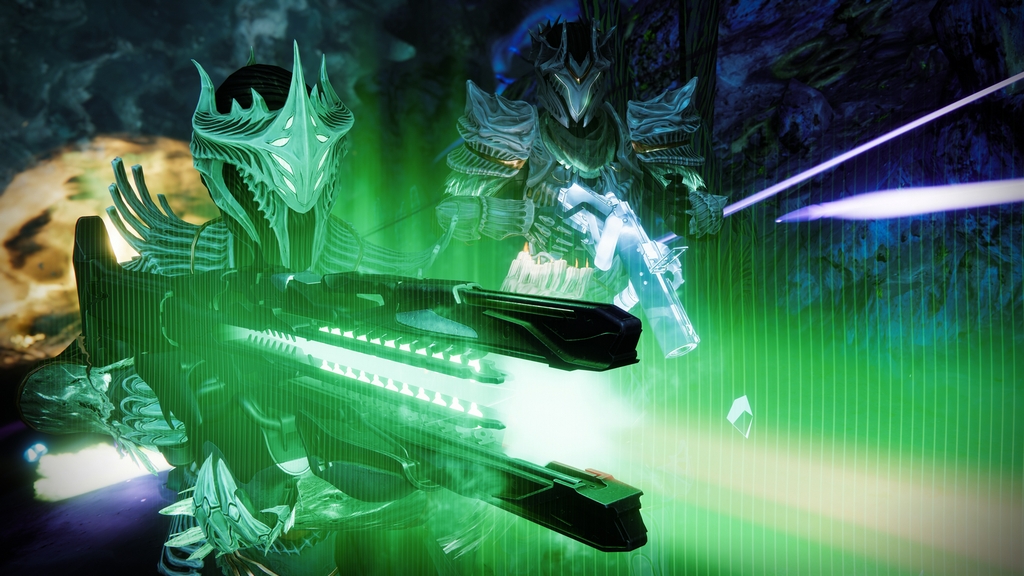 Stability Updates
The stability of the Destiny 2 service is the foundation of the experience. If the game is down or you're getting kicked out of activities, everything else is irrelevant. In late June, we provided an update on game stability and the steps we were taking to make your game experience smooth and reliable. Today, we'd like to share more about what has been happening behind the scenes, and what's next on our roadmap.
In update 7.1.5 (mid-Season 21), we rolled out a number of behind-the-scenes Services improvements that provide an increase in stability that will set the stage for further upgrades in 7.2.0 and beyond. These include new logs and metrics not only for our Claims system, but also for many of our other services. We also made major improvements to monitoring dashboards, which now gives the Bungie Network Operations Center greater visibility into these systems, allowing them to detect, escalate, and diagnose problems more quickly. We also detected and fixed a bug with the sign-on system before it was able to cause any issues for the player population.
Using the new logs and detections, we were able to confidently make several early fixes to Claims and Server messaging in 7.1.5.1 that might otherwise have had to wait until next Season to be resolved. Working with the Bungie Network Operations Center, we are also working on process improvements to deployments, monitoring, and escalations, all focused on making Destiny 2's online experience reliable, predictable, and quick to recover if things ever go wrong.
Moving toward 7.2.0 (Season 22 launch), we are beginning to do internal "chaos testing" using the new code we added and are already using that data to make more improvements in the 7.2.0 update, as well as verify current fixes we have planned for the Season. As we do this work, we aren't just focusing on the Claims system outlined in our roadmap. Our efforts also cover stability across all 50+ services that help to make Destiny 2 run. These include taking a close look at our load balancing code, service-to-service communication code, internal message processing pipelines, and more.
If 7.2.0 is focused on detecting and fixing current stability issues, the theme of 7.3.0 (Season 23 launch) will be helping to protect us against stability issues that might occur in the future. Work here will focus on systems like auto-recovery, making internal systems healthier, and further isolating systems from one another so that a problem in one area is less likely to cascade into issues in other areas. We want our players to have the best possible experience, and we view our work with Destiny Services as a long-term project that we will continue to invest in beyond Season 23 and into the future.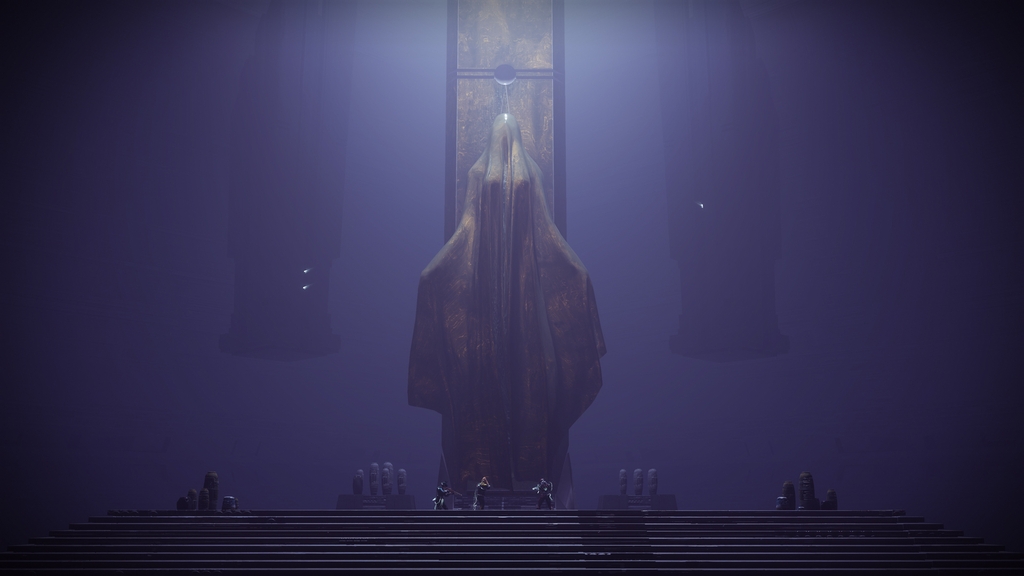 Seasonal Structure
As we mentioned back in February, we've been working behind the scenes to shake up the Seasonal paradigm this year to subvert player expectations and make each Season feel unique. We know our players are looking for more variety in repeatable Seasonal activities, and more than anything, we want to constantly surprise everyone with what comes next in each Season.
Although we'll talk a bit more about this below (and you'll see it in action in our Showcase), we're giving ourselves more freedom to stretch narratively and in gameplay systems throughout Seasons 22 and 23. We hope you'll enjoy coming on those rides with us starting later this month.
A Preview of What's to Come
Before we get into our six-month progress report on our goals for the year, we wanted to share some previews of several quality-of-life upgrades and core sandbox updates coming in Season 22. Some of these are designed to simply make your everyday Destiny 2 experience better; others should result in substantial meta refreshes for both PvE and PvP.
At our midpoint in Lightfall's year, we hope the sum of Season 22's updates – along with the new content we've called out here and everything yet to be revealed in our Showcase – will make Destiny 2 feel as fresh and exciting as ever for as many players as possible.
Quality-of-Life Upgrades
Sometimes it's the seemingly smaller improvements that can be the biggest upgrades to how you engage with Destiny 2 every day. Here's a quick look at some QoL upgrades coming in Season 22:
Cosmetic favoriting

At long last, you'll be able to pin up to 100 of your favorite shaders, ornaments, and emotes to the top of the list starting in Season 22.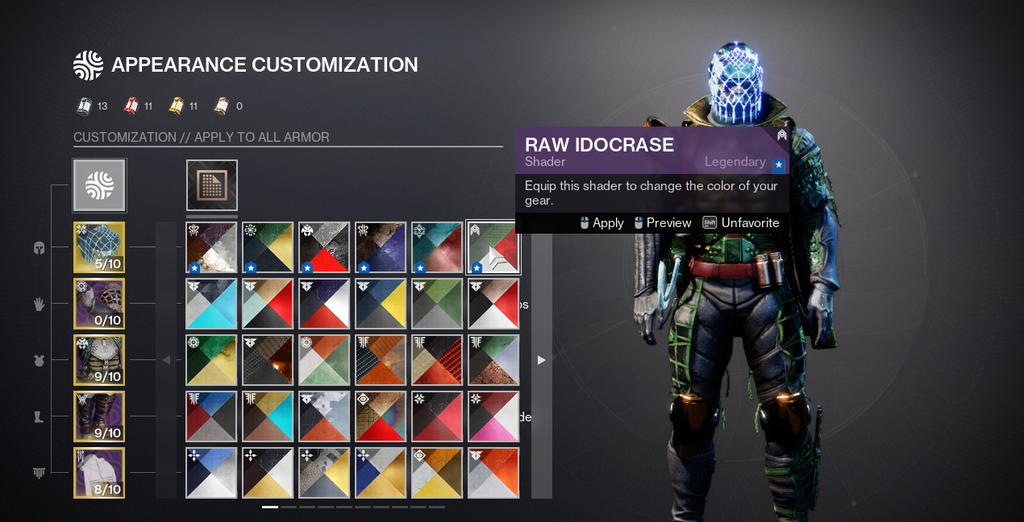 Stasis Aspects and Fragments moved to vendor system

Any character who has completed the Beyond Light campaign will be able to acquire all available Stasis Aspects and Fragments from Elsie Bray on Europa starting next Season.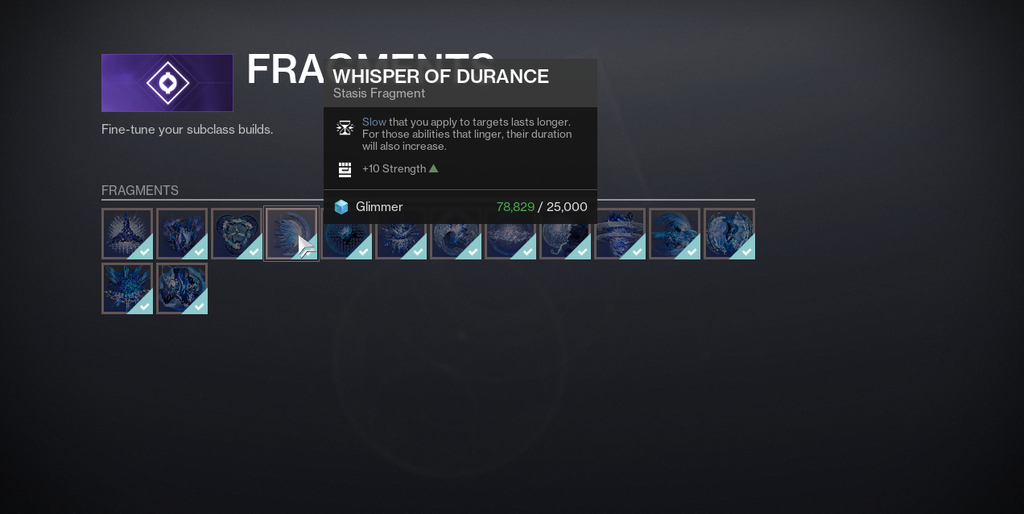 Transmats will now be unlocks

Like shaders before them, transmats will now be stored as unlocks on your account, rather than consumable items. Feel free to change transmats at will without needing to grab copies from Collections or find them in the wild.
Wish-Ender pursuit improvements

The Wish-Ender quest has gone through a number of changes throughout the years, and in Season 22, it becomes a real quest. No more charged or uncharged discs sitting in your inventory – just a single quest strand in your quest log.
Resources tab added to Collections

This is a change we are really excited about – we now have a Resources tab in the Collections, which shows you all of the currencies, upgrade materials, and engrams in the game, appropriately categorized, with information on how to acquire it, as well as what to do with it once you have it.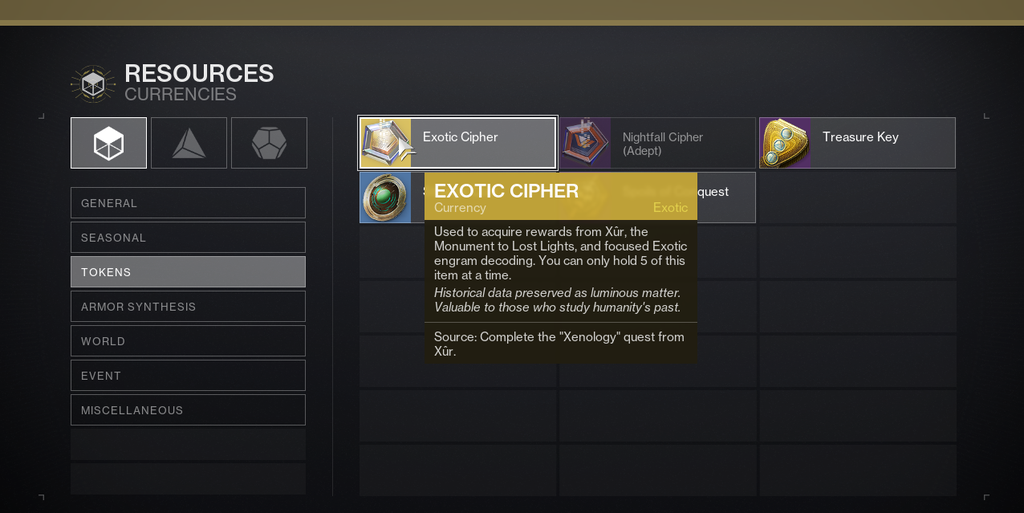 Iron Banner Challenges split

With Pinnacle rewards not being as big of a draw as they once were Season-over-Season since Season of the Deep began, we felt it was time to split the Pinnacle acquisition and reputation multipliers we added back in Season of the Haunted.

Starting in Season 22, Iron Banner will have two different stacking challenges each day: one for players who just want their reputation multiplier which does not require using specific Seasonal subclasses, and one for players who are going after their Pinnacle rewards, which does require using Seasonal subclasses.
Ritual Rank Ups immediately

Dating all the way back to Season 3, ritual reputations (previously known as Valor, Glory, and Infamy) waited until you hit orbit to process any rank-ups, because the almost-full screen banner would overwrite the scoreboard if it showed up earlier. When we revamped and streamlined reputations over the past few years, we moved the rank-up banner to the bottom of the screen and made them less conspicuous, but we left the processing of the ranks until you hit orbit. Now we've finally taken the step and made the rank-up process immediately at the end of an activity. No more waiting for your rewards... now they'll show up right away in your loot stream.
Sandbox Updates
New Strand Aspects
At the start of Season 22, we're adding three new Strand Aspects to enhance the Strand kit of each class by adding a unique dynamic gameplay element. These Aspects will be Whirling Maelstrom for Hunter, Banner of War for Titans, and Weavewalk for Warlocks. Stay tuned for more info as we get closer to the launch of the Season.
Exotic Armor Reworks, Pt. 2
Similar to our first wave of Exotic revamps in Season of the Deep, the team is reworking another batch of underused Exotic armor pieces in Season 22 to shake things up and give players a new reason to dive into their Vaults. Watch for a new Developer Insights article going live next week to cover all the changes we've got coming.
New Weapon Subfamilies Incoming
Looking further into the future, we'll be introducing some entirely new weapon subfamilies with The Final Shape. Tune into the Showcase on August 22nd to get your first look at some of these in action, as well as some other unexpected additions to Destiny 2's arsenal yet to come.
Weapon Tuning Preview
If you didn't catch our Mid-Season Weapon Tuning Update, you might not know that we have a substantial shakeup coming to the weapons sandbox in Season 22 in the form of decoupling damage falloff from range. We'll share more details in the upcoming Weapon Balance Update Article, but for now the high-level goals are:
Reduce the variance between the optimal engagement ranges of our mid-range weapons (Auto Rifles, Pulse Rifles, and Hand Cannons).
Slightly reduce the average engagement range in Crucible by pulling in the maximum damage falloff distances of many weapons.
To do this, the highest achievable damage falloff range on almost all weapons will be reduced to some extent (with certain weapons being reduced more than others) and then, in many cases, the lower edge of their damage falloff ranges will be coming up. Keep in mind, even with their damage falloff start values being similar, weapons will perform differently once their damage falloff begins. As they currently do in the live game, rifle-style weapons will experience falloff more gradually, while handheld ones will experience it more quickly, but the differences should be much less extreme.
We also have hand-tuned a small list of Exotics and all Special weapons with the intention of keeping them near where they are in the live game, as opposed to allowing them to receive outsized buffs or nerfs with these overarching changes. We'll share all the info on that in the upcoming Weapons Preview Article as well.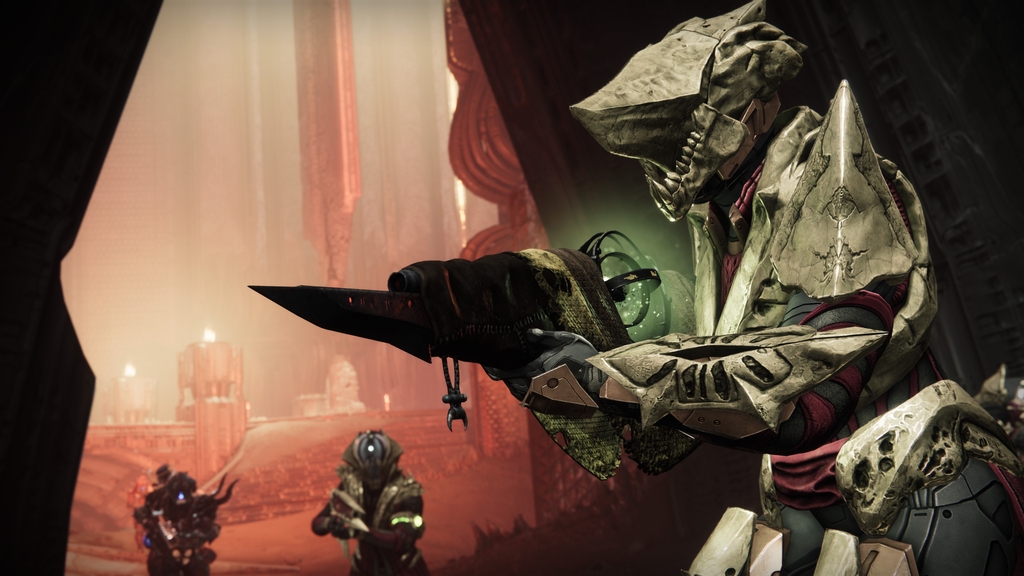 In addition to this, we have a lot of other things to look forward to in Season 22. This is not a comprehensive list, but we wanted to give you a sneak peek: Hand Cannons will see increased reload speeds and PvE damage buffs against minor and major enemies. Sword full-power heavy attacks will be usable with any non-zero amount of Sword energy, and Sword Guard is being buffed in several areas. Touch of Malice is getting some tweaks we think players will enjoy, and Perks such as Bipod, Envious Assassin, and Under-Over will become much more useful in Season 22. Watch for the full breakdown later this month!
Reinforcing Our Goals for the Year
About six months ago, we laid out our plan to achieve four main goals for Destiny 2 in our previous State of the Game: Expand Players' Imaginations, Bring Challenge Back to Destiny, Enrich Our Content, and Connect Our Guardians. With Lightfall and its first two Seasons under our belts – and the launch of Season 22 and our Showcase just around the corner – we'd like to take a moment to catch everyone up on how far we've come on these goals and where we're going from here. Think of this as our Destiny 2 scorecard. First up...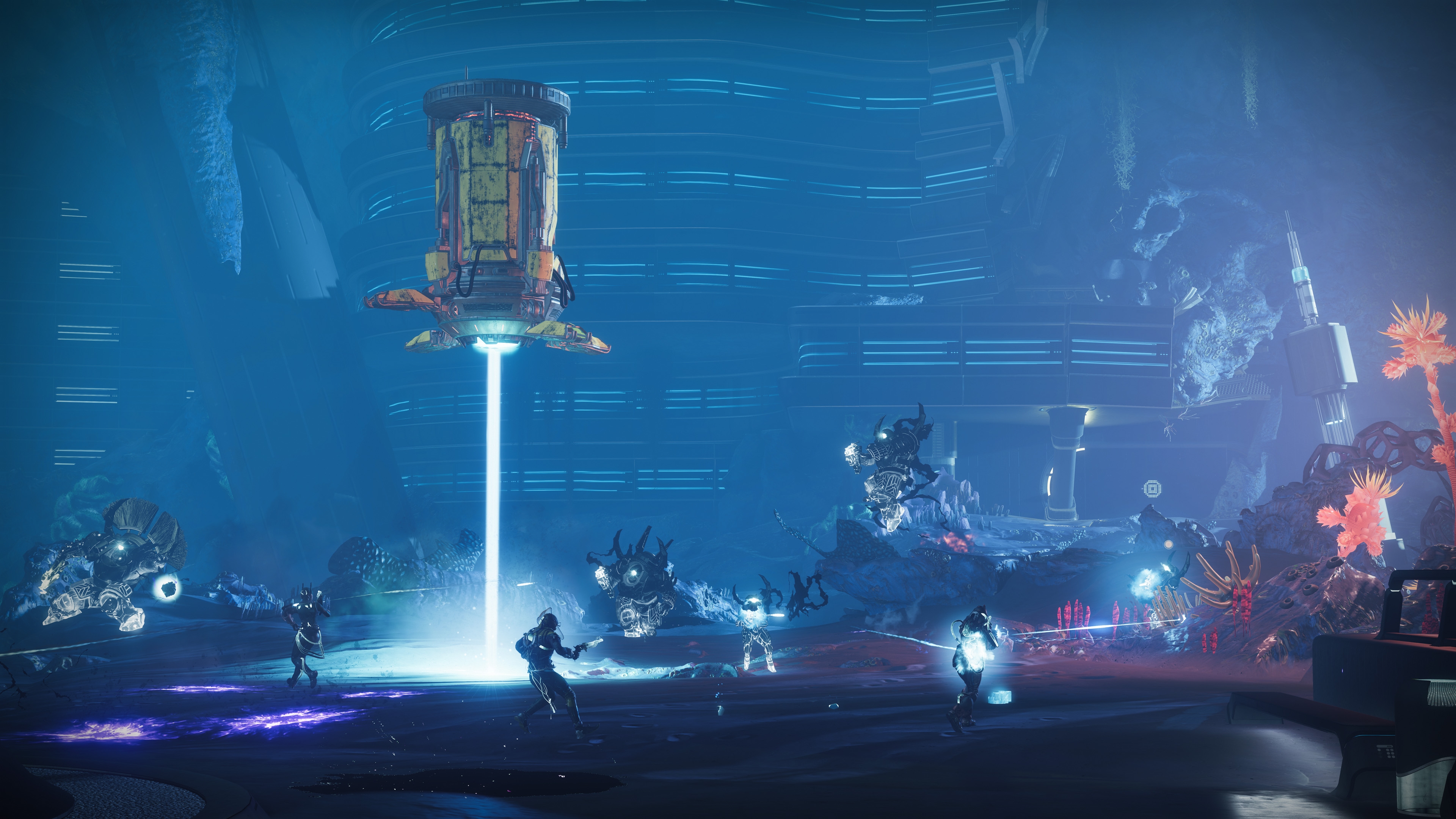 1. Expand Players' Imaginations: In Lightfall and Season of Defiance, we transformed many of the ways players typically interact with the game, from core systems and buildcrafting overhauls to streamlining Seasonal currencies. With Season of the Deep, we replaced the typical vendor upgrade model and introduced the new Deep Dives activity and Pressure Trials, which represent fresh experiments for Destiny 2 that we believe are worth the investment. While there's always room for us to revise and improve, the community's response has reinforced that we're on the right track with norm-breaking efforts like these, and we'll be rolling out something very new and different in Season 23.
Now, without spoiling anything ahead of the Showcase, our next Season will be heading into creative territories we've never explored before. We're changing some things up in a big way, including the Seasonal progression paradigm with an all-new mechanic. All will be revealed on August 22.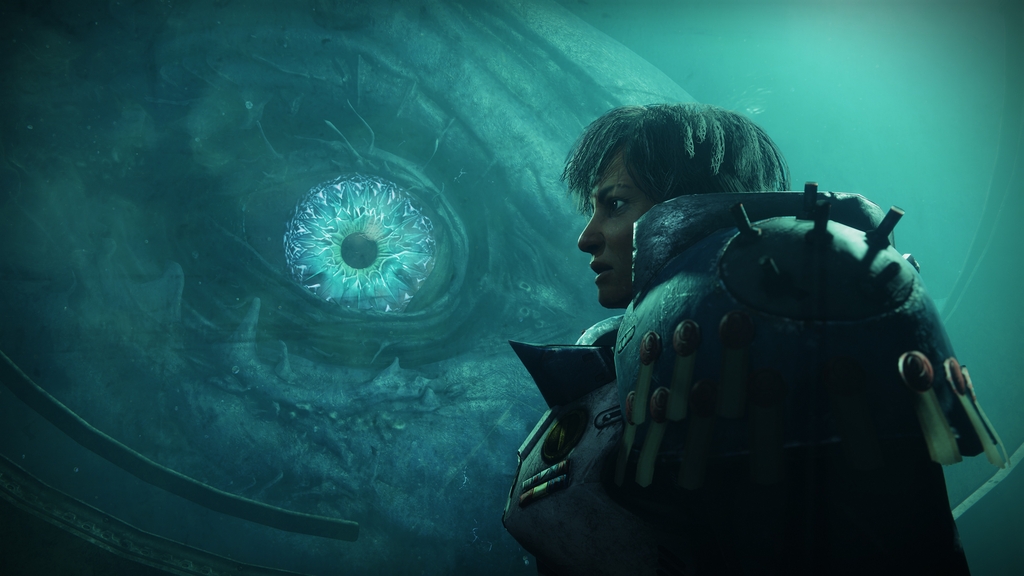 Taking a step back to examine the overall narrative for the year, the team is laser-focused on ensuring the connective tissue in our storytelling between Seasons 20-23 and The Final Shape is more impactful than last year's Seasons were leading up to Lightfall. We're taking the feedback to heart and loading this year up with important moments designed to capture players' imaginations and move the saga forward with each beat. We've already proven this out in Season of the Deep with the revelations of The Witness's origins, substantial lore drops throughout the Season in Neomuna, and the implications of where our Guardians go from here after the final mission's cutscene.
We know there are some who would have preferred to experience these stories during Lightfall's campaign. With those players in mind, we believe the totality of this year's narratives will set the stage for The Final Shape in ways that a single story beat never could. And to put concerns to rest right now: The Final Shape and its raid will provide a climactic conclusion to the Light and Darkness Saga before we look ahead to what comes next in Destiny 2.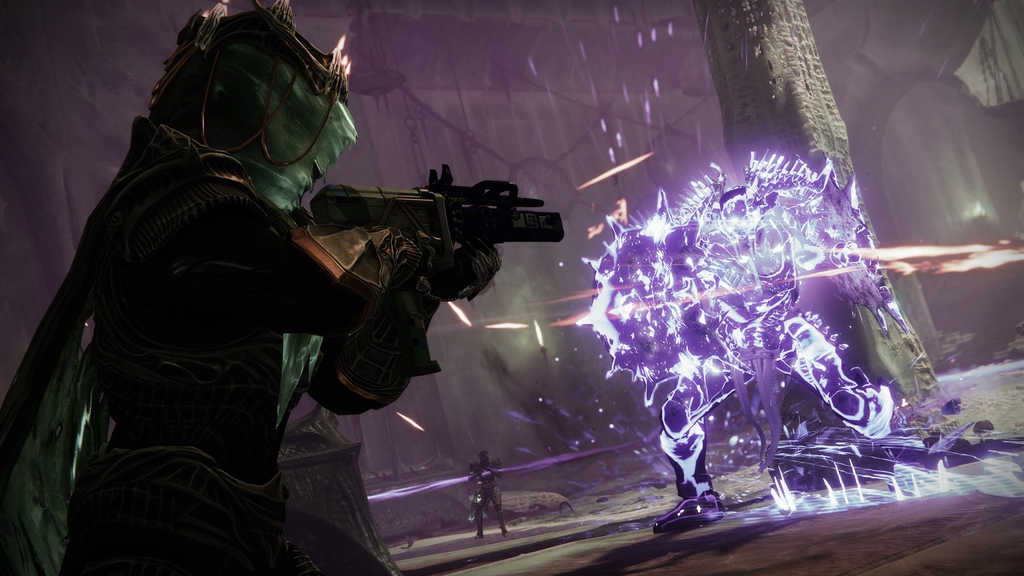 2. Bring Challenge Back to Destiny: Although we were a bit uneven on this one at the start of the year, we feel we achieved this goal after making additional tweaks based on general feedback at Lightfall's launch. While enemies in Neomuna still pack a punch regardless of your level, players have been able to steadily climb in Power to take on the more difficult challenges they may have had a tough time with earlier in the year, due to the absence of a Power level cap increase in Season of the Deep.
Following the success of these changes, we're confirming today that we also won't be raising the Power level cap in Season 22. We've seen a ton of positive feedback on this decision from players who appreciate being able to play at their own pace, rather than feeling compelled to chase Pinnacles each week. Of course, we'll still have plenty of activities where Power is crucial, including Master raid and dungeon content, Legend and Master Nightfalls, Grandmasters, Legend and Master Solo Lost Sectors, and Trials of Osiris. This will still be the case throughout Season 22, and your Artifact Power will still be as important as ever.
For those craving even tougher challenges, we raised the bar on Grandmaster (GM) Nightfall difficulty this Season with our first PsiOps Battlegrounds GM, which will make an additional appearance before the end of the Season for those who didn't get a chance to take it on the first time. As usual, we'll continue to monitor feedback as we add more Battlegrounds to the Vanguard Nightfall and GM schedule later in Lightfall's year.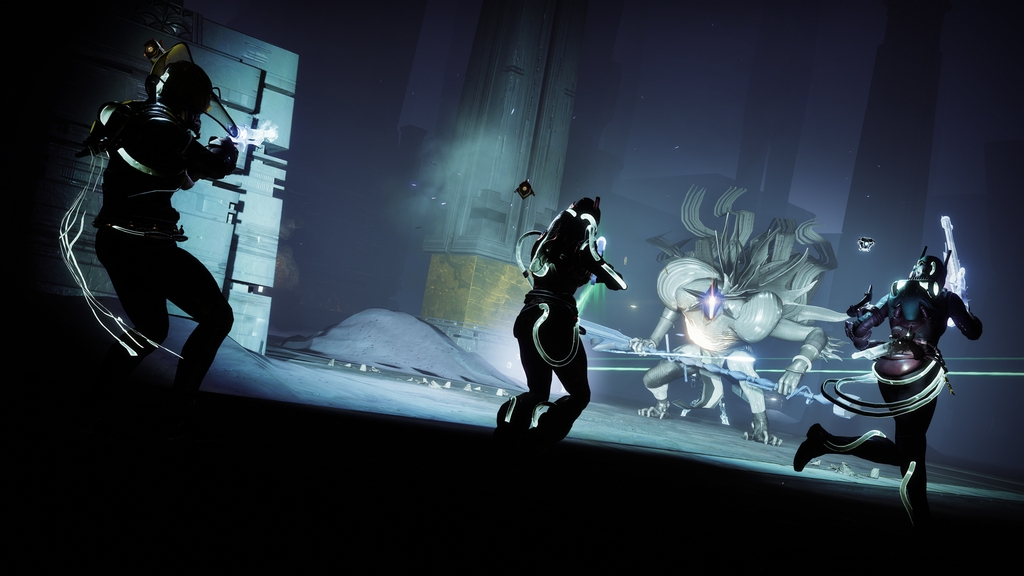 3. Enrich Our Content: Based on feedback throughout the year of The Witch Queen, we knew players wanted more Exotic Missions that the community would need to discover on their own. We also heard the requests from long-time players for the return of previously released Exotic Missions that the team absolutely loved creating, and we got to work to answer the call.
In Season of Defiance, we delivered the Avalon Exotic Mission with Vexcalibur as its prize for those who discovered the path into the Vex Network. Season of the Deep brought the Whetstone Exotic Mission to deep divers in search of the new Wicked Implement Scout Rifle and its catalyst. And in just a few weeks, we're bringing back some of the best Destiny 2 content we've ever made with our new Exotic Mission Rotator starting on Day One of Season 22.
The rotation will kick off with the return of Presage to offer a new avenue for players to earn Dead Man's Tale, which will also be craftable for the first time! After that, Vox Obscura and Operation: Seraph's Shield will join the rotation, offering up their respective craftable Exotic weapons and catalysts as well. We'll have more details on what else to expect from the Exotic Mission Rotator in an upcoming This Week in Destiny blog as we get closer to launch.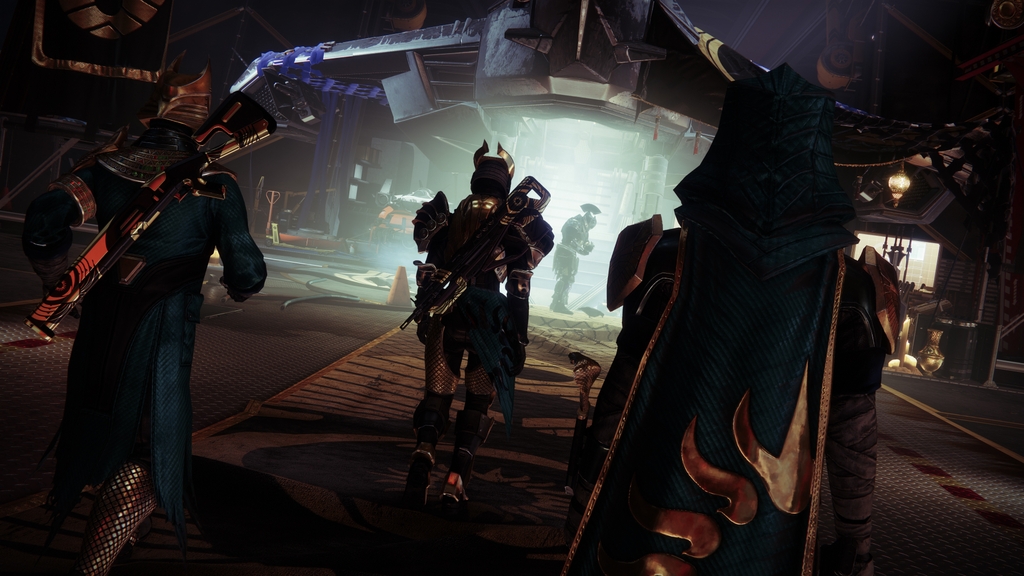 To recap the PvP front, we're delivering the new Season 22 content we mentioned above, including the brand-new Multiplex map, new Relic game mode, Checkmate game modifier, new Competitive Ascendant Division emblem, and a slick, new Trials of Osiris armor set. In addition to the new and returning weapons coming to the Crucible, Iron Banner, and Trials playlists, we'll also have new sandbox overhauls, Exotic armor upgrades, and weapon tuning changes to keep the meta fresh alongside the new ways to play PvP when the Season kicks off later this month.
Finally, we called out back in February that we were initially targeting more changes to ritual content in the final Season of the year. While we've made the recent decision to push this initiative to The Final Shape, we have plans to replace some bounties with a more rewarding and engaging system tentatively called the Pathfinder. This is going to be debuted on the new destination in The Final Shape, and we're currently nailing down a plan for how we can use this new system to replace core ritual bounties in the new year. For now, here's a work-in-progress preview of the Pathfinder UI: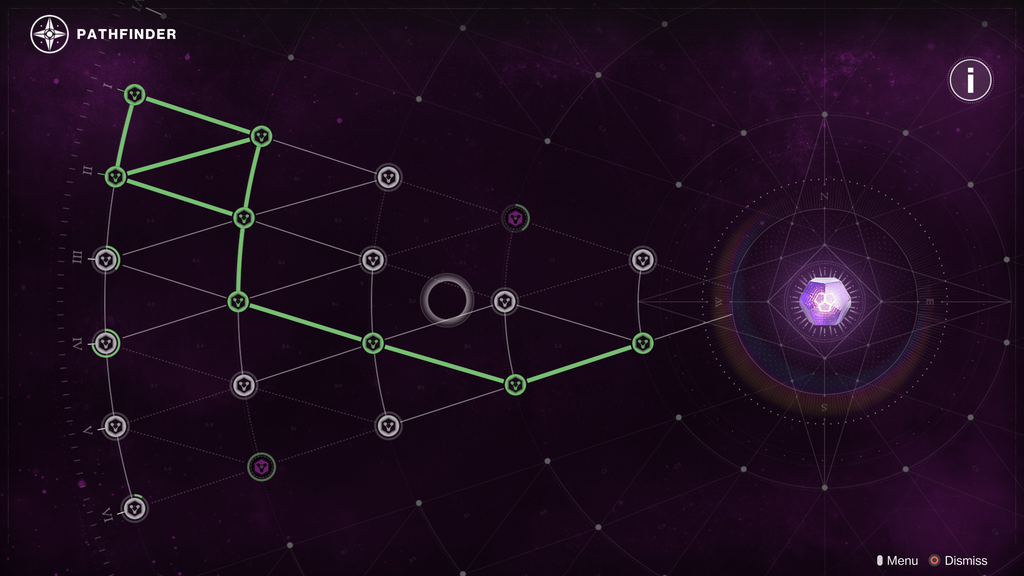 4. Connect Our Guardians: The gameplay systems and quality-of-life features we added in Lightfall made Destiny 2 the most welcoming it's ever been for new and returning players, and we're doubling down as we head into The Final Shape.
Season 22 will include new ways to experience key in-game moments in Destiny 2's history to help get millions of Guardians caught up for the confrontation with The Witness. In Season 23, our upcoming Fireteam Finder (LFG) feature will be the silver bullet for players who've never had a full fireteam to run endgame content before, including raids, dungeons, Master-level activities, and more. And in The Final Shape, we're making big changes to the progression system that will help to connect even more players and remove barriers keeping friends from taking on the same content together. We'll have more info on that in the Showcase.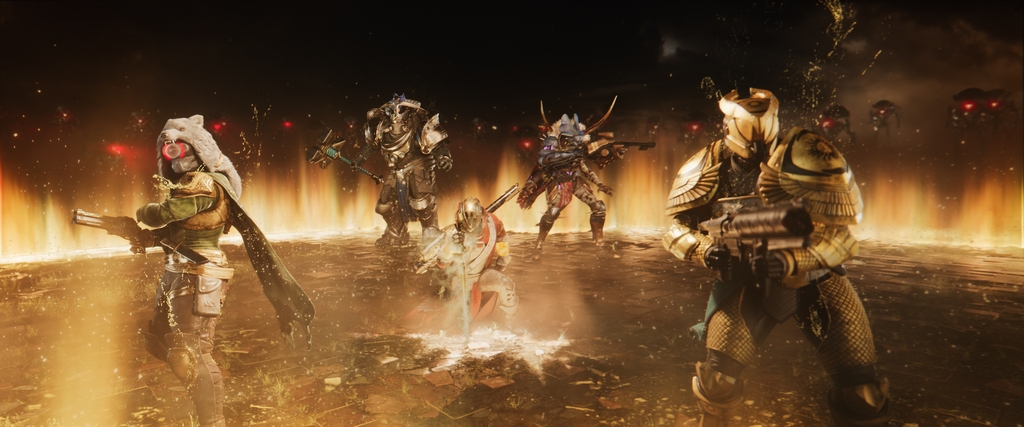 The features listed above, combined with everything we're about to show on August 22nd and everything yet to come, will create the best gameplay experience for the widest possible audience that Destiny 2 has ever seen. The Final Shape is incredibly special to us as the culmination of Destiny's first decade, and we're committed to making it just as special for all our players worldwide as the showdown with The Witness approaches.
Thanks again for taking the time to read this. Today was just a piece of what we have in store. So, if we don't run into you in the Tower before then, we sure hope to see you all in chat at the Showcase on the 22nd. -Joe