arrow_back_ios
Back
Destiny 2
Bungie 30th Anniversary Pack
Deluxe Edition 30th Anniv. Bundle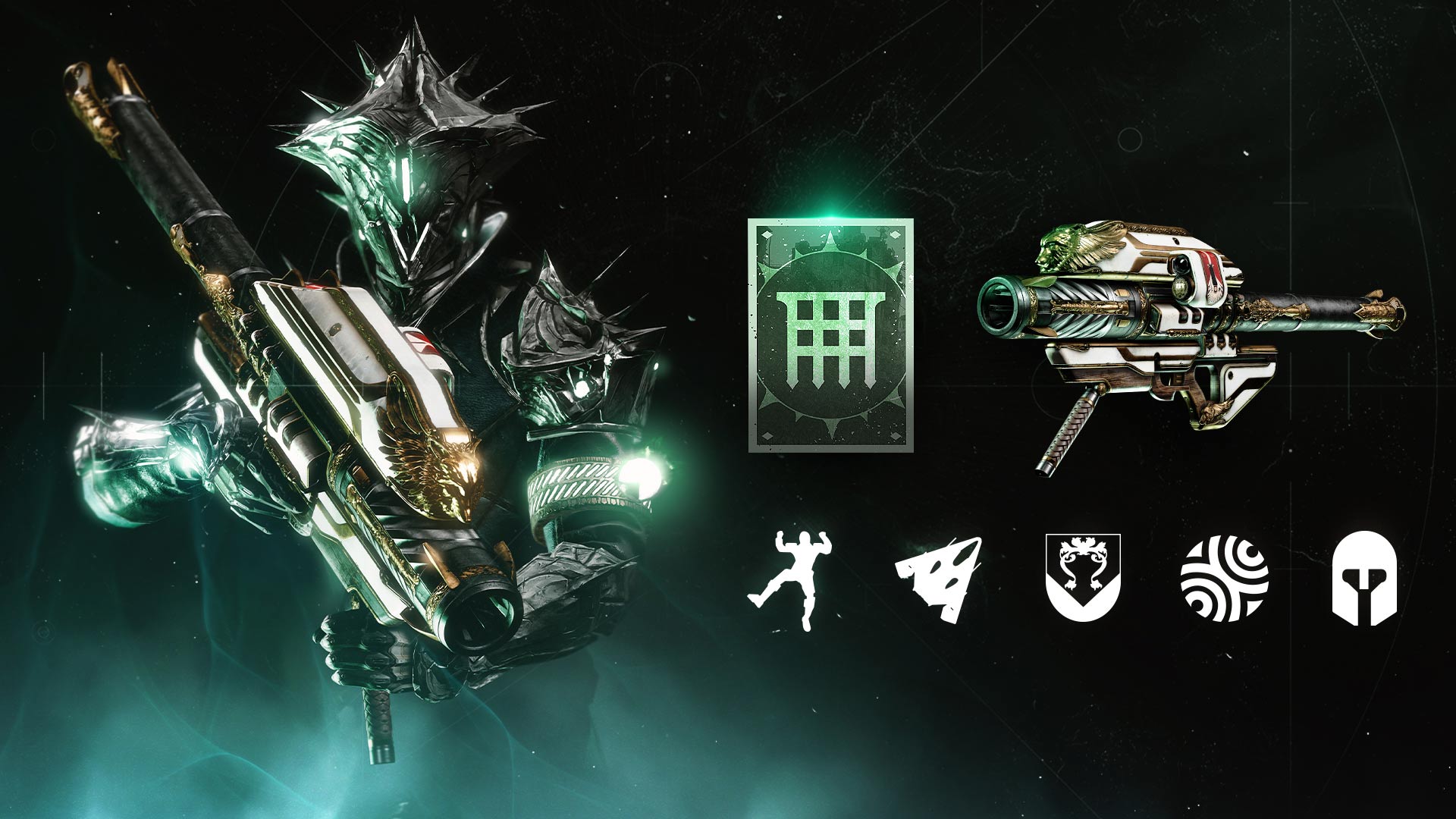 30 Years Together
Celebrate three decades of gaming with an event that pays homage to the adventures we've shared. We can think of no better way to mark the occasion than by continuing on our journey together. And so, with the solar winds at our backs, we humbly invite you to draw your Myth Claymore from its scabbard and join us starside.
X Marks the Spot
A new three-player Dungeon is inspired by famed Cosmodrome loot caves of yore. Earn the new Thorn armor set and watch your step as you hunt for lost relics.
The Return of Gjallarhorn
Unlock this classic Exotic, use it to plunder the new Dungeon, and face the power that has made this iconic weapon stand the test of time.
Exclusive Rewards
Gear, cosmetics, and more. Unlock the Marathon-inspired ornament set as well as the 30th Anniversary streetwear-inspired ornament set.
30th Anniversary Pack
New Dungeon
Gjallarhorn Exotic Rocket Launcher, Catalyst, and Ornament
New Weapons Inspired by Past Bungie Worlds
Thorn Armor Set
Bungie Streetwear Ornament Set
Marathon Themed Ornament Set
Unique Helmet Ornament
Exotic Sparrows
Exotic Ship
Emblems, Shaders, Emotes, and More
Deluxe Edition 30th Anniv. Bundle
New Campaign
Weapon Crafting
New Glaive Weapon Archetype
New Raid
Exotic Gear
New 6-player Activity


Pre-Order Instant Unlocks

Throne World Exotic Ghost Shell
The Enigma Exotic Emote
Legendary Emblem


Deluxe Edition

Exotic SMG, Catalyst, and Ornament
Access to Seasons 16, 17, 18, and 19
2 Dungeons Released in Year 5
Throne World Exotic Sparrow


30th Anniversary Pack

New Dungeon
Gjallarhorn Exotic Rocket Launcher, Catalyst, and Ornament
New Weapons Inspired by Past Bungie Worlds
Thorn Armor Set
Bungie Streetwear Ornament Set
Marathon Themed Ornament Set
Unique Helmet Ornament
Exotic Sparrows
Exotic Ship
Emblems, Shaders, Emotes, and More