This Week At Bungie - 02/02/2023
Feb 2, 2023 - Bruno Louviers
This Week at Bungie, we showed some of the new gear that's coming with Lightfall. We also previewed some of the changes coming to the weapon sandbox. And even more! But first, here's a brief reminder of what we talked about in last week's blog:
We announced the new Festival of the Lost armor sets for voting.
Deepsight weapons obtained at the H.E.L.M. now have a daily rotation.
Iron Banner reputation gains increased.
Some Bungie Store rewards will expire when the Season ends. Go get them!
Oh, and if you didn't read about the incoming economy updates, go do it.
Got that? Good, let's talk about today's TWAB, then. Here's what we have for you.
Have you watched Lightfall's Exotic gear trailer?
A reminder to go read the weapon sandbox blog.
It's Black History Month!
Blues are gone. For real this time.
Vote for the next Trials map.
Lightfall pre-launch downtime and pre-download details.
Some Exotic Greatness
Only 26 days, mi gente (my people). That's how little time we have left before Lightfall, and all its amazing content, is here. We don't want to spoil what's coming… but we also want you to have something that makes the wait a bit more fun.
That's why we recently launched this sneak peek at some of the new Exotic weapons and armor coming in Lightfall. Take a look if you haven't, or gaze upon its greatness once more.
Can't watch the video right now? Don't sweat it, here's a summary of the gear it shows off:
Final Warning: Hold down the trigger of this Kinetic slot Strand Sidearm to mark targets within range and load a burst of bullets. When hip firing, projectiles track aggressively toward marked targets.
Deterministic Chaos: While holding the trigger, every fourth bullet of this Void Machine Gun becomes a heavy projectile that weakens targets on impact. Every fourth heavy projectile makes targets volatile on impact.
Winterbite: This Heavy slot Exotic Stasis Glaive fires a large ball of energy that locks onto nearby targets and freezes them.
Cyrtarachne's Façade: After grappling, this Exotic helmet gives extra protection as Hunters gain body armor (only body, head still vulnerable) and flinch resistance.
Abeyant Leap: When Titans use their Barricade, it gives extra armor to its wielder and spawns two additional seeking projectiles that track targets aggressively and suspend them.
Swarmers: This new Exotic leg armor allows Warlocks to create Threadlings to infest and attack enemies after destroying a tangle.
More Exotic weapons and armor pieces coming with Lightfall and, of course, some cool Legendary ones. We are keeping the details about those under cover for now. But we have pictures to share: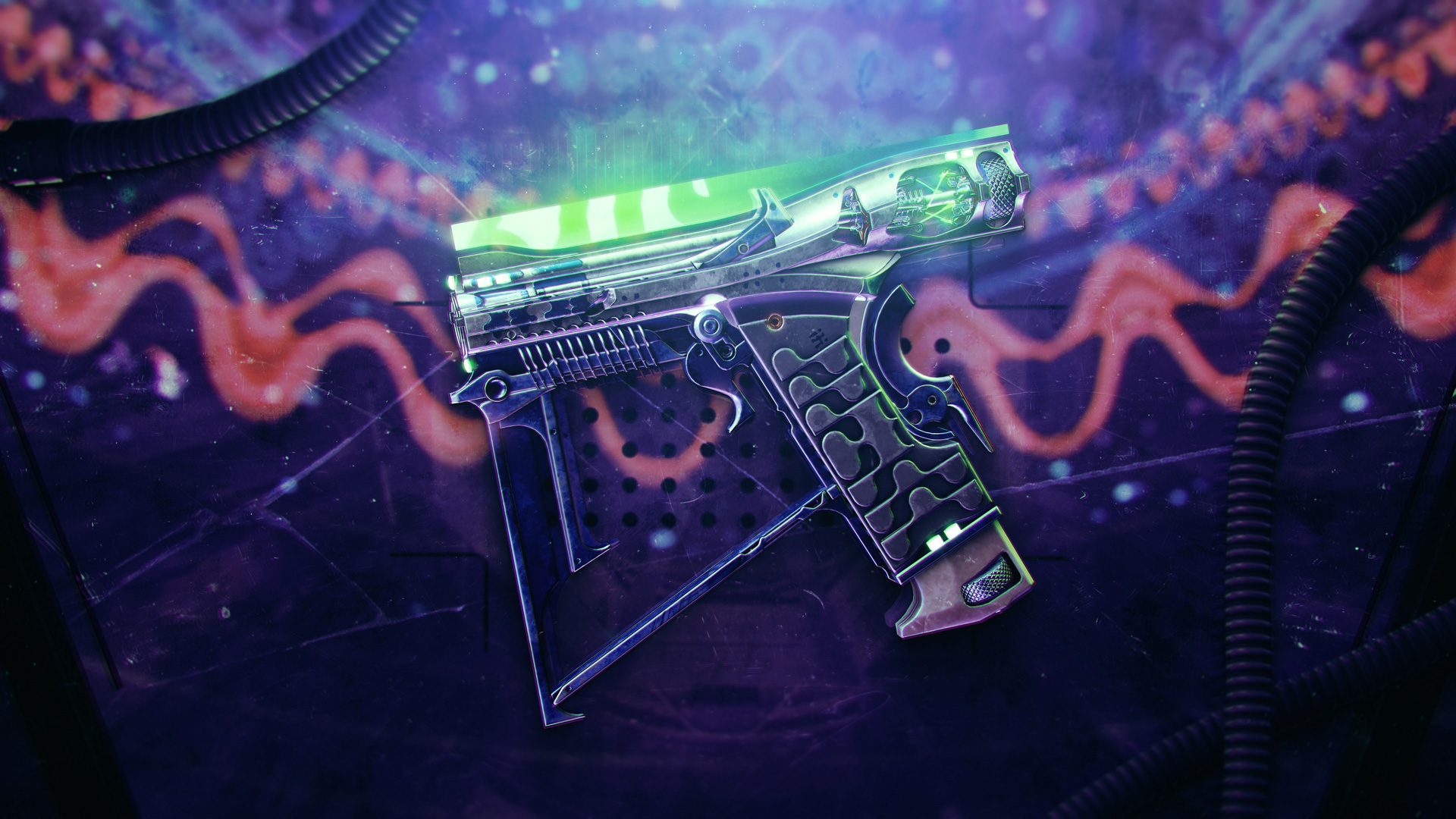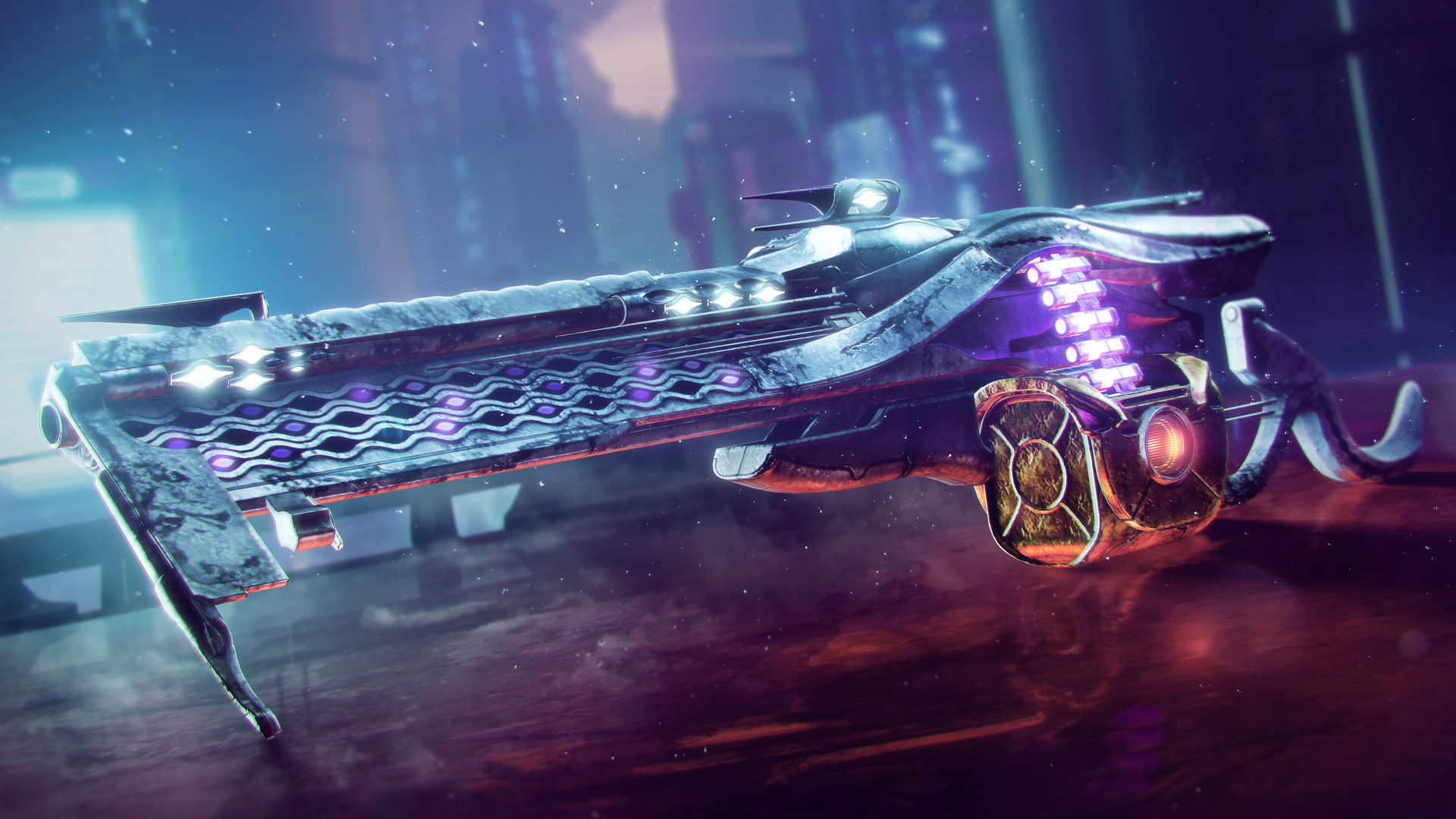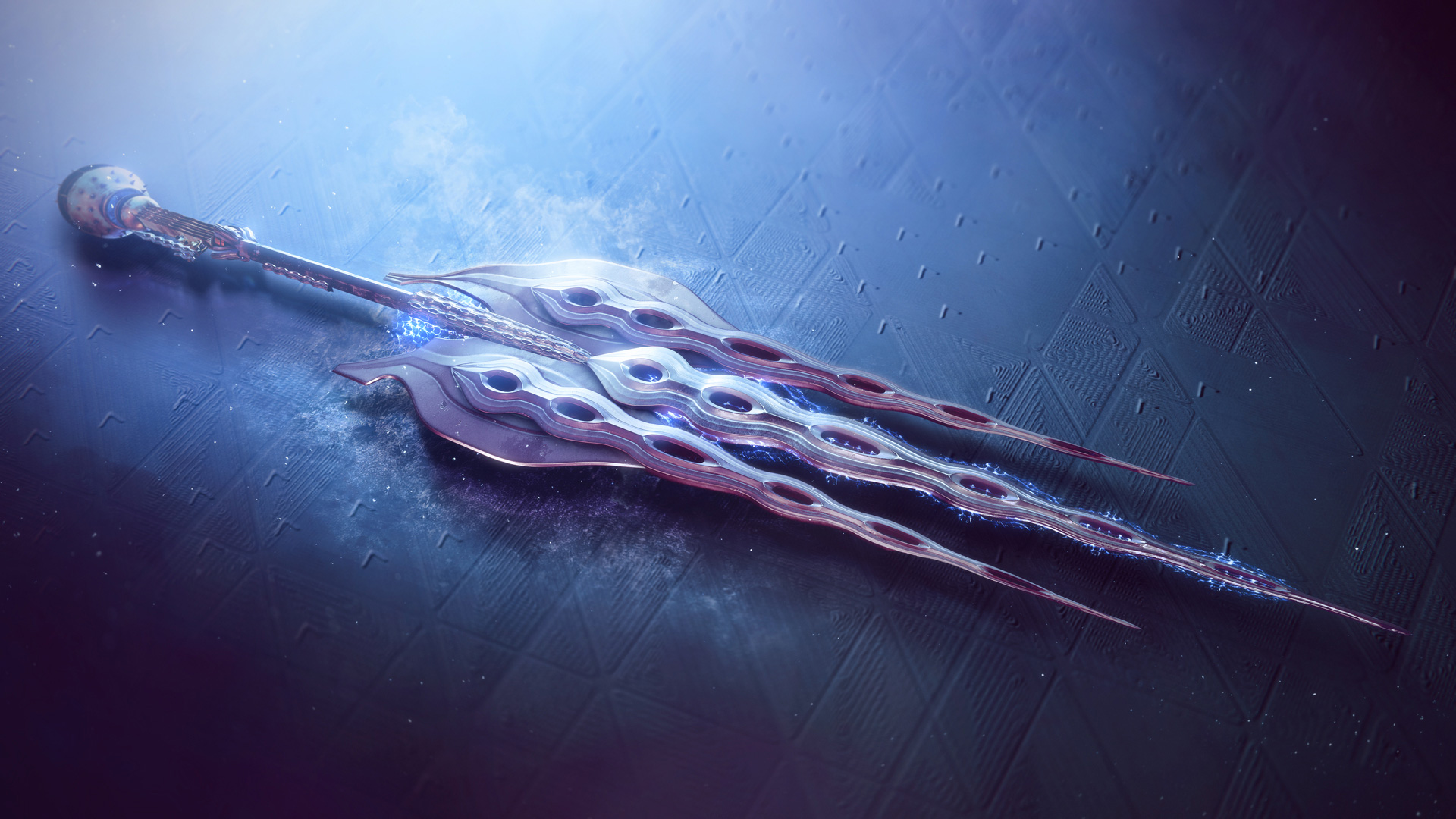 Weapons Are a-Changing
Let's keep talking about weapons. Some of you love to find that perfect combination of perks for your favorite builds. Others might just be collectors looking to have a new unique roll. And there are also some that enjoy min-maxing everything and want to gather the most precise information about archetypes, damage percentages, and, in the end, what will hurt bosses the most.
We have some information about all of them in our weapon tuning article, published just yesterday. Here's a small recap:
Machine Gun and Heavy Grenade Launcher buffs.
Increased bonus damage for Kinetic weapons.
Legendary Linear Fusion Rifles adjustments.
Subclass verbs for more Exotic weapons.
Some tuning to various perks.
If you want to read more into detail about such changes, please, give it a thorough read. And if you haven't checked the buildcrafting or legacy focusing articles, we really think you should.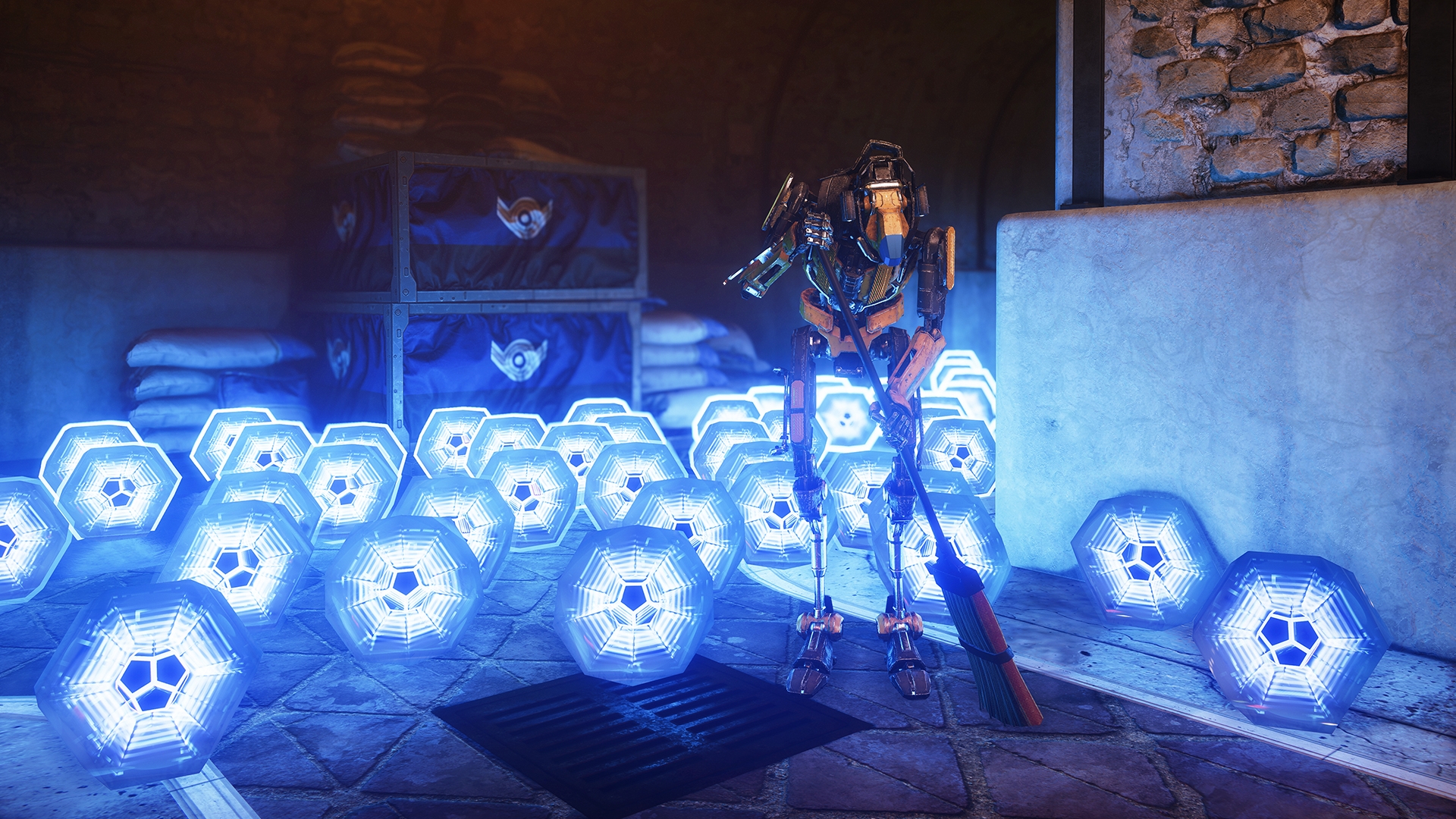 Bye-Bye Blues (For Real This Time)
After this week's Hotfix 6.3.0.7, we have eliminated another source of blue engrams. Now, once you hit the soft Power cap, powerful enemies that used to have a small chance of dropping a blue engram will now drop a purple engram instead. While more valuable, this replacement doesn't relieve as much inventory or Postmaster pressure as we would like, and we'll need an additional update to get us to our ultimate goal.
Early in Lightfall, we're planning to have powerful enemies instead drop Glimmer (and occasionally a purple engram) whenever they would have dropped a blue engram to help keep your Postmaster inventory clean. Additionally, we've recently boosted Gunsmith reputation gains from other sources by 25% to help everyone rank up with Banshee-44 even faster.
Lightfall Maintenance Downtime
Just before Lightfall drops, Destiny 2 will be brought offline for 24 hours starting at 9 AM PST on February 27, 2023. If needed, you can check your local time here. Players will be reminded of the downtime in-game and on our social media channels before it starts.
During this period, players can pre-download Lightfall on all platforms. Be advised that the download file will be large, but this new installation will improve load times, and overall disk space usage will be smaller afterwards.
Once the game is brought back online, and Lightfall has launched, sign-in queues are expected, especially during the first hours and peak play times. Keep an eye on @BungieHelp and @Destiny2Team for more information. And be sure to wrap up everything you want to achieve during Season of the Seraph before the downtime begins!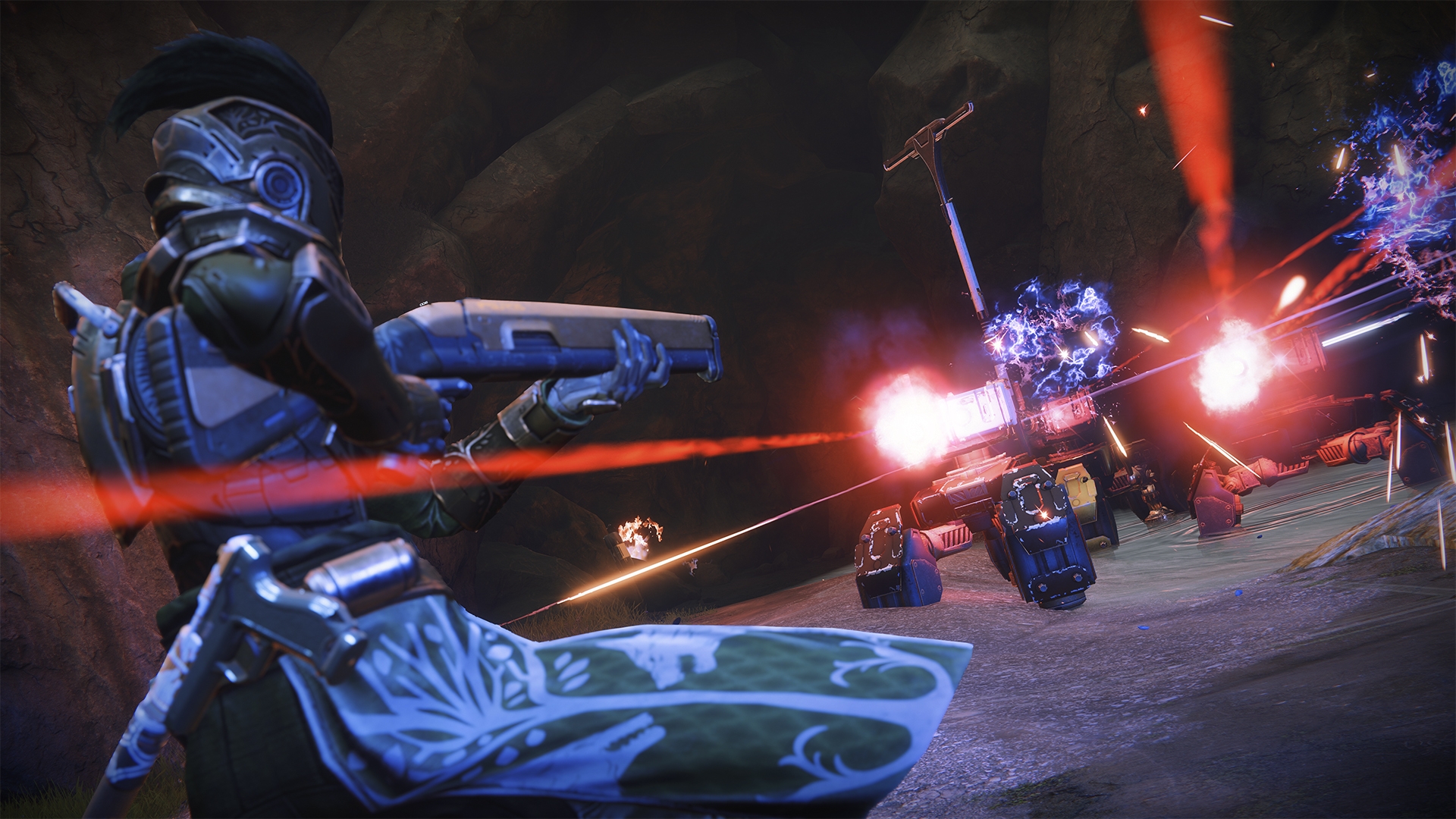 Cabal Scorpions Need Some Tough Love
Valus Forge wants us to remind you all that this is the last week of Iron Banner before the new expansion, therefore it's your last chance to gild the Iron Lord title if you haven't already. We increased the reputation gains all over the board, so take that into consideration when jumping into Iron Banner: Fortress.
If you are more into the exclusive gear aspect of the event, you might want to grab some extra rolls of the weapons that are leaving the loot pool to make room for the next ones. The Iron Companion armor sets aren't going anywhere, but both the Frontier's Cry Hand Cannon and the Razor's Edge Sword will go away to make room for the Bite of the Fox Sniper Rifle and Jorum's Claw Pulse Rifle. Both new versions will have the Iron Banner origin trait and new perk combinations.
And last but not least, remember that we announced that Iron Banner will be a three-week event again, starting in Season 20. We'll share more information about game modes and exact dates in the near future.

Celebrating the Black History Month
The Black at Bungie Inclusion Club was created more than two years ago, and their mission is still clear: celebrate and uplift Black employees at the studio. They have never stopped working since then, both inside and outside of Bungie, creating several fundraisers and sponsorships. Today, they have an update to share with you all as part of their celebration of Black History Month.
Black at Bungie: Hey Guardians!
Black At Bungie is ready to celebrate another year of Black History Month. This last year was a great one for our inclusion club! Our membership grew exponentially, we've continued our partnership with Yale University to help them with their research to improve video graphics for skin and hair, as well as continued to be a sponsor of Game Devs of Color Expo.
As we move into the new year, we're looking to build up our internal community, especially with so many of our new memberships being remote. We're also working on ensuring that our club has a voice in the continued development of Bungie and its universes.
You can show your support to Black Americans by purchasing our Be Heard Pin at the Bungie Store and the EU Bungie Store. All profits go to the Southern Poverty Law Front.
Polls Are Open
Saint-14 takes his job very seriously and is quite proud of his range of wares. But since he likes you all, sometimes he is open to having your input into the game mode he cares for so much. What we are trying to say is that players who have opted in to receive Bungie marketing emails will have the chance to choose what map will be featured in Trials of Osiris next week.
Once the polls are open, you'll be able to vote for one of these three classic maps. Choose wisely.
The Fortress
Twilight Gap
Radiant Cliffs
Player Support Report
Who you gonna call? Destiny Player Support!

Known Issues List | Help Forums | Bungie Help Twitter
Important update
Beginning Tuesday, January 31, 2023, after Hotfix 6.3.0.7, Destiny Player Support began seeing reports from players who had recently deleted characters concerning character progression loss upon the reappearance of previously deleted characters.
After an investigation into player logs, the team was able to identify and address the cause of the issue, and we believe only a limited population of players that had deleted an existing character within 48 hours of the release of Hotfix 6.3.0.7 were affected.
We want to reiterate to players that we take the safety of player data very seriously and are continuously working to ensure that player data remains safe and intact. We will continue monitoring this situation closely, though we believe the issue has been fully resolved. More information will be shared via @BungieHelp once available.
Reminders!
With approximately four weeks left until the release of Lightfall, we wanted to take this opportunity to remind players of some notable events/deadlines, so grab your pen or smartphone and get ready to mark your calendars!
01/31/23 – The last Iron Banner for Season 19 begins.
02/27/23 – 24-hour Destiny 2 downtime in preparation for Lightfall release.
02/28/23 – Season 20 begins.
02/28/23 – LIGHTFALL!
02/28/23 – Unclaimed 2022 Prime Gaming rewards expire.
Known issues
While we continue investigating various known issues, here is a list of the latest issues that were reported to us in our #Help Forum:
The [REDACTED] quest cannot be picked up if a player's bounty inventory is full. Players will need to make room in their inventory to pick up the quest step.
Some Season of the Seraph armor may display the message "Unlock this item in Collections to purchase" when viewing the Seasonal vendor screen. If a player sees this message, they may still need to earn the armor elsewhere before purchasing additional armor from the vendor.
The Take a Seat emote displays a dark outline on players when activated.
The Forged in Grace emblem does not display its name when hovered over in player inventories.
At the end of the "Operation: Sancus" mission, the game does not indicate that Rasputin is the one speaking.
On the Europa map for Heist Battlegrounds, Cryptolith Towers may appear to reactivate after they are deactivated. This is a visual issue and does not affect gameplay.
On the Mars map for Heist Battlegrounds, when a player's Ghost is hacking, viewing the Director will incorrectly show two objectives on the map.
For a full list of emergent issues in Destiny 2, players can review our Known Issues article. Players who observe other issues should report them to our #Help forum.
I've Muted the Grandpas

Hippy: There is no better place to cultivate S-tier memes, friendships, and hilariously petty arguments than Discord. One might even say that some of those digital (and playful) fisticuffs are "cute" (Clovis is a straight-up savage with the one-liner K.O.s). So, what would happen if Clovis and Osiris were to go toe-to-toe not on the H.E.L.M. like in Season of the Seraph, but in the digital landscape that is Discord? This MOTW explores exactly that.
Movie of the Week: If Clovis and Osiris got into a Discord fight
Sam: We've been loving the stream of solo flawless Spire of the Watcher runs that y'all keep tagging us in, but also, please keep sending us your… less than flawless runs because we're going to keep sharing them. 😂
Movie of the Week: Try, Try, Try, Try again
for the first time ever this is my #MOTW submission for the @Destiny2Team . even though I had one flawless run there were MANY countless failed runs... . so let me share with you how I got up to and through my flawless run. pic.twitter.com/zaZaaAZWoF

— Josh Ruble (@JoshRuble) January 30, 2023
That Warlock Helmet is Good

Timon: Don´t you get scared when a Warlock in full Iron Banner armor looks at you like this? I would assume the next thing I'll see is a Nova Bomb flying in my direction. Love the colors and look of this Warlock. Have fun in Iron Banner next week, Guardians.
Art of the Week: Warlock are awesome
Iron Seraph.
Commission for @Kron1cKroma!#destiny2art #aotw #b3d pic.twitter.com/AZEt6HPzWz

— zarria | EMERGENCY COMMS OPEN! (@ziravfx) January 30, 2023
Ivan: I have a feeling that this levitating Guardian who is radiating with confidence, is on a long journey somewhere and currently looking at their (presumably defeated) enemy. I'm sure other people might see it differently, but that's the good thing about art, everyone can interpret it the way they want.
Art of the Week: Guardian Rendition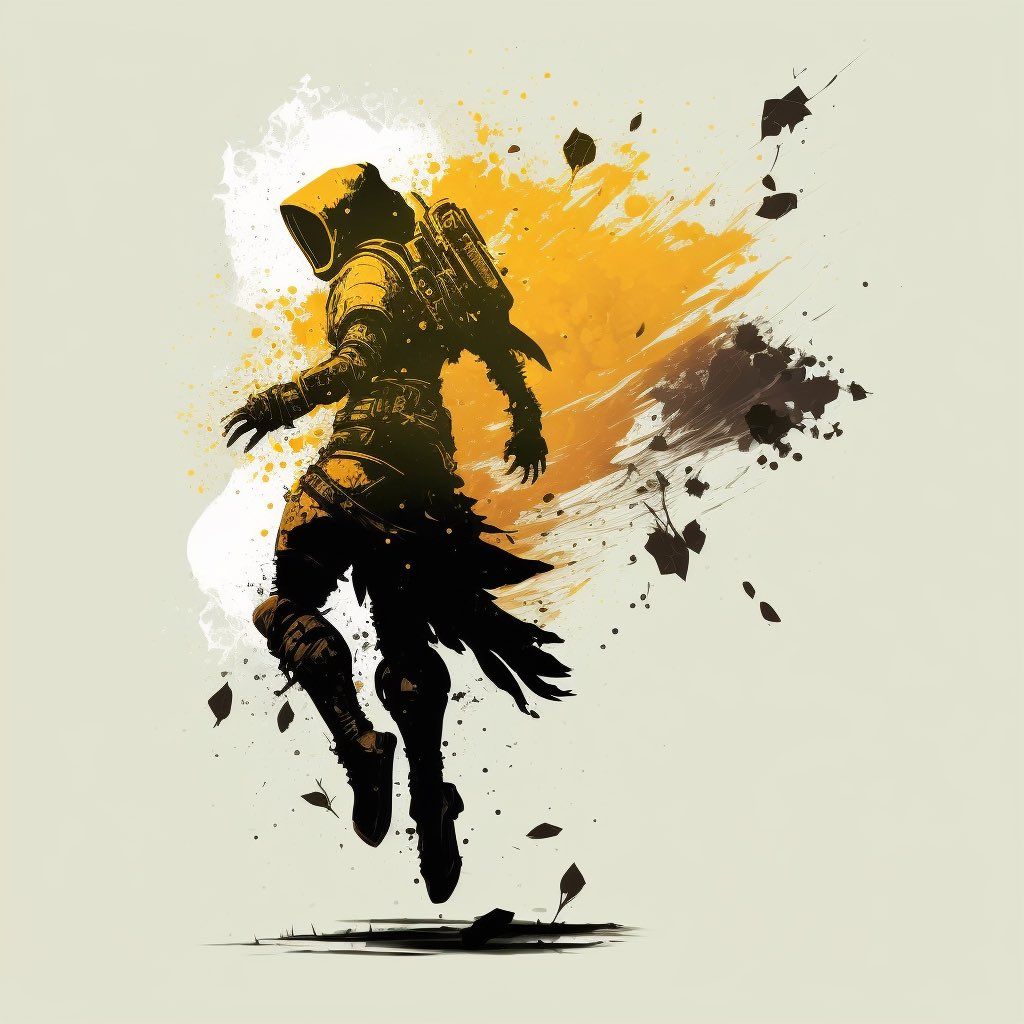 ---
And that's it for this week.
There are only a few TWABs left before Lightfall drops, and still a lot of new information we want to share with you, so don't worry because it's certainly coming. Keep an eye on Bungie.net and our official social media channels for more standalone articles, and maybe even follow our new Destiny2Team accounts if you want to ask us something. We are on Reddit, Twitter, and Bungie.net for now.
We hope everyone is having a great time now that Season of the Seraph is entering its final weeks. There's still plenty of time to complete some of the Triumphs and titles you have left, finish more weapon patterns, reset another rituals rank, gather more materials playing pinnacle content, and even attempt a solo flawless run of Spire of the Watcher.
Just take it easy and, as always, try to have the most fun.
'Hasta luego'
Bruno Louviers