This Week At Bungie - 04/06/2023
Apr 6, 2023 - Br1
This week at Bungie, we're eager to be Conquerors one more time. If you are gilding your Conqueror Seal or getting it for the first time, get ready for a challenge. Don't lose focus, go boldly into each enemy filled room and, well, conquer! But before you get started, we have some very relevant information for you. This is what we talked about last week, in case you need a refresh:
We honored Amanda Holliday
Talked about the buffs coming with the mid-Season update
We gave details on some changes to difficulty and Commendations
We explained why a certain old-school weapon has been used as placeholder
We shared some amazing wallpapers
Today's TWAB is all about:
A recap of this week's "Reflecting on Lightfall" article
Grandmaster Nightfalls start next Tuesday
A preview of the weapons coming and leaving in Season 21
New Prime Gaming rewards
Our Player Support Report, followed by some community creations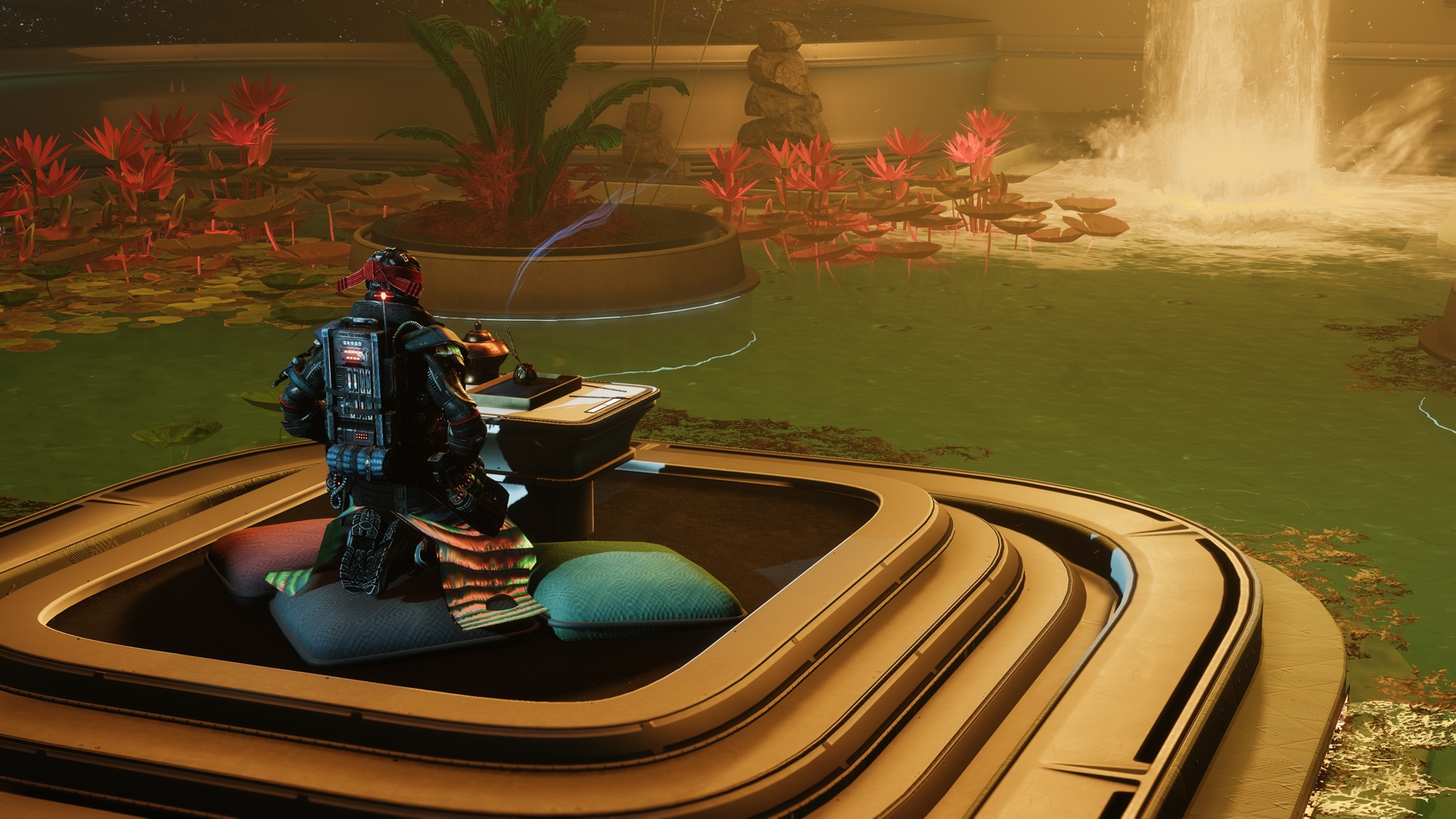 Reflecting on Lightfall
Yesterday, we published a retrospective on Lightfall's launch, the feedback you have given us, and some of the quality-of-life changes we have been cooking up for Season 21 and onwards. Destiny 2 is an evolving world, and we're committed to making sure the resolution of our first saga lives up to its legacy.
As a recap, these were the main topics featured:
Guardian Ranks are meant to represent your accomplishments.

Your rank displayed will reflect your highest rank earned last season.

If you surpass that rank in the current season, the number will update.

Renewing previously completed ranks will be fast-tracked.
Returning players will start at Rank 5, and ranking from 5 to 7 will be faster than it was to rank from 6 to 7.

Commendations won't be as tightly tied to Guardian Rank progression.

Reduced the requirements for Ranks 7 to 9.
Leadership commendations for Ranks 10 to 11 will be retroactive.
We are adding a 'Best Dressed' commendation.

Most activities will receive adjustments to difficulty and/or rewards.

Enemies won't be as tanky in Legend and Master activities.
Scoring objectives will be adjusted to better suit bounties and Guardian Rank progression.
Improved Terminal Overload matchmaking.
Adjustments to team-unfriendly Vanguard bounties are coming, and more.

There will be better ways to obtain Exotic armor.

Vex Strike Force will award unobtained Exotic armor pieces, on a knockout list.
We are introducing Exotic armor focusing next Season.
Updates to more than 15 Exotic armor pieces are coming next Season.

Buildcrafting next steps for Season 21.

Two new armor mods are coming.
Shoot to Loot will collect Orbs of Power in addition to ammo.
We are adding one Strand Aspect for each class.
Artifact Perks will be refunded and applied individually.

You will no longer need to full reset to change your build!

There's no Power level increase in Season 21, so the schedule will change a bit:

Trials of Osiris available in Week 1.
Weekly Grandmaster Nightfalls available in Week 4.

Conqueror gilding node is still planned for Week 7.
That's a lot to chew, even as bullet points, but if you are really into Destiny 2 and want to know what's coming, we suggest you go read the whole article.
Who wants to be a Conqueror?
Season 20's Grandmaster Nightfalls start on April 11. Those who have yet to earn the Conqueror Seal for the first time will only be able to complete one Nightfall a week. If that's your case, be ready for Proving Grounds and remember to find proper cover in each room! Everyone who has already earned the Seal and are gunning to gild it can complete the six featured Nightfalls as quickly as they would like—even in one sitting as is tradition.
During Season 20, we have two additional Adept weapons available: The Buzzard, a Kinetic Adaptive Sidearm with awesome perks like the brand-new Kinetic Tremors; and The Swarm, the Arc Machine Gun that has been refreshed with new perks, like Target Lock. Don't forget about the other Adept weapons though, you still have a chance to get that perfect Wendigo GL3 or the classic Hung Jury.
And since there's been a few changes to hard content with the launch of Lightfall, here's a reminder of how Grandmaster Nightfalls work in case you need it:
Your Power level caps 25 levels below the activity level. For Season 20, that means combatants will be 1840, but you will be 1815 at the most.
Combatants can take more hits, deal more damage and are quite aggressive.
Champions will be abundant, so be sure to have the proper weapons to deal with them.
There's one Burn, that will cause you to receive 25% more damage from a certain element.
Also, two elemental Surges and Overcharged weapons, both granting a 25% damage increase.
Revives are limited. And after a certain amount of time, Darkness will encroach and you won't be able to revive or be revived.
For a more detailed explanation on how those variables will affect you and your teammates, you can check this article about challenging content in Destiny 2.
And as a final note, we know some Heist Battlegrounds feel tough right now, so here are some of the adjustments coming in the Season 20 mid-Season update to make them more manageable:
Heist Battleground: Mars

Decreasing how often combatant spawn on higher difficulties in the Towers phase.
Increasing the map score multiplier to help players reach score goals without exploits.
Adding one additional ammo crate.

Other Heist Battleground changes

Reducing the frequency and number of some combatants waves in all boss fights.
Reducing the health of Deathtongue Choristers.
Hive runes will now have the same health on all difficulties.
Thinning out the Fallen tripmines in Heist Battleground: Moon.
Are Those New Strand Weapons You Got There?
Last week, we shared that was your last chance to earn the Adept version of the Trials of Osiris weapon, Whistler's Whim. This Kinetic Bow is out of rotation until further notice, although you can always get the regular version by focusing engrams with Saint-14.
We don't want you to miss the opportunity to earn weapons that will leave the loot pool once Season 21 starts. So we want to share which ones will be out of rotation (as well as the new weapons entering the rotation) when the next Season launches.
Some details are still being kept under covers because we don't want to spoil everything, but yes, there are new Strand weapons in the oven.
WEAPONS LEAVING
Nightfall

Mindbender's Ambition – Solar Aggressive Frame Shotgun

Final week in rotation: 4/18

The Militia's Birthright – Kinetic Lightweight Grenade Launcher

Final week in rotation: 5/2

Trials of Osiris

The Inquisitor – Arc Precision Slug Shotgun.

Final week in rotation: 5/9.

Whistler's Whim – Kinetic Lightweight Bow.

Iron Banner

The Wizened Rebuke – Arc High-Impact Fusion Rifle
The Hero's Burden – Void Adaptive Submachine Gun

Competitive

Rose – Lightweight Kinetic Hand Cannon
WEAPONS ENTERING
Nightfall

Braytech Osprey – Void High-Impact Rocket Launcher
Loaded Question – Arc High-Impact Fusion Rifle

Vanguard

Positive Outlook – Void Precision Auto Rifle

Gambit

Strand Linear Fusion Rifle

Crucible

Randy's Throwing Knife – Kinetic Rapid-Fire Scout Rifle

Trials of Osiris

Arc Glaive
The Messenger – Kinetic High-Impact Pulse Rifle

Iron Banner

Strand Fusion Rifle
Swarm of the Raven – Void Rapid-Fire Heavy Grenade Launcher

Competitive
Now that you are up to date with some of the new weapons that will fill your personal collection very soon, maybe you want to take a look at the sandbox changes coming. A few buffs here, some nerfs there, and a great range of new possibilities for your PvE and PvP builds.
Cutscenes are here
Today we wanted to share something else we've been working on that has been a hotly requested feature. As of right now, our YouTube channel has all the cutscenes for the following releases:
Season 15 – Season of the Lost
The Witch Queen
Season 16 – Season of the Risen
Season 17 – Season of the Haunted
Season 18 – Season of Plunder
Season 19 – Season of the Seraph
What about the other expansions and future Seasons?
Almost every cutscene from Destiny 2 should eventually be uploaded. We are hoping to add one or two Seasons every few months.
But that's not my Guardian.
True. Because these are all recorded videos, the footage couldn't be customized for each viewer. However, our team did try and capture these cutscenes with a variety of Guardians across all classes and races to really showcase who our Guardians are.
Can I share my recordings on YouTube too?
We ask that you leave the cutscenes up to us. We totally understand (and allow) clips to be used during your video creation for MOTW or other content creations needs, but full cutscenes will need to remain on our channel.
If you have any other questions or suggestions, be sure to hit us up on the @Destiny2Team account
It's Raining Loot!
And now for the free stuff! You might have already seen them, but there are new Prime Gaming Rewards available for Destiny 2. How can you get them? First, sign into your Prime Gaming account and link it to your Bungie.net account. (If you have Amazon Prime, congrats! You also have Prime Gaming.)Once signed in, you can select and claim the sweet cosmetics through this link. And after that, just visit Rahool at the Tower to get them.
There's the Spring Showers Exotic emote, the Arrow of Time Exotic ship, the Gray Tiger Shell Legendary Ghost Shell and the Velvet Intention Legendary shader.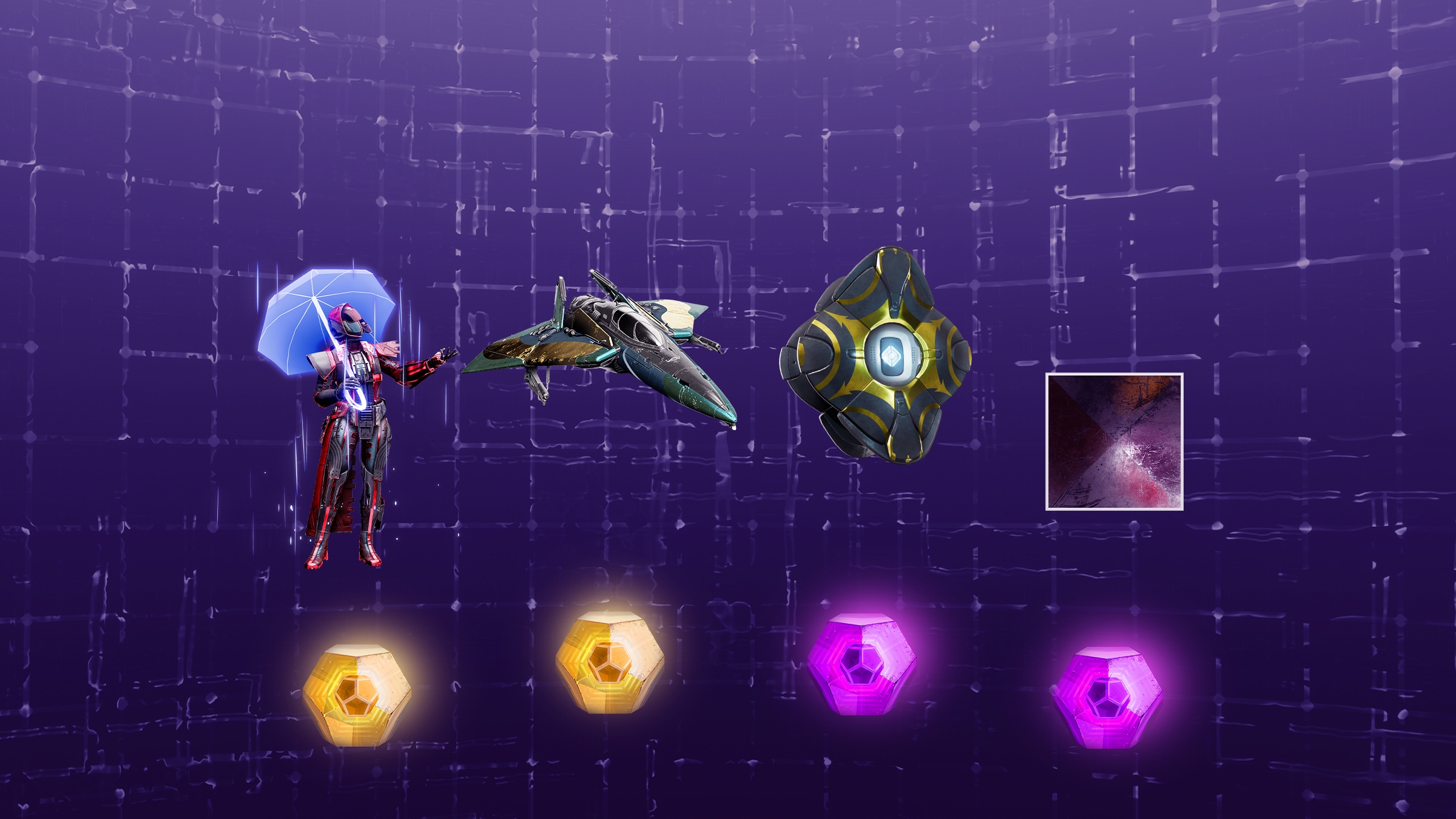 PLAYER SUPPORT REPORT
Unlimited soup, salad, and breadlings

Known Issues List - Help Forums - Bungie Help Twitter
ROOT OF NIGHTMARES RAID JACKET
Players who successfully completed the Root of Nightmares raid prior to the March 21 weekly reset will have until April 30 to pre-order the Root of Nightmares Raid Jacket via Bungie Rewards.
Players can check the eligibility requirements and purchase deadlines of other Bungie rewards via the Bungie Rewards Store Page.
DESTINY 2 ARMORY COLLECTION
The Destiny 2 Armory Collection includes both the Forsaken Pack and the 30th Anniversary Pack, but does not include instant unlocks of items or Exotics outside of what is listed directly for each pack.
Players who already own the Forsaken Pack will not be granted bonus Forsaken Ciphers from purchasing the Armory Collection.
KNOWN ISSUES
While we continue investigating various known issues, here is a list of the latest issues that were reported to us in our #Help forum
We are investigating an increase in CHICKEN errors in Destiny 1.
An upgrade for the War Table can drop after all upgrades have already been acquired, resulting in a persistent flashing indicator of an available upgrade at the vendor.
Dreaming City destination chests have no sound when opened.
We are investigating an increase in reports of BIRD errors for some players when using Void subclasses.
Multiple Omolon Heavy Grenade Launchers are missing projectile explosion effects.
Legend Dares of Eternity may not successfully complete if Hive are the final encounter.
For a full list of emergent issues in Destiny 2, players can review our Known Issues article. Players who observe other issues should report them to our #Help forum.
Witness! Pain! Doo, Doo, Doo!

Hippy: The stuff that nightmares are made of.
Art of the Week: Furby Nezarec
Furby Nezarec, Final God of Cursed#Destiny2Art pic.twitter.com/e2Z27VU4QB

— ★ a t m o s (@atmosfioric) April 2, 2023
Ivan: Witness is all about control, and this piece of art captures that perfectly. Please, please, please tell us there will be more cards in this deck!
Art of the Week: XV – The Devil
#Destiny2 #Destiny2Art #destinyArt #ArtistOnTwitter@DestinyComArt

XV - The Devil pic.twitter.com/ZtkJlCKv9A

— Святой Патрик в космосе | Sabi no Kami (@sabinokami) April 4, 2023
Let Me Solo Him

Ivan: This is a lot of dedication and hard work. This is impressive. This is an achievement to be proud of.
Movie of the Week: Worlds First Solo Nezarec, Final God of Pain
Timon: Devotion, sacrifice, bravery... I love this tribute video for Amanda!
Movie of the Week: Not Forgotten
I made a little tribute video for Amanda. She has been with us since Destiny's launch and will be missed greatly. #Destiny2Art #Destiny2AOTW #destiny2motw #Destiny2 pic.twitter.com/itJkFiCvz1

— Linny 🦊 Commissions: Open (@Vulffee) March 29, 2023
Guardians, when you submit your amazing movies and art, please don't forget to include #Destiny2MOTW and #Destiny2AOTW hashtags, as well as your bungie.net profile information in the entry. This way you make sure that your creations will be seen.
---
And there goes another TWAB.
Tread lightly into those Grandmaster Nightfalls. You have enough time to work on some builds and to plan new strategies for the refreshed Arms Dealer and Lake of Shadows, especially given the mid-Season buffs to some weapon archetypes.
If it's your first time jumping into one, don't be too hard on yourself and maybe watch someguides on YouTube. If you are a veteran, not much I can say to you! I told myself I would only use Strand to get my Conqueror Seal this Season, so maybe you could try that too? Suspending abilities can be really fun and useful when dealing with Champions in tight spaces!
'Hasta luego'
Br1