Community Focus: Krypz
Mar 17, 2023 - Timon
It's already March and Lightfall hit PC´s and consoles for everyone. There's no better time to introduce you to a great community member who can help you transform your Guardian into a badass looking Shadow Legion slayer. Meet Krypz!
Krypz, it is super great to meet you and talk to you about some Destiny in-game fashion. But let´s not get ahead of ourselves. Could you introduce yourself to everybody?
Hey everyone, my name is Aidan, also known as Krypz on YouTube. I'm from South Wales in the UK, and my content revolves around the true endgame in Destiny 2, which is fashion. Outside of making Destiny drip, I love to draw. Art has always been a big part of my life, and it has led me to the content I create today and the community I have built.
I saw some drawings from you, and I must say that is talent!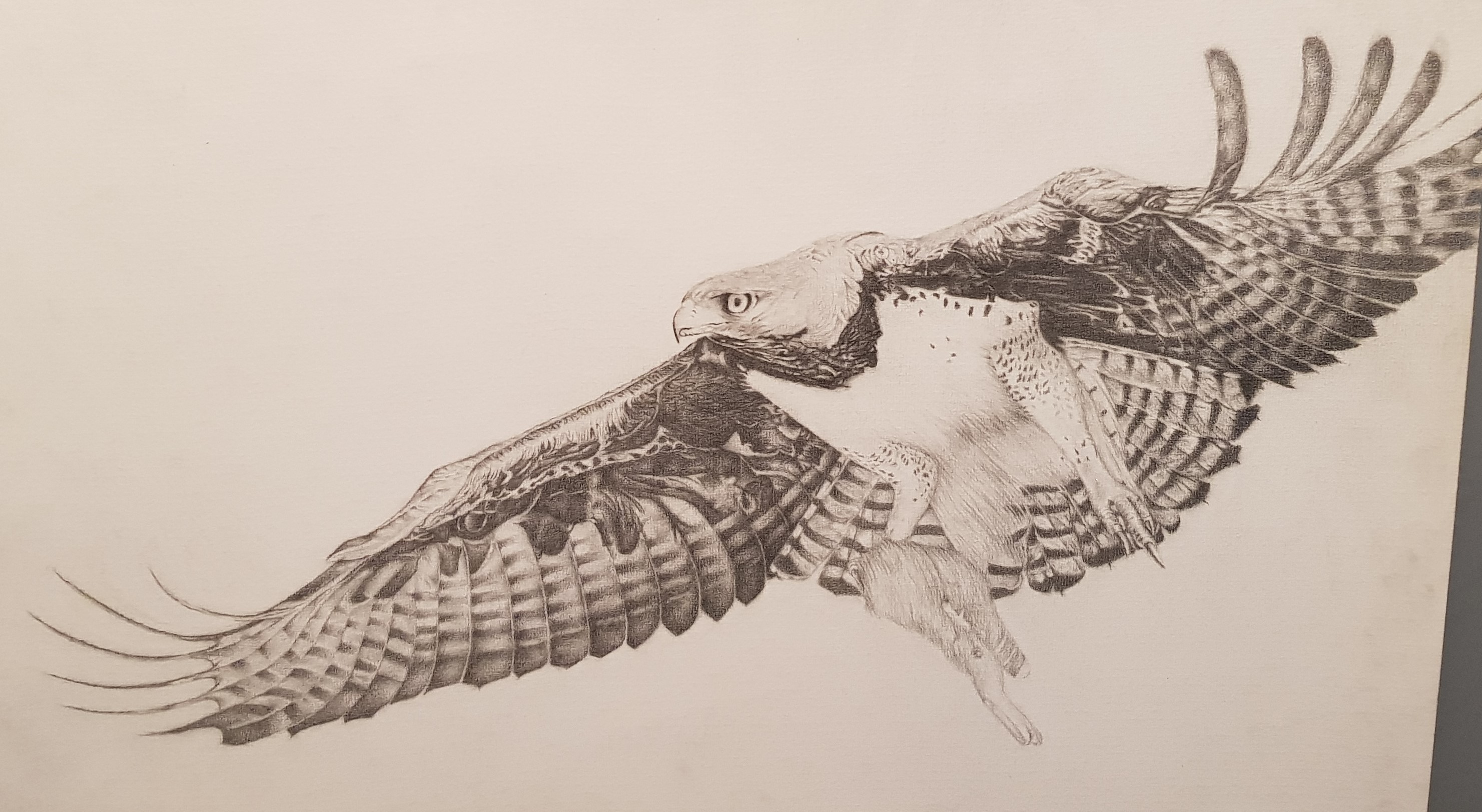 What are you doing besides doing the amazing Destiny in-game fashion?
Growing up, art has been one of my greatest strengths, and it is something I've always had an interest in. I work with two mediums to create my art: pencil and charcoal.I focus on drawing animals and nature. This type of art has always required me to go out into different environments and get an idea of the mood and atmosphere, both key things I have needed to understand and convey the emotion of animals and nature. And this approach has really helped me to appreciate game environments, and look deeper into their design, looking at how the colors and scenery are used to bring life, emotion, and depth to the areas in the game, and that is what has really drawn me to Destiny and its worlds.
Okay, I could talk with you about that topic for hours because you are a great point of inspiration to dive deep into seeing everyday things differently. But, for now let´s move on to some Destiny stuff. What is your favorite thing about the Destiny 2 community?
I really love how involved the community is with the game. The art the community creates for this game is just incredible, producing new concepts and armor, and expressing their favorite character through different mediums. It is truly lovely to see such a widely shared interest in the incredible world Bungie has built. I have met so many amazing people because of this game, and I believe there really is not a game that brings people together quite like Destiny does.
Thank you for that! I also see every day what the community is capable of and what amazing talent lies within it! Let's talk a little about the game. What is your favorite expansion and why?
The Witch Queen, solely as an expansion, was the strongest.I'vealways loved the design of the Hive so that's a plus. But it's also because of the world building, Destiny has such rich and beautiful worlds, and the Throne World and Vow of the Disciple are what stand out to me. There were so many great cosmetics throughout The Witch Queen and its Seasons. I noticed a significant increase in quality when it comes to the design of armor and shaders, so props to Bungie on that.
How did you get into doing Destiny in game Fashion?
So, I used to get asked quite often in LFG and in the Tower what I was wearing, and at the time I only saw one channel that covered Destiny fashion, MuffinBandit, so I decided to try it. I was really taken aback by all the support and how much of an audience there is for this part of the game, and so I kept the content coming and now here I am. It's been over two years and I have built such an amazing community of players that have a shared interest in Destiny fashion. I am truly lucky to have found a niche within the Destiny community, and I owe it to all the people that gave my channel a chance and decided to subscribe, and get involved with my Destiny fashion competitions. Without all that I would not be where I am today.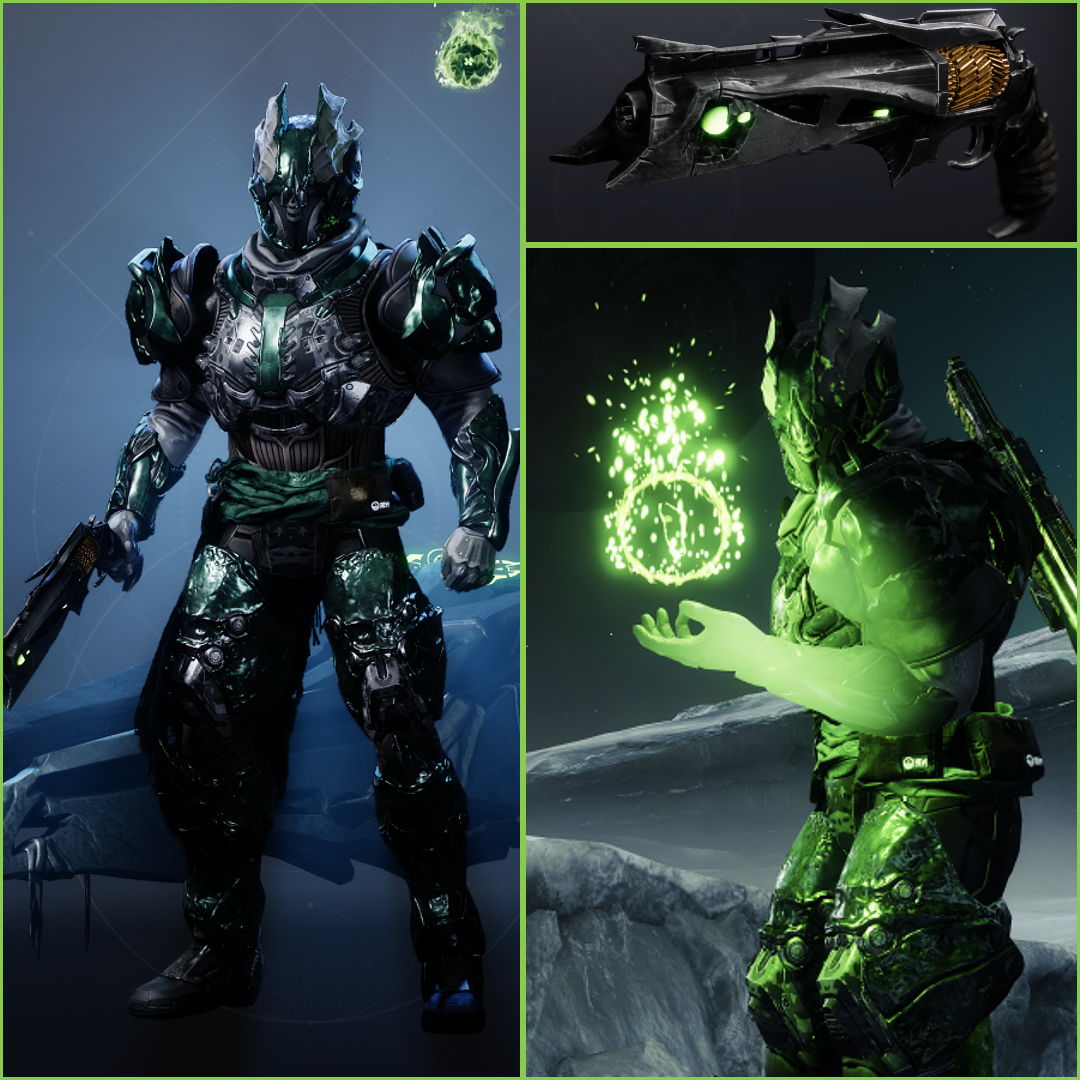 Super cool, but what me, and a lot of other Guardians are most interested in, is how you create these awesome looks. So, could you walk us through your process on how you are starting your designs? What is the first thing you are looking for?
Most of my designs start with the Exotic, the reason for this is because some Exotics have limited use in fashion, and some just don't shade as well as others, so they can be difficult to work with their base design. Let's say you make a set you're happy with, and decide to throw on Wormhusk but realize that it can't shade the gold, then your all black Hunter is no longer all black. That's why I always put the Exotic on first and build around it.
I also really like to pose in my sets, even going as far as matching the Sparrow, Ghost Shells, and even emblems, as that really helps the set to fit more into the world of Destiny and that's what I really enjoy about Destiny fashion. It's another way to express yourself within the game.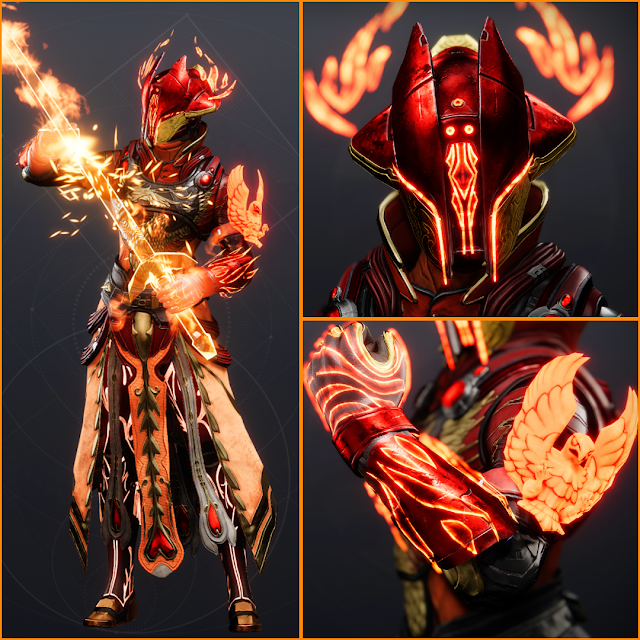 Do you have a favorite shader/design?
It's hard to pick just one, but if I had to say one that consistently looks amazing, I would say First Frost. It's a shader from Season of Undying and has this nice galaxy texture across weapons and armor, and my favorite color is blue, so that might also play into my choice. I tell you what though, that shader Sinking Feeling looks incredible! It comes out this coming reset, and I am so excited for it. I noticed in Collections that it has a cool, moving lightning texture, and it reminds me of Cryptic Legacy from Deep Stone Crypt flawless, but bluer. So yes, a shader I will not miss.
So last question. What do you like most about the new armor and shaders in Lightfall?
As for the armor I really like the new Season of Defiance armor set. The Titan helm is awesome and adds a hood for Titans, the Hunter cloak is unique in hood shaping, and the Warlock robes just look amazing! I also recommend trying out the Neomuna armor sets for fashion. They have some immense potential, with my personal favorite piece being the Titan chest, with the bullet belts wrapped around the chest. Now as for the shaders, it is again another fantastic Season for unique shader effects. The Crucible shader has this clean flowing red animated texture, looking great on weapons and armor that uses plating. Another shader I would like to mention is Scintillant Trajectory, which you get for reaching rank 24 on Neomuna, and what is unique about that shader is the color changing glow, shifting from pink to orange. I would make sure to get all the playlist shaders this season.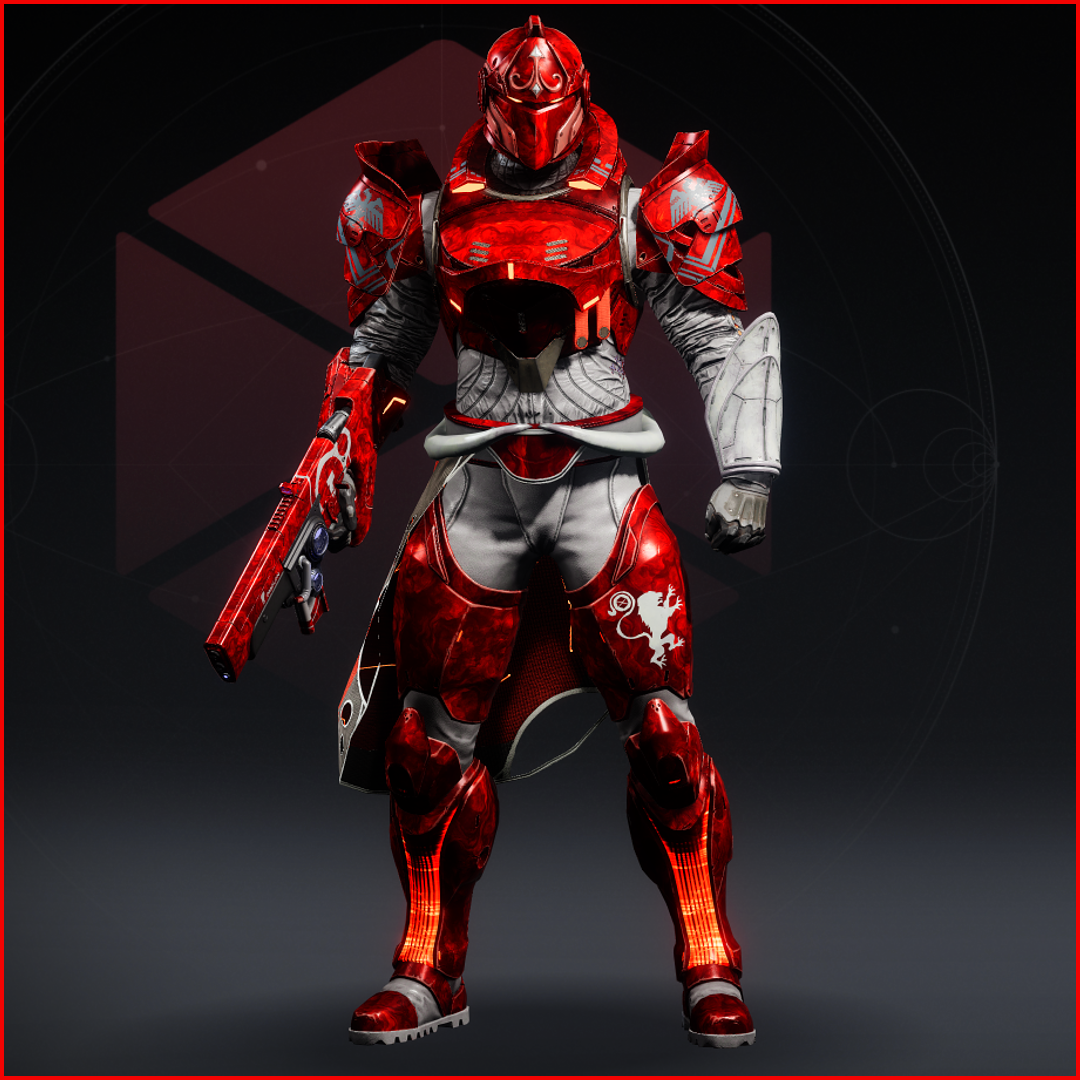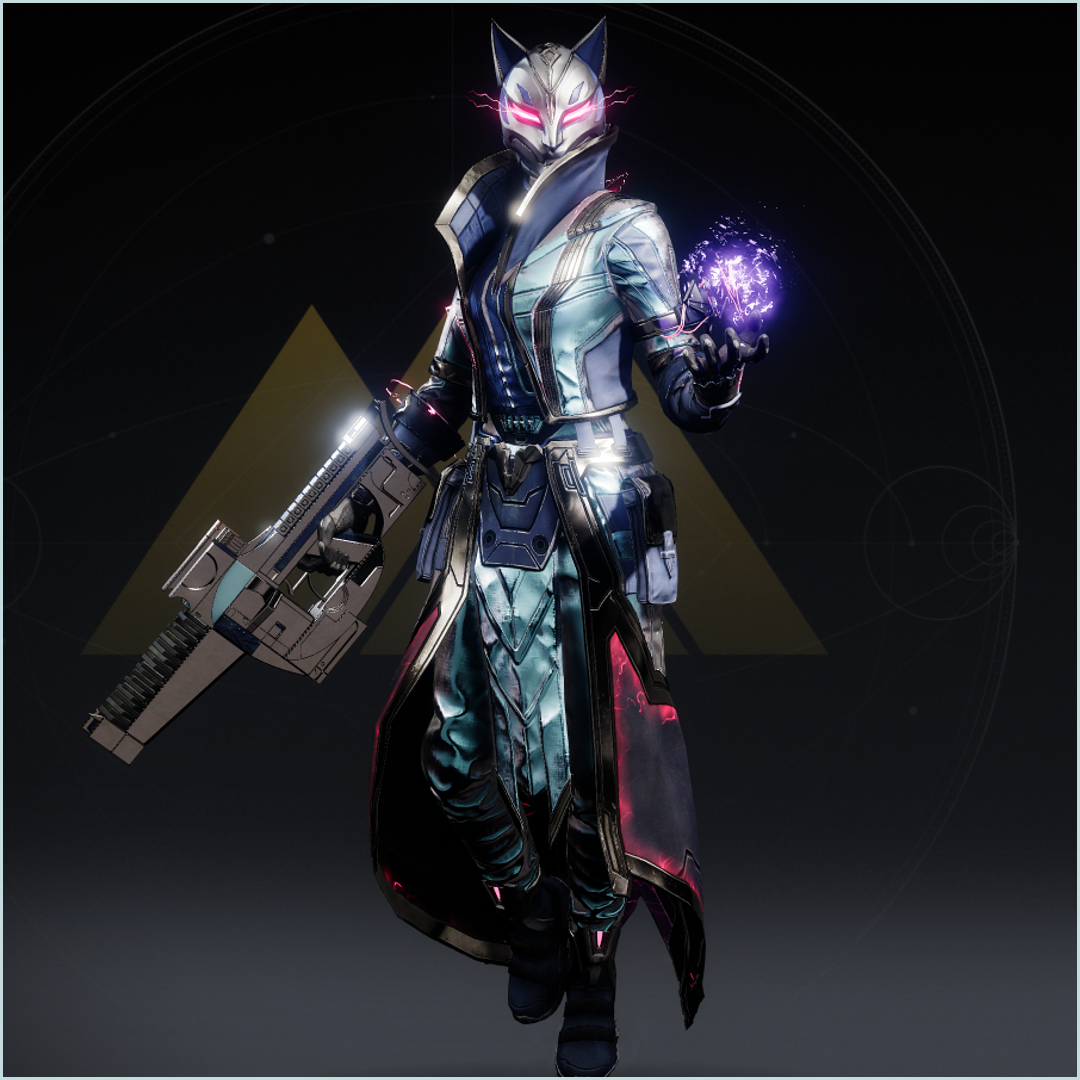 At the end of a Community Focus you can give some shoutouts. So, shoot!
Yeah, I really want to shoutout my amazing moderation team for my Discord. Without them the server and channel would not be where they are today, the server is such an integral part of the channel as that is where is I hold my fashion competitions for my videos, so I really owe them for helping me grow this community. I also want to thank Jamiepurpleart for turning so many of my community sets into stunning pieces of art.
And thank you to everyone that has ever subbed, liked, commented, or viewed my videos. It all really means a lot to me. Anyways I need to go and make some more Destiny fashion. See y'all!
Thank you Krypz for the interview and the great insights into the world of Destiny fashion. I highly recommend everybody check out Krypz´s Youtube, Twitter, and Instagram to get some inspiration for your Guardians. You will find some great stuff for you and your Guardian, I am for sure going to have a better looking Warlock with your recommended shaders!
See you in the stars! Haut rein!
Timon